The Ministry of Food and Agriculture says it has recorded "heavy success" in its fight against the invasion of fall armyworm in the country.
Some officials of the ministry who visited farms hitherto attacked by the pests have said there is ample evidence of recoveries by farms.
"In most parts of the Upper East Region where the Youth In Agriculture Program (YIAP) Division of the Ministry is undertaking cultivation of huge acres of maize under the Planting For Food and Jobs (PFJ) in collaboration with WIENCO, a leading agrochemical dealers, the farms look fresh and greeny with farmers expecting to reap bumper harvests," a statement from the ministry said.
The National Coordinator of YIAP, Mr. Klutse Kudomor, who has been touring the northern parts of the country is very optimistic that the country will record higher yields of maize compared to last year.
Some of the areas already visited by the YIAP Team include Gwollu and Tumu in the Sissala East District.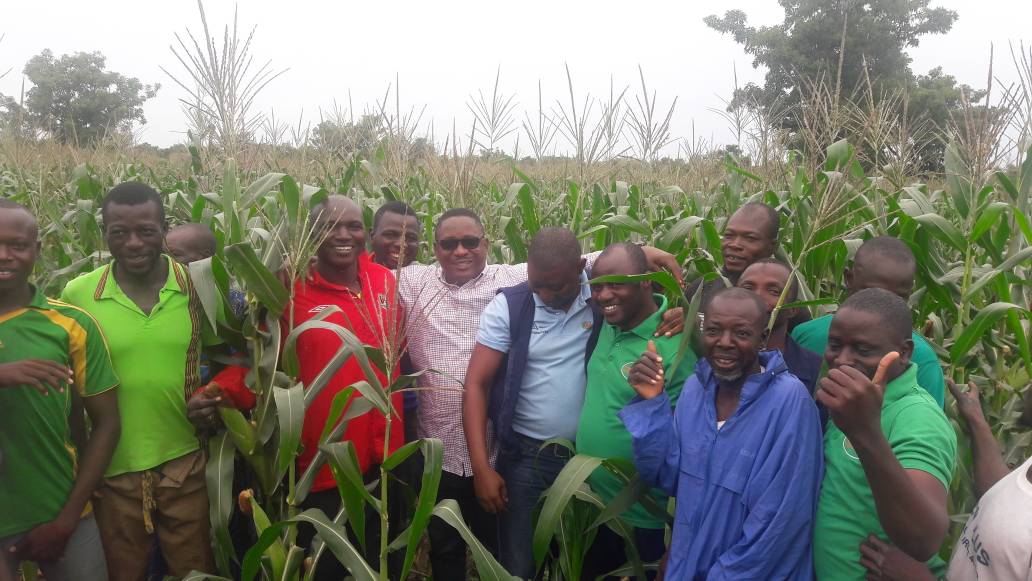 Mr. Klutse indicated that the Ministry has chalked significantly success in the fight against the fall armyworms and urged Ghanaians not to entertain fears about possible food shortage.
Meanwhile, the YIAP under the Ministry has already harvested several tonnes of rice under the PFJ in the southern part of the country with an anticipated bumper harvest in the north at the latter part of the year.
–
By: citifmonline.com/Ghana