The Ghana Medical Association (GMA) has charged the Ministry of Health to be transparent in the application of the new quota system for employing medical professionals.
Under that system, doctors will be posted to government health centers based on the number of vacancies available in specific regions.
[contextly_sidebar id="44g08F9D1A0PUYxMBmCBv3DuOWhaiOoV"]The Director-General of the Ghana Health Service, Dr Anthony Nsiah-Asare who announced the new policy over the weekend, said it will help resolve instances where some doctors refuse posting to remote areas.
But speaking to Citi News, the Deputy General Secretary of GMA, Dr Justice Yankson said doctors will not tolerate any frustration from the Ministry while trying to apply for postings
"We don't want it to be used as a tool or a strategy to frustrate young doctors. There should be fairness and transparency in everything that will be done. We should not have situations where somebody will say that they are not declaring vacancies in the bigger cities or towns, let it be fair. Don't keep that from us and use it as a tool to push doctors to other regions."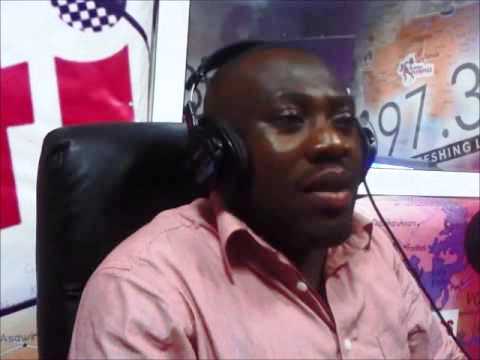 "Let it be transparent, open and give them the opportunity to decide where they want to go. The truth is that you cannot compel a man to work for you, even when you've signed a bond, most times there is a clause that will allow that if you pay a certain amount and you are relieved of that bond you signed. So as far as we are concerned that is one thing the ministry would have to look at because we will not tolerate that situation where doctors will be frustrated by using this system," he added.
Don't tamper with quota system 
In a related development, a former Director-General of the Ghana Health Service, Professor Agyeman Badu Akosa believes the new quota system will serve its purpose as long as it is devoid of tampering.
Speaking on Eyewitness News, he lauded the Health Service's move and urged them to "implement the policy to the letter."
"It is important that at this stated, everybody who is trained is made available to this country. We have clearly indicated many years ago that every specialty must even have quotas that every hospital knows that it can employ one physician, it can employ a pediatrician, it can employ a surgeon, and with that goes with the extra number of doctors. That is what should happen so that, now, the facility advertises and they appoint," he added.
–
By: Godwin Akweiteh Allotey/citifmonline.com/Ghana
Follow @AlloteyGodwin