One of the standouts of the 2017 National Science & Maths Quiz and eventual champion, Prempeh College's Wonder Sarfo-Ansah's father was a backup on the victorious Prempeh College team sent to compete in this very quiz in 1996.
Wonder's father is currently a chemical engineer.
Wonder who watched videos from the 1996 contest said on the Citi Breakfast Show that he "had exposure to the quiz very early, in JHS [Junior High School]."
"My father, he always wanted to see his son on TV and wanted his son to also win a trophy for the school. When I was in form one, before I had even gotten admission to Prempeh College, he took me around the school because he was an old boy and he sent me to the administration and showed me a picture of himself holding the trophy."
Wonder has now secured bragging rights at home, as he revealed that his father "was always saying he was better than me till I won and now, he has admitted that I am more intelligent than him."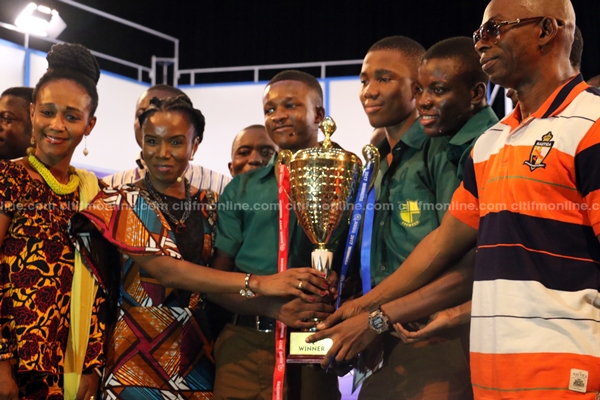 Prempeh College beat St. Thomas Aquinas and Adisadel College in a very competitive contest held at the National Theatre on Thursday, June 29, 2017.
Prempeh College, who are now 4-time champions of the annual Science and Mathematics competition have received congratulatory messages from various quarters including rival schools.
–
By: citifmonline.com/Ghana