Rice farmers at the Tono Irrigation site at Navrongo in the Upper East Region says, over four thousand metric tonnes of rice cultivated this year could go waste, if the government does not provide farmers market opportunities and combine harvester machines.
According to them, the over one thousand four hundred and fifty (1,450) hectares of rice cultivated and partly harvested are wasting away on the farms while some going bad on the farms due to lack of combine harvesters.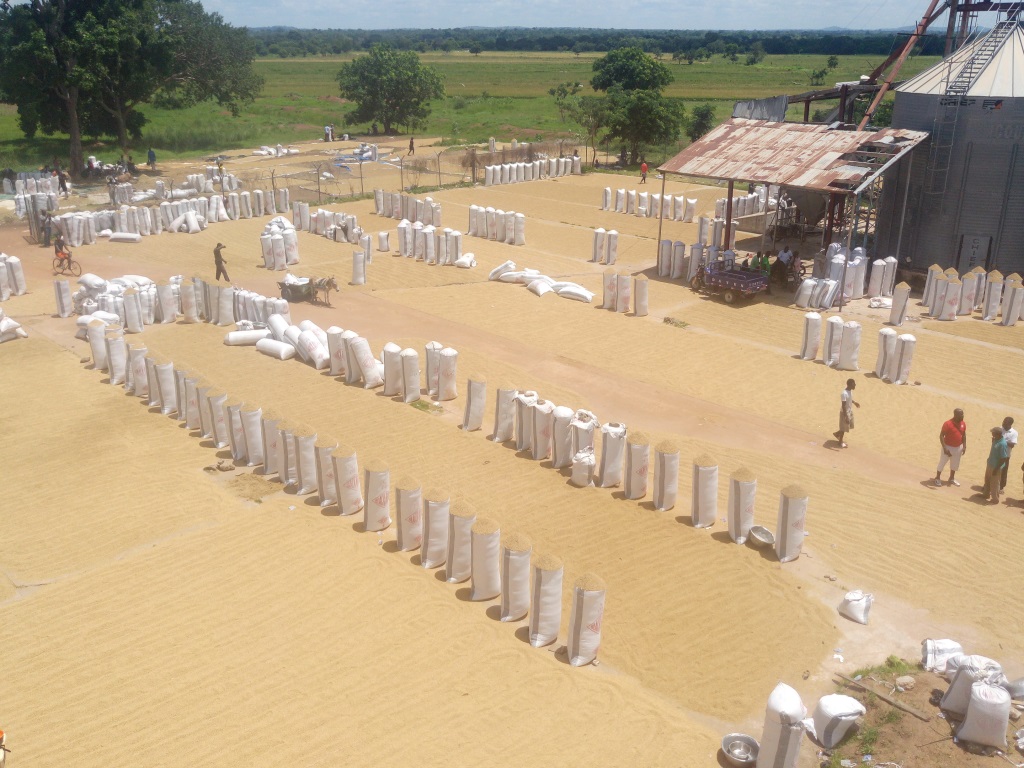 Speaking to Citi News after a tour of the farms, Chairman of Tono Irrigation Cooperative Farmers Union Chief James Adawina highlighted the adverse impact of the situation on farmers.
"This time we are harvesting and you can see a lot of rice sitting on the yard and we are challenged of getting market our rice.  And you know when you farm, you need to sell the produce before you can re-cultivate but now we can't get buyers to buy our produce."
"We also have most of our rice going bad on the farms, this season we have done 1,450 hectares of rice production but we cannot get combine harvester machines to harvest them. Our fears are that, if we start to experience heavy downpours and floods, all our produce will be destroyed."
Mr. Adawina added that, the perennial problem of marketing of their produce and combine harvesters have been reported to the appropriate ministry and agencies but has yielded not result.
He, however, appealed to the government as a matter of urgency to buy their produce directly or facilitate get their produce sold.
"We are appealing that, if government can buy our rice or get someone buy the rice and mill to feed Second cycle and basic school students under the school feeding programme  in the three regions of the North. Our produce can feed the three Northern regions and others because on daily basis we load ten articulators to Kumasi and Accra yet we still have more than enough on the farms.
The government should stop importing rice and support farmers with the needed inputs, facilities and ready market so as to produce more rice to feed Ghana and even export." Mr. Adawine noted.
Mr. Adawine said the situation has reduced their bargaining power with aggregate buyers who now buys a bag of rice at between GHC180.00 to GHC200.00 hitherto went for between GHC230 and GHC240.00.
He also urged the government to urgently support farmers at the area with combine harvester machines, milling machines and storage facilities to optimize the production.
–
By: Frederick Awuni/citifmonline.com/Ghana