The Asuogyaman District Education Directorate in the Eastern Region has threatened to close down the Serdom Basic School because residents in the area defecate in the classrooms.
Because the area does not have a public toilet, the residents have thus resorted to using uncompleted school blocks used by the students of the Serdom Basic School as toilet.
Joshua Mawutordzi the headmaster of the school in an interview with Citi News said some of their teachers have refused to teach because of the stench.
"Our classrooms are uncompleted so open defecation is going on nicely here on regular basis, anytime we come in the morning we will find human excreta dotted in the classrooms, it is an eye sore and disheartening to see students in their uniforms trying to clean and scrub the classrooms before they begin classes."
He added that, "the class 3 teacher who is fed up over the issue has refused to use the classroom and now teaches the kids under the tree on the compound because of the stench emanating from the classroom."
Mr Prosper Yekple, the Deputy Director of Supervision of the Ghana Education Service in the Asuogyaman District disclosed to Citi News that his unit will be forced to close down the school if the situation persist.
He said "any time teachers come to school they are greeted with toilet. How on earth can these innocent children be cleaning waste done by others?"
"This is really affecting teaching and learning activities, we are going to have a meeting with the community members on this issue and if it continues after the meeting then we do not have any option than to close down the school and take the teachers away because this thing has been going on for more than a year now so If we close down the school for a week the community will sit up."
Mr Yekple who believes is a wrong form of protest said the assembly is responsible to provide them with public toilets.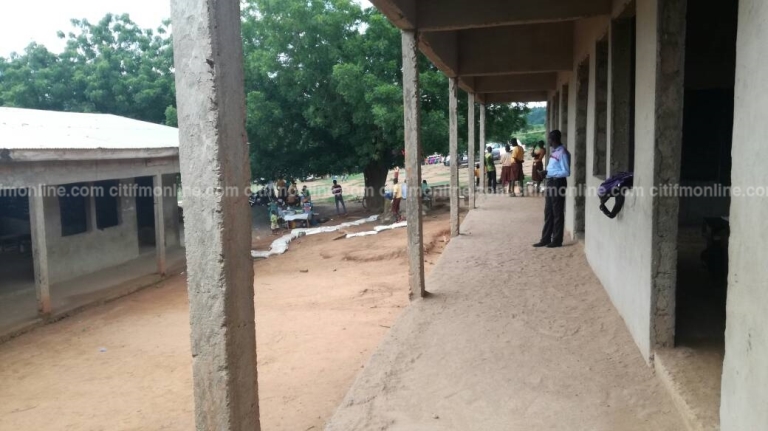 "We are aware the classrooms are not the best but it is not prerogative of Ghana Education Service to provide them with Public Toilet but rather the district assembly so if they are defecating in the school to protest against government then this is a wrong protest," he added.
–
By: Neil Nii Amatey Kanarku/citifmonline.com/Ghana