Nurses at Nyonkoko Community-Based  Health  Planning and Services (CHPS)  in Sherigu, a suburb of Bolgatanga Municipality in the Upper East Region, have resorted to abandoning night work, leaving patients to their fate due to lack of electricity.
The health workers, numbering about four, who man the facility say they have no option, but to vacate post in the night because the facility is not connected to the national grid making healthcare delivery impossible in the night.
The Nyonkoko CHPS center, which serves hundreds of residents was built around 2008 with a four room accommodation for staff, but the facility has not been connected to electricity.
A nurse who spoke to Citi News on condition of anonymity, said the situation is having a dire impact on  health care.
"The situation is really affecting health care, deliveries come to this facility mostly in the night and there is no light and most of the pregnant women end up delivering in their homes."
"We cannot even  store polio, BCG, Pneumococcal vaccines among others in a fridge because we don't  have lights so we are unable to store these vaccines  and so at the end of it, these vaccines go bad, they lose their potency so we are not able to use them for the newborn and children that come for immunization."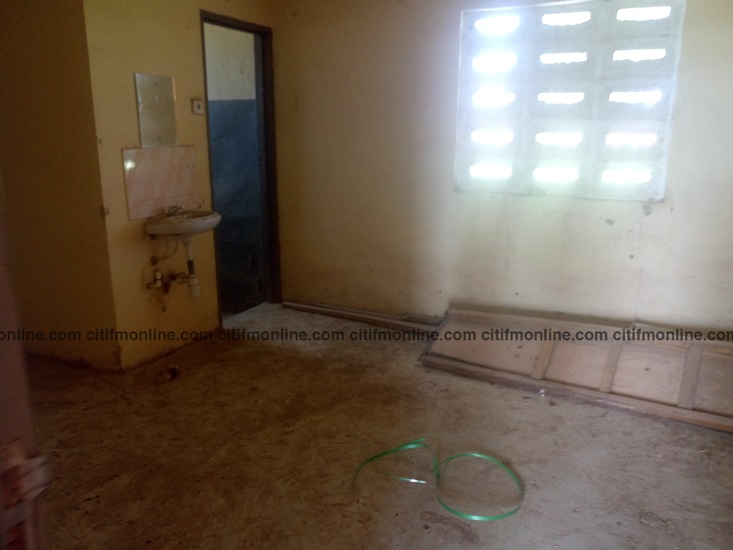 She added that, "We (nurses) are supposed to stay at this facility because we have accommodation here, but our quarters is not connected to electricity and we don't also have solar panels,  so we end up going to our various homes.  So when community members come to the facility to access health care in the night, they don't meet us,  sometimes even on weekends; and so we want government to connect the facility to electricity."
Recently, a pregnant woman visited the facility in the night to deliver, "but because we don't stay there, she went home to deliver and placenta was retained but the condition was later managed."
The nurses quarters, which is in a bad state, has been turned into a venue for nocturnal activities in the night because only one out of the four rooms has a padlock.
Residents especially pregnant women seeking health care services in the night would have to commute about three kilometers to the Sherigu health center to be attended to.
–
By: Frederick Awuni/citifmonline.com/Ghana