Acting Northern Regional Director of Islamic Education Unit, Sheikh Issah  Abubakar has launched the 60th Anniversary of Nuri Islam English and Arabic School in Tamale with a revelation that teacher absenteeism was high in Islamic schools.
According to him, most Arabic instructors in English and Arabic Schools in the region were relaxed in carrying out their responsibilities with the excuse of poor remuneration.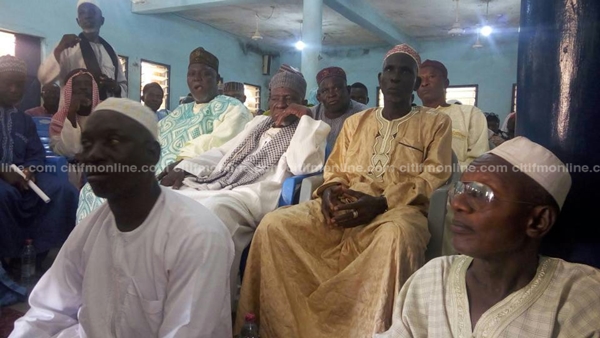 Sheikh Issah  Abubakar thereby called for an attitudinal change to overturn the falling standards of Islamic education recorded in the region over time.
He touted circular education as the solution to global changes for which reason parents should attach importance to their children's education.
Sheikh Tanko  Abubakar of Ambariya English and Arabic Institute, the Northern Regional Chief Imam, Sheikh Abdul Salam Ahmed among other high profile Islamic Clerics graced the occasion.
The regional chief Imam, Sheikh Abdul Salam Ahmed unveiled the Anniversary cloth.
The main Anniversary is scheduled for September 30, 2017 at the main campus, Warizehi in Tamale.
History has it that the Nuri English and Arabic school was established in 1960 founded by Alhaji Jibril Zakaria Lukman and Hajj Hassan Nasirdeen of blessed memory.
–
By: Abdul Karim Naatogmah/citifmonline.com/Ghana