Former Deputy Interior Minister, James Agalga, has defended his colleague, Inusah Fuseini, who claimed that he installed an audio visual recording device in his office, when he served as the Minister of Lands and Natural Resources.
"He had every right to put in place additional measures to enhance his own personal safety and security, there is nothing wrong with that," Agalga said.
[contextly_sidebar id="euzq0HyBV22lY4YuNbQWvUFZeMiopDri"]Inusah Fuseini has been heavily criticized after he claimed that the device intercepted in the current Minister's office, Peter Amewu, was fixed by him to boost his own security during his fight against illegal mining at the time.
However many have questioned why he left the device there after he was reassigned.
Inusah Fuseini also disclosed that, the device was not functional because he didn't complete the installation process, but that some persons including the Majority Leader in Parliament, Osei Kyei Mensah Bonsu, took a swipe at him for not removing the device.
Speaking on Eyewitness News, Agalga dispelled suggestions that the Mahama government failed to provide adequate security for its ministers, which compelled Inusah Fuseini to beef up his own security.
He insisted that "the security of ministers was well catered for."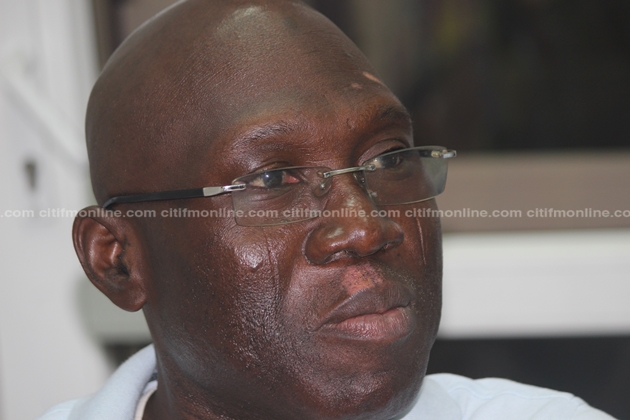 "Every minister of state under President Mahama had personal security. Bodyguards were attached to all the ministers. They were also given home security; they had guards deployed to their private residencies. And so if ministers found it necessary to introduce additional measures for additional security cover and protection, I'm saying that there is nothing wrong with that."
I also have gadgets installed to boost my security
Mr. Agalga, who is currently the ranking member on the defense and interior committee of Parliament, and MP for Builsa North, said he at a time also purchased some gadgets to boost his own security.
He however failed to disclose where the gadgets were installed.
"There were gadgets I purchased them out of curiosity and I used some of them on my own accord. That by no stretch of imagination can be interpreted to mean that security was lax and that is why I decided to purchase some of those security gadgets on my own accord and use them. They were additional measures that nobody could prevent the other from using.The government of President Mahama was on top of security in this country," he added.
I feel 'naked' after discovery of spying device – Nii Osah Mills
Meanwhile, the immediate past Lands and Natural Resources Minister under the NDC, Nii Osah Mills, has expressed shock and disappointment over the discovery of a secret audio visual recording device in the office he previously occupied.
According to him, the revelation by his colleague, Inusah Fuseini, who said he fixed in the office for his personal use, is unfair because he [Osah Mills] has apparently been under secret surveillance while in office.
–
By: Godwin Akweiteh Allotey/citifmonline.com/Ghana
Follow @AlloteyGodwin