The Member of Parliament for the Okaikoi North constituency, Fuseini Issah, wants former Minister of Lands and Natural Resources, Inusah Fuseini, queried for not informing the security agencies before fixing an audio visual device at the ministry when he served in that office.
"When it comes to devices being planted it looks all like a James Bond movie, we see things like that in movies. For this to happen in real life it's something that we should sit up. A minister allegedly taking his security into his own hands I from where I sit will appreciate why he will go beyond the normal security offered to a minister to do something of this sort. But I think to do this on the blind side of the security needs to be actually queried. There is a head of BNI, there are levels that some of these issues should be reported to," he added added.
[contextly_sidebar id="7JnI2ksviF1docCBon2Khs49nl30mWeO"]Fuseini Issah made the remark while contributing to discussions on Citi FM's news analysis programme, The Big Issue on Saturday.
Inusah Fuseini, the former Minister and MP, has been heavily criticized after he claimed that the device intercepted in the current Minister's office was fixed by him to boost his own security, but left it there even when he was reassigned to another portfolio.
He also disclosed that the device was not functional because he didn't complete the installation process, but some persons including the Majority Leader in Parliament, Osei Kyei Mensah Bonsu, took a swipe at him for not removing the device.
Meanwhile, a former Deputy Interior Minister, James Agalga defended Inusah Fuseini's action saying he did no wrong by installing the device.
The Okaikoi North MP on the ticket of the governing New Patriotic Party (NPP) however watered down Inusah Fuseini's defense describing it as "naive."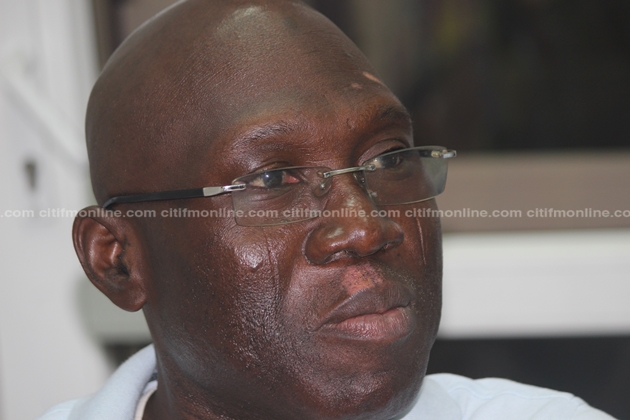 "I still cannot understand for the life of me why I will buy an equipment, take it to my home, try to install it, installation fails and I leave that piece of equipment there for three years…That will be naive on the part of a minister to have a device that has a camera, storage component and also a transmitter. Who knows where this transmission is going? It could go anywhere in the world. And for a minister in a sensitive position to have such a sensitive device without knowing the source is a bit naive."
"From what I gather, this particular equipment is able to pick up a whisper which is 35 meters away. It's scary. It's not an ordinary equipment," he added.
–
By: Godwin Akweiteh Allotey/citifmonline.com/Ghana
Follow @AlloteyGodwin