The Chairperson of the Electoral Commission, Charlotte Osei is responsible for the party's underwhelming performance in the 2016 general elections, Director of Operation for the Progressive People's Party (PPP) Nana Ofori Owusu has said.
According to him, Charlotte Osei's decision to disqualify PPP's presidential candidate, Papa Kwesi Nduom ahead of the 2016 polls negatively affected the party .
[contextly_sidebar id="vsF9eArjZISZs6xZ2APHozBDxf51NqXC"]Papa Kwesi Nduom and eleven other candidates were disqualified over some mistakes on their nomination forms ahead of the 2016 general elections.
Following a legal tussle that resulted in the Supreme Court ordering the EC to allow the affected candidates correct the errors and resubmit their forms, Nduom and two other candidates were subsequently allowed to amend errors on their forms hence given the nod to represent their parties in the 2016 polls.
Speaking on Citi FM's News Analysis Programme, The Big Issue Nana Owusu indicated that the PPP would have performed better if the party's candidate was not disqualified.
"One of the key things had to do with Charlotte Osei's issue and how she hurt the PPP's campaign. All the resources and energy we put in. Going to the ground, making our case to the people, fighting our fight, then the referee becomes the player and the referee is the one who did us in. The CPP is still suffering from the scars of Charlotte Osei's illegal activity towards us. She is one of the reasons the PPP did not fare well because we had so much momentum.
"Barely a month to election, here goes Charlotte Osei saying that our presidential candidate has been kicked off the ballot and she adduced fraud to our documents that we submitted. Fraud can only be adjudged by a competent court….We were not given opportunity to state our case."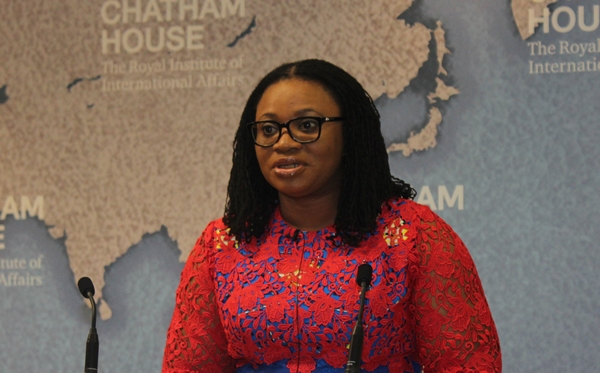 Nana Owusu, who lost in the parliamentary elections in the Effutu constituency to Afenyo Markin said Charlotte Osei was also responsible for his loss.
"…Charlotte Osei has done a lot of damage to me personally and my career as a politician and the resources I expended at the time. She came and blindsided me in the process."
–
By: Marian Ansah/citifmonline.com/Ghana
Follow @EfeAnsah