Busy's popular new subscription and retention marketing campaign, Power of Four received two awards at the 2017 Ghana Information Technology and Telecommunications Awards (GITTA).
The campaign was adjudged the Marketing Campaign of the Year as well as the Innovate Product of the Year at Ghana's biggest night to recognise players in the telecommunication and ICT space.
Chief Executive Officer of Busy, Praveen Sadalege said "the Power of 4 was a brilliantly executed marketing drive that any marketing executive across the world will envy. The communication that went along with the unlimited 4 freebies seems to have contributed in many ways in entrenching the presence of the Busy 4G brand. It was a full 360degree campaign with a jingle that caught on, and from the commercial side, it played a major role in increasing our customer base. We are happy that our colleagues and stakeholders in the industry agree with us and have recognised the hard work the team put in it".
Mr. Sadalege also expressed his appreciation to Busy's growing customer base assuring them that, "there is more where this came from so expect an even better product offering from Busy going forward".
The Busy Power of 4 campaign was executed using every available mass media tool including TV, radio, press, Outdoor, PR, digital, social media.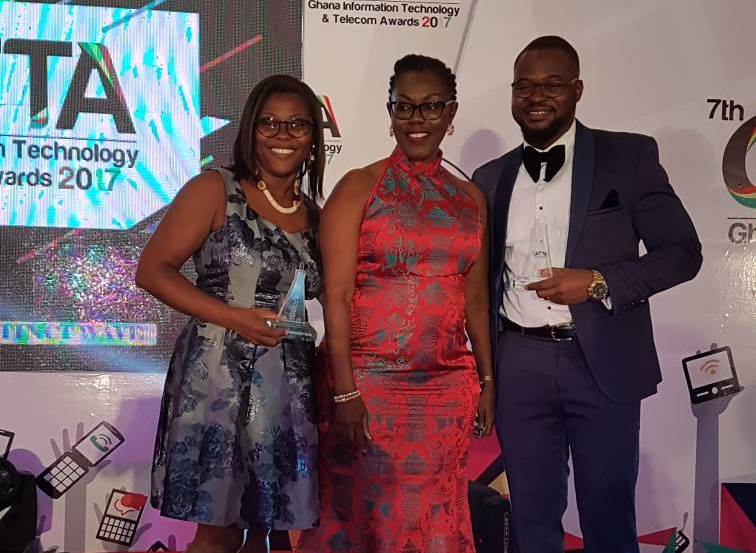 The campaign was supported with a number of on-ground activations in malls, on the streets of Accra, radio activations with giveaways, live streaming of on-ground activations and a lot of rewards to customers. Midway through the campaign, this was revamped with the introduction of a special student offer where the Lenovo handset was introduced and offered to students with the same power of 4 rewards.
Head of Marketing at Busy, Linda Narh added that "we are very excited that the Power of 4 which has been our flagship campaign over the past year has been duly recognised. The team put in a lot of work and to be recognised for the hard work is perhaps the greatest reward, especially when as a business, the campaign connected us with both old and new customers who have since remained a part of the Busy family."
Mrs. Narh explained that, Busy's Power of 4 was the first of its kind; as Busy offered 4 unlimited freebies (Whatsapp, Facebook, YouTube, iROKO TV, Free night browsing, Free weekend browsing, and free online browsing on myjoyonline and citimonline.com) for four months. Customers had the option to choose their own 4 unlimited freebies. For the very first time in the industry, data consumers were offered the freedom to choose their own preferred "freebies" from 4 different options labelled as News Basket, Social Basket, Entertainment Basket and Leisure Basket.
–
By: citifmonline.com/Ghana