Residents of Sherigu, a suburb of Bolgatanga in the Upper East Region have cautioned residents of Sumbrungu to remain calm and allow experts of the Aviation Ministry conduct feasibility studies into another proposed site for the Bolgatanga airstrip at Sherigu.
According to them, the vilification of the Upper East Regional Rockson Bukari and the Aviation Minister Cecelia Dapaah for allegedly wanting to relocate the proposed Bolga Airstrip from Anateem to Sherigu is uncalled for.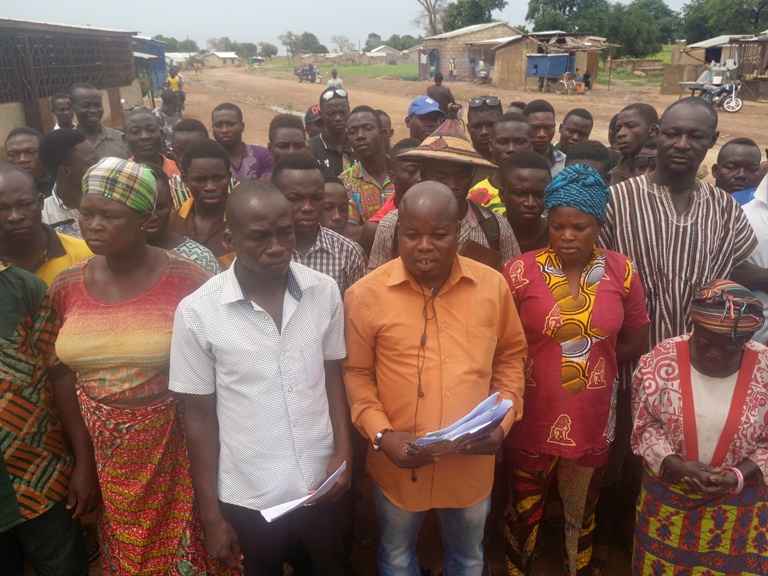 The Upper East Regional Minister Rockson Bukari and the Aviation Minister Mrs. Cecelia Dapaah visited the Paga Airstrip and newly proposed Bolga Airstrip at Sherigu but could not visit the existing Bolga Airstrip site at Anateem in Sumbrungu.
This according to residents of Sumbrungu in an early press conference was a deliberate attempt to deny them of development and vowed to resist any such move to relocate the proposed Bolga  Airstrip from Sumbrungu to Sherigu.
But residents of Sherigu at a press conference indicated that, they had provided land for the construction of an airstrip many years ago and could not fathom why the people of Sumbrungu are worried over a possible relocation of the airstrip to Sherigu.
Spokesperson for the group Robert Akazire said "the people of Sherigu had their land inspected for the construction of an airport and was contacted many years ago."
"Again our investigation had it that, there was a group of aviation experts who advised government that the nature of the soil at the proposed airstrip site at Anateem in Sumbrungu was not conducive for the construction of an airport causing the delay in constructing the airstrip for years hence the decision to change it to another site."
He debunked assertions that, siting an airport in Sherigu will interfere with the 'intra-regional' airspace of Northern Ghana.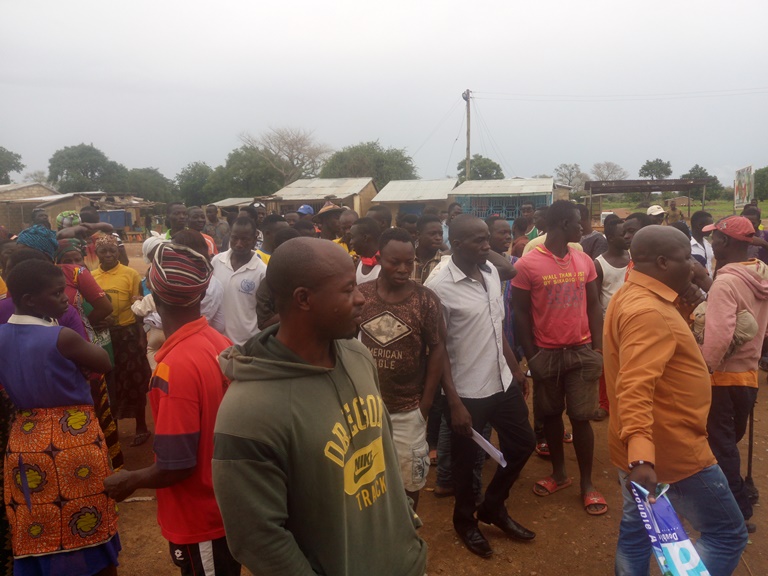 Mr. Akazire stated that, they (people of Sherigu) did not register their displeasure when the construction of Bolgatanga Polytechnic at Sherigu was relocated to Sumbrungu.
He impressed on the people of Sumbrungu to allow experts of the Aviation ministry to choose a site for the proposed Bolga airstrip.
The abandoned Bolgatanga Airport at Anateem
The proposed construction of the Bolgatanga Regional Airport which started in 1995 in Anateem, a suburb of Bolgatanga has been abandoned after several attempts by previous governments to rehabilitate it.
The proposed airport has a runway of 120 meters and a length of 3.5 kilometers. In 2013 that, former President John Mahama visited the site and promised to get it rehabilitated but the project is yet to begin.
The site has now become a grazing ground for animals with the cleared trees re-surfacing. The road leading to the proposed Bolgatanga regional airport has developed cracks including breakdown of culverts resulting from erosion and sand wining.
–
By: Frederick Awuni/citifmonline.com/Ghana