Snapchat Spectacles, sunglasses which also capture photographs and video, are going on sale in the UK.
Snap Inc, the company behind both the product and the social network, are selling the devices online and in special vending machines which will travel around the UK and Europe.
The glasses will retail at £129.99.
When Spectacles launched in the US last year, some people expressed concerns about being recorded and thought it could be an invasion of privacy.
Lights on the glasses indicate to both the wearer and other people when the device is recording.
The videos created by the Spectacles are circular and record from a "personal perspective".
Snaps taken with Spectacles then transfer wirelessly into your Snapchat's Memories section, where you can then send the snaps to a friend or upload them to your story.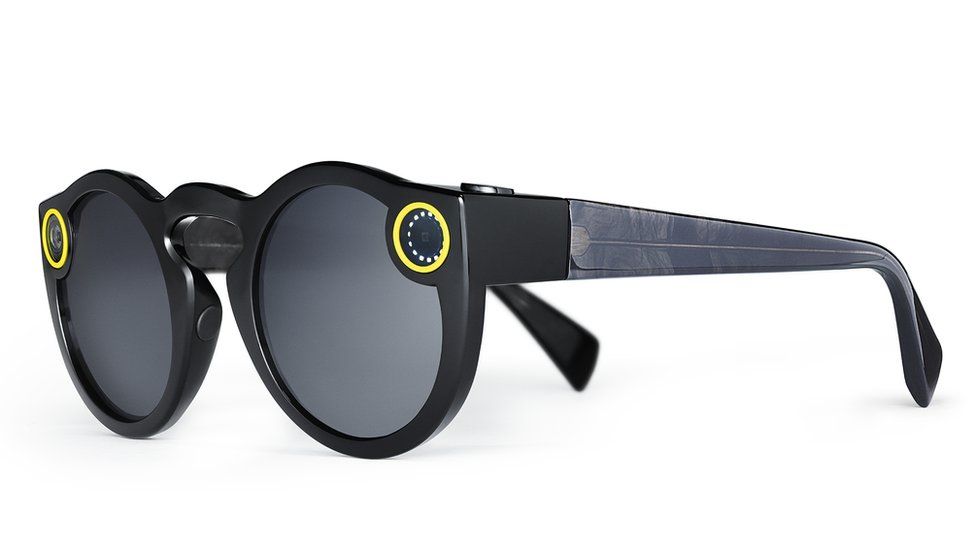 The snaps can also be saved to your phone's camera roll.
Bright yellow vending machines, called Snapbots, will first land in London, Munich, Paris, Venice and Barcelona.
From then on, upcoming locations will be teased on Spectacles.com and will typically stay in a location for about a day at a time.
Since the Spectacles launched in the US in November, Snapchatters have viewed more than 1.3 billion Spectacles Snaps.
Last year a UK-based teaching surgeon Dr Shafi Ahmed livestreamed an operation using the glasses.
The routine hernia repair procedure took place at the London Independent Hospital.
The young male patient featured is said to have recovered well.
–
Source: BBC