The Youth Employment Agency has transferred some members of staff to various regions.
A statement from YEA explained that the transfer was part of an "ongoing restructuring exercise to reposition the Agency for higher productivity."
[contextly_sidebar id="oSPMvceZr57X82dOTycWpM9ofn9nUmNu"]The move comes days after a payroll fraud was discovered at the Agency.
An internal audit carried out by YEA exposed a huge financial malfeasance believed to have cost the country GH $50 million.
The amount is believed to be a sum of unearned salaries paid to unposted beneficiaries, funds for official use which were paid into personal accounts, and procurement without adherence to due process.
Earlier this year, YEA suspended the payment of allowances to over 60,000 beneficiaries on suspicion of discrepancies in the report handed to it by the managers under the previous administration.
The full-scale audit revealed that, many people who did not deserve to receive money from the Agency were doing so fraudulently.
So far, the Agency under the new managers, has deleted some 16,839 names from the payroll, which it says has saved the country Ghc20 million.
Below is a list indicating the latest transfers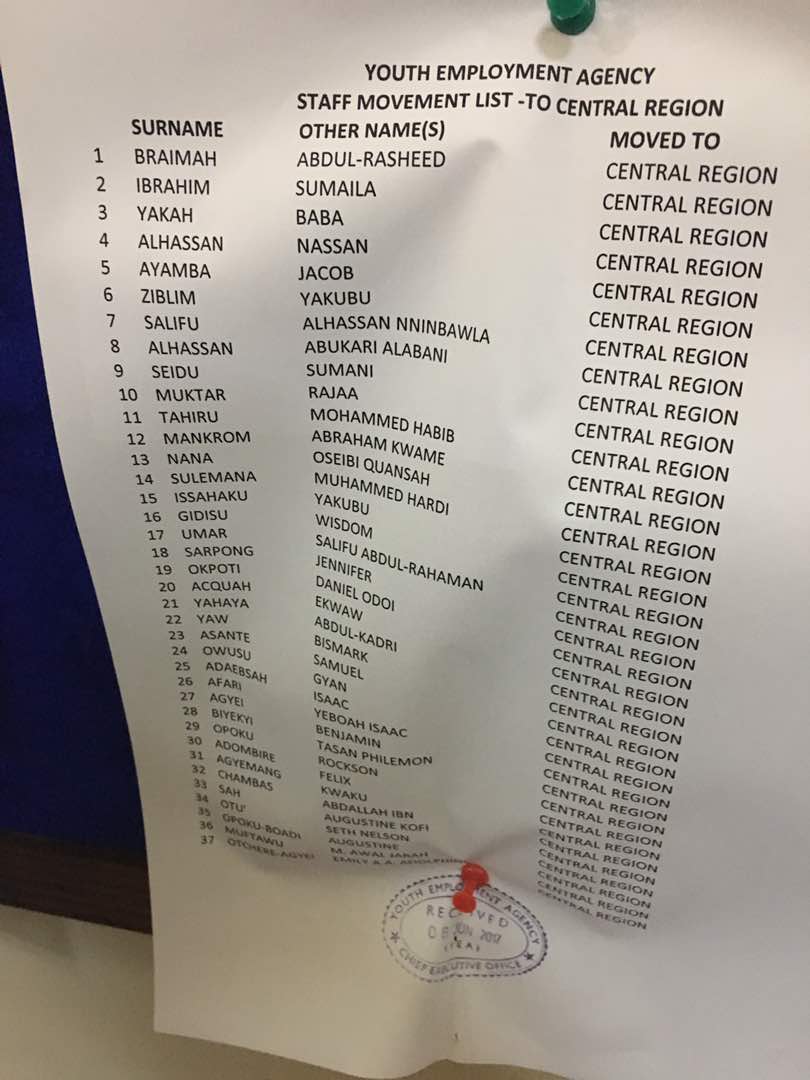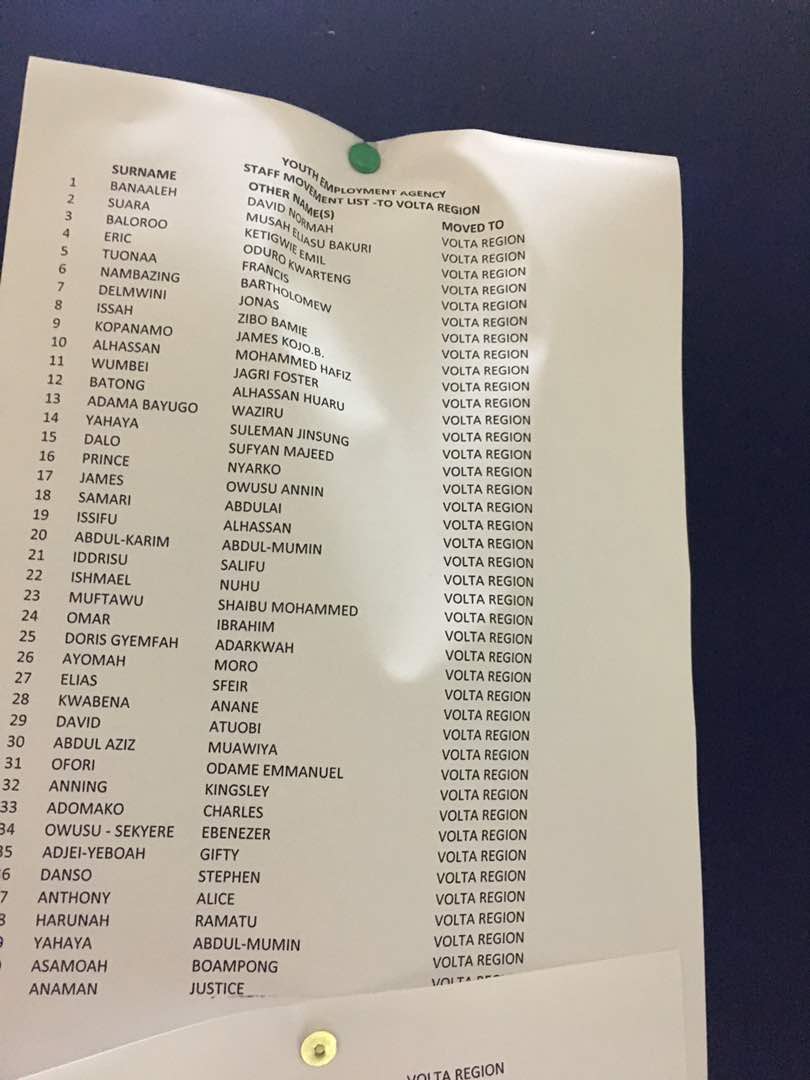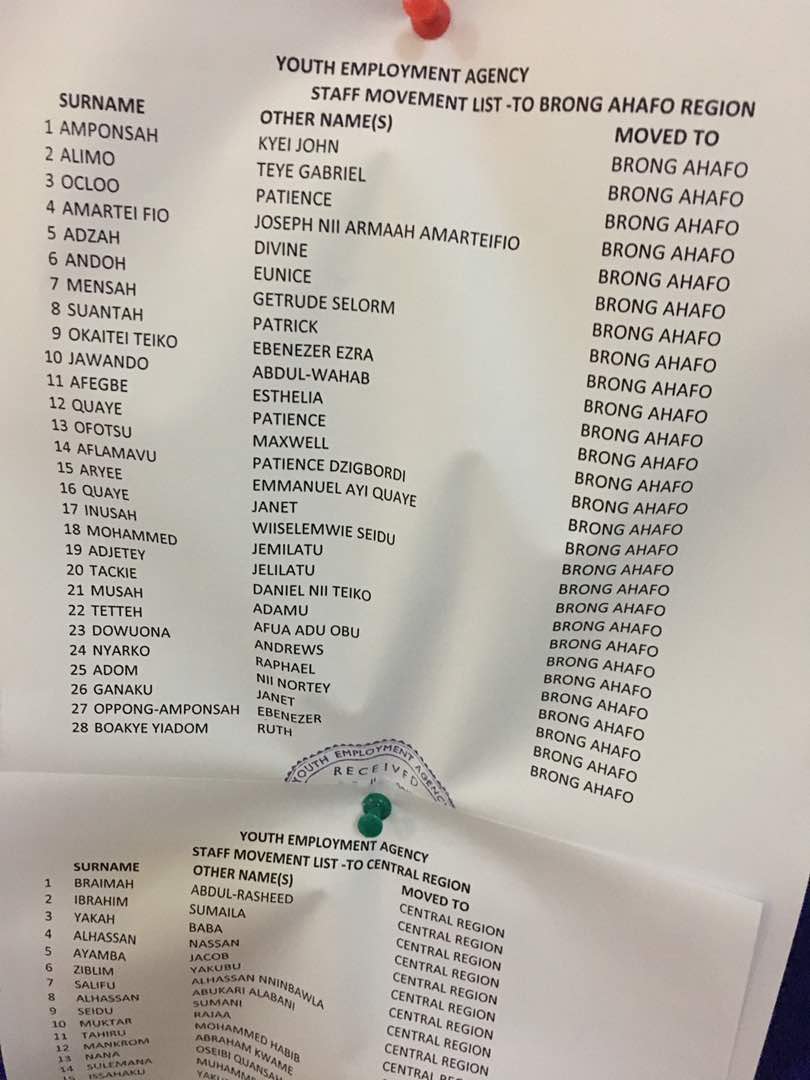 –
By: Marian Ansah/citifmonline.com/Ghana
Follow @EfeAnsah