The Minority Spokesperson on Constitutional, Parliamentary and Legal Affairs, Alhaji Inusah Fuseini, has described the donation of GHc 10,000, among others items, to the Attorney General's office by the Chinese Ambassador to Ghana as an insult to Ghanaians.
Diplomatic ties notwithstanding, Alhaji Fuseini said the whole presentation should be viewed as an embarrassment to the country.
[contextly_sidebar id="U5sJYqIQLKUqP2A9kmlhrY2lxhKqdcoL"]Speaking to Citi News' Duke Mensah Opoku, the Tamale Central MP said, "I was not even looking at diplomatic niceties. It was an embarrassment. In fact, I was ridiculed. Why would any ambassador give GHc 10,000? What is GHc 10,000 to a whole institution of State."
The Chinese Ambassador to Ghana on Tuesday presented this GHc 10,000 donation and some office equipment to the Attorney General's office, to support the organisation of a stakeholders' consultative workshop, on the Office of the Special Prosecutor Bill, 2017.
Influence on galamsey fight
The donation was however met with some concerns from the public, and some civil society groups which highlighted the delicate dynamic between the two nations given the widespread involvement of Chinese nationals in the devastating illegal mining.
This followed a similar donation to the police service by the Ghana Association of Chinese Societies, raising concerns and suspicions from the public.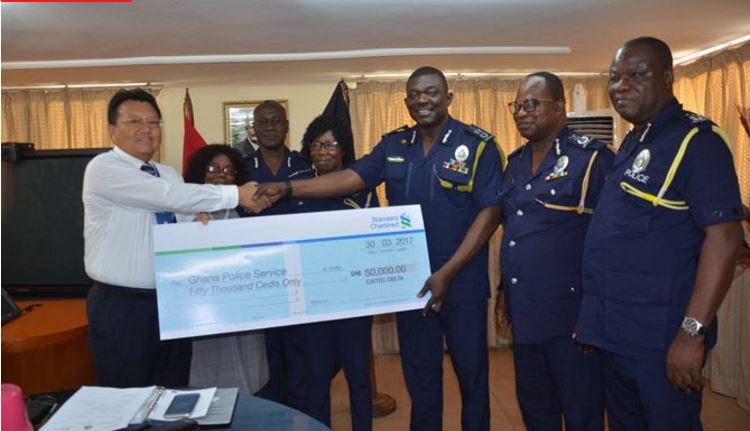 Alhaji Fuseini, a former Minister of Lands and Natural Resources, has previously spoken of the pressure Chinese officials in Ghana put on him when he tried to fight against illegal mining in 2014.
He revealed that the former Chinese Ambassador to Ghana, tried different methods to get him to ease up on the fight against illegal miners within the small-scale mining sector.
What happened to Ghana beyond aid?
Aside from this, Alhaji Fuseini said accepting such donations was at odds with President Nana Akufo-Addo's vision of a Ghana beyond aid.
He said this donation basically meant the Chinese considered Ghana "as poor as church mice."
"Nana Akufo-Addo has told us he is moving this country beyond aid, and then a Chinese Ambassador comes to give you GHc 10,000 – they should not have accepted it. What can GHc 10,000 do? It is even an insult to us as Ghanaians."
"How poor are we that we accept GHc 10,000, desktop computers and UPSs from China? It ridiculed and embarrassed me that an ambassador, in giving Ghana aid gives us GHc 10,000, and we are applauding and taking pictures and showing pictures on social media. We have moved beyond that," the MP fumed.
–
By: Delali Adogla-Bessa/citifmonline.com/Ghana