In response to criticisms by the Minority in Parliament, the Ghana Cocoa Board (COCOBOD) has said its decision to do away with the free fertilizer policy was in response to requests and complaints by farmers.
Ahead of the 2014/2015 crop season, COCOBOD decided to give out the fertilizers free of charge to farmers for application on their farms.
[contextly_sidebar id="QaGliuwRNyAaiB722EqzEA82BS6hmFRU"]But COCOBOD, in a press release, explained that this free fertilizer policy led to complaints of "inadequate supply as well as the diversion of the inputs."
"The free fertilizer policy created a lot of loopholes for diversion and smuggling of the inputs to the detriment of our cherished cocoa farmers," it added.
Thus, COCBOD said "it is therefore in response to the several requests and recommendations from farmers that management decided to re-introduce the fertilizer subsidy programme. The minority will be surprised to know that the very farmers they seem to be crying for have overwhelmingly embraced the programme."
According to COCOBOD, the decision to move to subsidies "will ensure that the fertilizers will be readily available at all sales outlets across the cocoa growing areas, where interested farmers will buy and apply them accordingly."
COCOBOD further assured that, the fertilizer subsidy programme will make the inputs available and readily accessible to all cocoa farmers.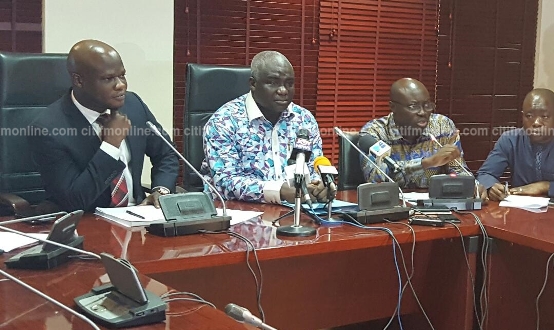 The Minority in Parliament had criticized the current government for doing away with the free fertilizer policy, and thus accused them of ripping off farmers.
Under the free fertilization programme, a cocoa farmer was entitled to 7.5 bags of granular fertilizer per every hectare of cocoa farm.
But the Minority contends that the removal of the policy has exposed cocoa farmers to more difficulties and poverty.
–
By: Delali Adogla-Bessa/citifmonline.com/Ghana