Coral Paint has presented the second of its five Hyundai Accent cars as part of its 'PAINT YOUR DREAM INTO REALITY' promotion.
The recipient is 50 year old painter, Mr. Mensah Koevi.
Mr. Koevi was handed the key to the vehicle at a short ceremony at the premises of the Emmkwab Enterprise, one of the accredited Coral Paints distributors in Tema.
The General Manager of M&K Ghana Ltd, dealers in Coral Paints presented the keys to Mr. Koevi.
An elated Mr. Koevi explained that prior to winning the car, he had bought more than one hundred paint pails for various projects since the start of the promotion but found the dummy key to the car in one of the two pails he bought last week.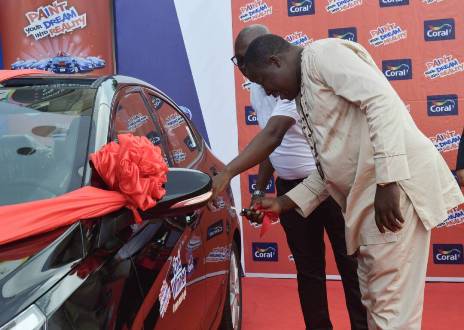 Speaking at the presentation ceremony, Mr. Bonnah-Sarpong expressed his delight at the emergence of a second winner in the promotion.
'We are pleased and blessed to be improving the lives of people and helping them to paint their dreams into reality,' he stated.
To participate in the promo, one has to buy an 18 litre Coralatex pail (in standard colors only). With every pail, the purchaser wins a free T-shirt. Any of the pails might also hold a dummy key that entitles the finder to win one of the 2017 Hyundai Accent saloon cars.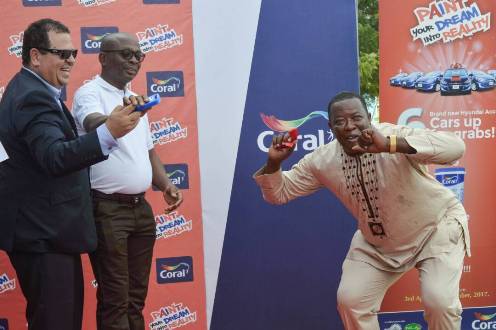 The promotion is running till 3rd October, 2017.
–
By: Citibusinessnews.com/Ghana