The family of the late Captain Maxwell Adam Mahama, has requested that a monument is built in honour of the army officer, whose murder shocked the country.
Captain Mahama's family made the request known during a courtesy call by the leadership of Parliament, where it expressed the hope that this monument would serve as a reminder of the tragedy and a deterrent to the canker of mob justice in Ghana.
[contextly_sidebar id="6VoQ0CTFFu0wrDhwBZhjyGref4LW6hHc"]Captain Mahama was lynched by some residents of Denkyira-Obuasi in the Upper West Denkyira District of the Central Region, when he was allegedly mistaken for a robber.
A family spokesperson said, "after the burial, the family wants a monument to be built anywhere in Ghana on his behalf so that in the future, we use that to remember and that in our lifetime we don't want to see anything of this sort again."
The family also expressed appreciation for the public support but urged against the politicization of their son's death.
"The family is happy so far with what is going on. People are speaking about these issues and we are saying let us take politics out of this. This crime has no colour. It can happen to anyone."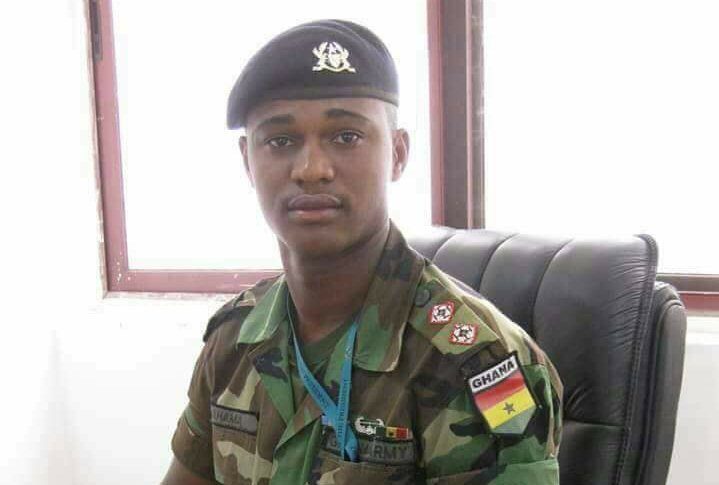 Assurances from Parliament
The leadership of Parliament, on their part, expressed condolences to the family of the late Captain. The Speaker of Parliament, Professor Mike Ocquaye, said Parliament would impress upon the government to grant the family's wish of a monument for the late Captain.
"This death is not your's alone. It is a national affair. This is a man the nation had clothed in uniform to work for us… We have heard of this request for a monument for this young man. For Parliament and the leaders here, we are listening with very good ears and we trust that it will even go beyond that, and with the support of government, we expect that something will be done to take care of them as a gesture of respect for a fallen hero."
–
By: Delali Adogla-Bessa/Duke Mensah Opoku/citifmonline.com/Ghana