Adele has been seen attending a vigil in west London for the victims of the Grenfell Tower fire.
At least 17 people are confirmed to have died after a fire ripped through the tower in north Kensington.
The singer was seen near the tower, which was still burning nearly 24 hours after the blaze started, comforting locals.
Adele kept a low profile as she visited the site and was only spotted by a small number of fans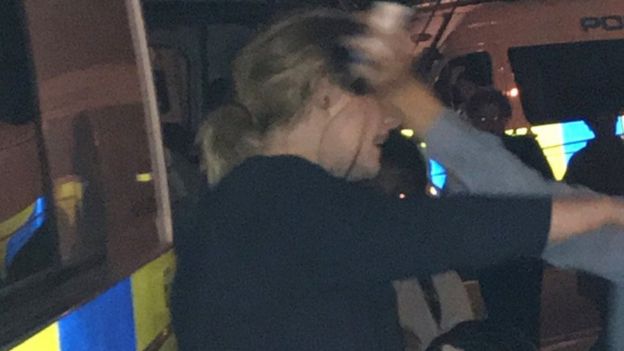 Other stars to have offered help and condolences to the victims and their families include Jeremy Clarkson, Lily Allen, Jamie Oliver and Fearne Cotton.
Clarkson urged the people of Kensington to give clothes or anything they can to help those who had been left homeless, while Oliver offered food and shelter at his Westfield restaurant.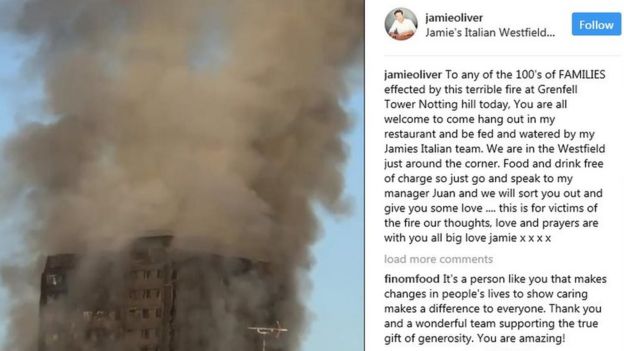 Actor and director Noel Clarke went down to the Grenfell Tower site to assist victims, and encouraged his followers to do the same.
He thanked those who had sent food, water and clothes and uploaded several pictures and videos of the local community helping out.
Designer Stella McCartney and her team, whose studio is based in Latimer Road, also donated food and toiletries to the victims.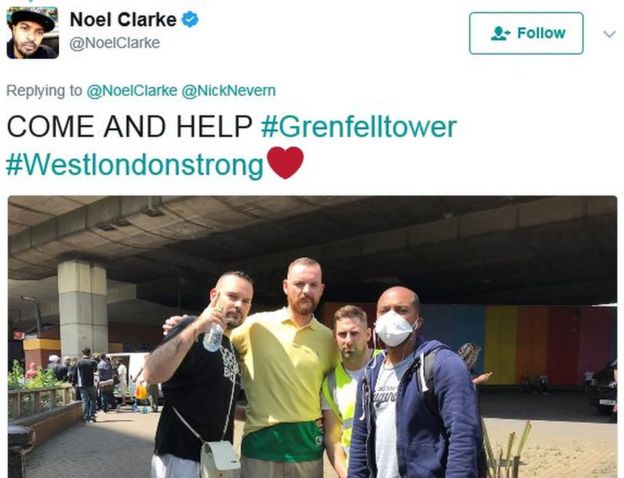 –
Source: BBC