The Western Regional Minister, Dr. Kwaku Afriyie, has recommended B-BOVID, an agribusiness that thrives on social entrepreneurship at Kejebil in the Ahanta West District of the Western Region, for government's support.
Dr. Afriyie, a renowned farmer, recommended the company for its agric initiatives when he visited the farms of B-BOVID to familiarize himself with the operations of the firm, founded by Issa Ouedraogo, the 2013 Best Western Regional Farmer has built to lead agribusiness and alternative livelihood projects in the region.

"Obviously I am going to recommend him highly to our government and some of my colleagues in agric to come and take a look at what is happening here. This model can be replicated in the region and throughout the country". Dr. Afriyie indicated in an interview with Citi News.
Dr. Afriyie was on Saturday April 22, 2017, accompanied by presidential staffer Charles Onuawonto Cromwell Bissue and one Kweku Aboagye Boampong, taken round the different divisions of B-BOVID's plantations by the Chief Executive Officer Mr. Ouedraogo.


Mr. Ouedraogo took the team first to an oil palm mill to portray how B-BOVID buys from small holder farmers to extract other products other than palm oil for other uses. He explained the potential that could be derived from residues of palm fruit and how it could be used to produce other products needed in the Ghanaian market.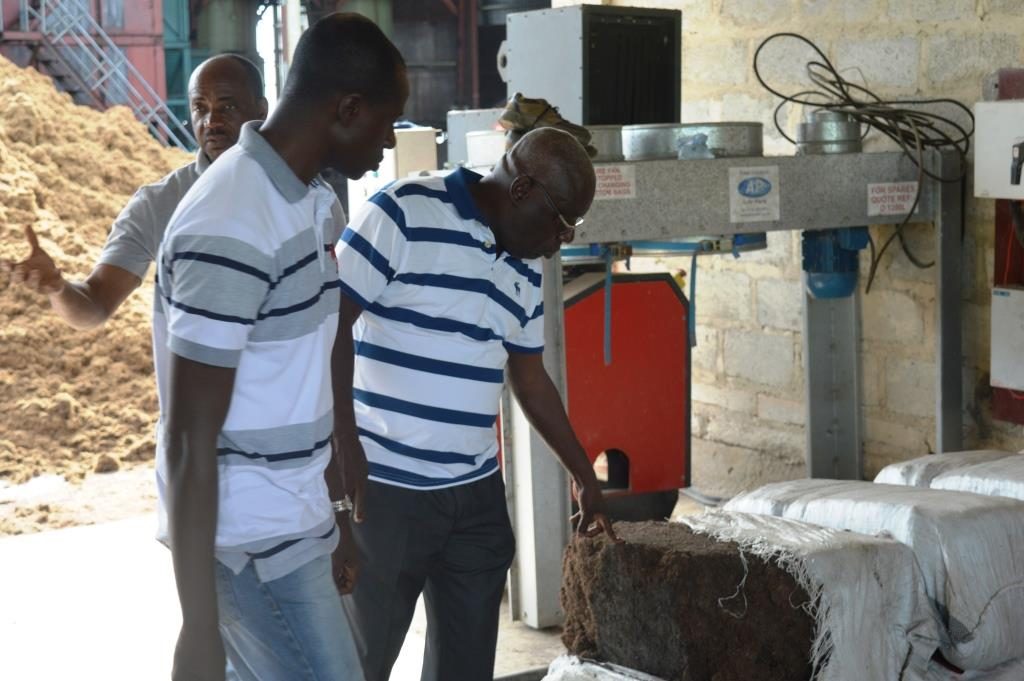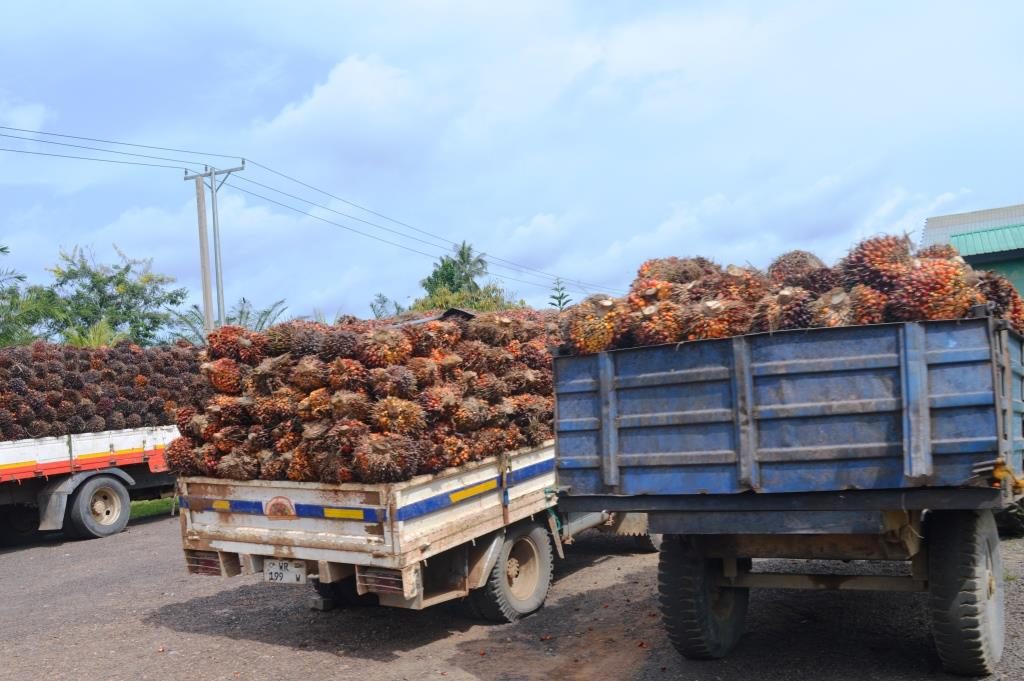 Dr. Afriyie, a farmer with greater appreciation of other benefits of palm fruit, was impressed with the level of commitment that has gone into projects at the site. He was then led to the poultry division where live domestic birds such as guinea fowl and penguin of different kinds were reared.
The horses, the piggery, goats and sheep as well as rabbit and grass cutter farms were inspected. The foreign goose which had survived the climate in the tropics had grown up refreshingly.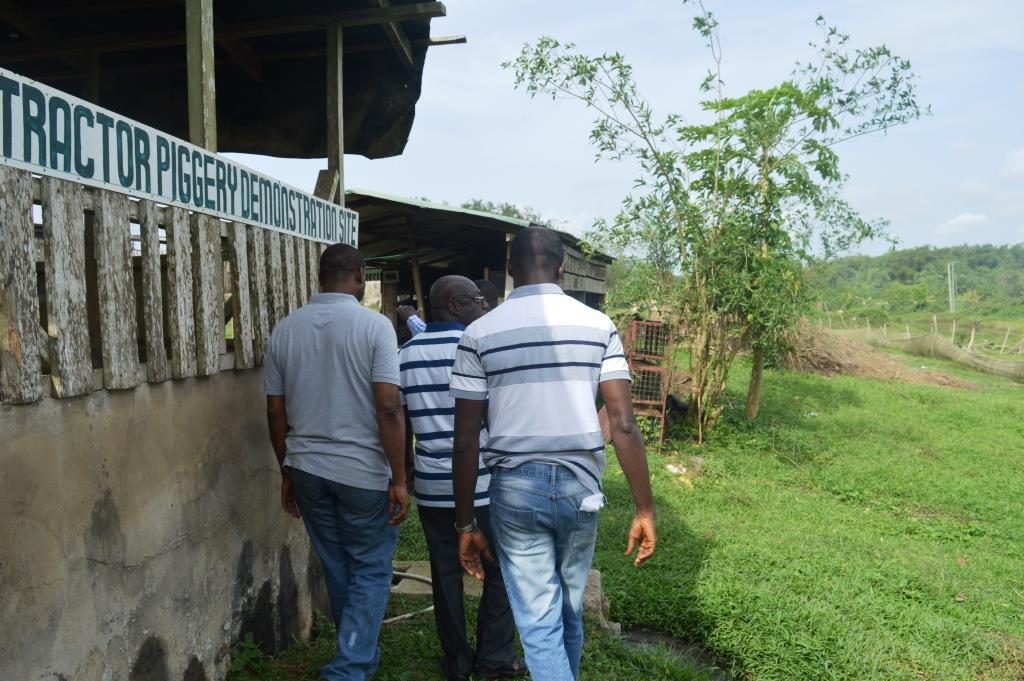 Dr. Afriyie was then led to the catfish pool where several hundreds of live fishes are reared in a pool.
"it is a lucrative venture we could encourage many of our youth to go into it. They could be doing "pick and kill" as done in the cities" Dr. Afriyie noted.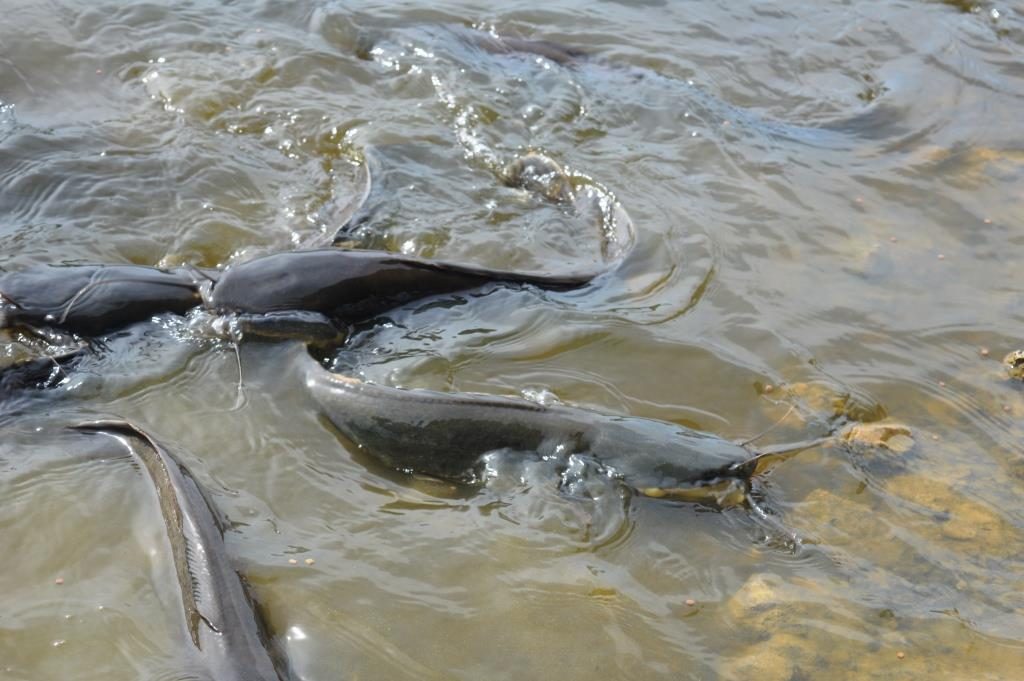 Other facilities such as training center for the youth who want to venture into Agric were also in the farm.
At the vegetable and rubber farm plantations at Ango in the Sekondi Takoradi Metropolis, Mr. Ouadraego had provided a group of young and determined farmers who hitherto were farming at "unhygienic" areas in Takoradi several acres of farmland suitable for vegetable production free of charge.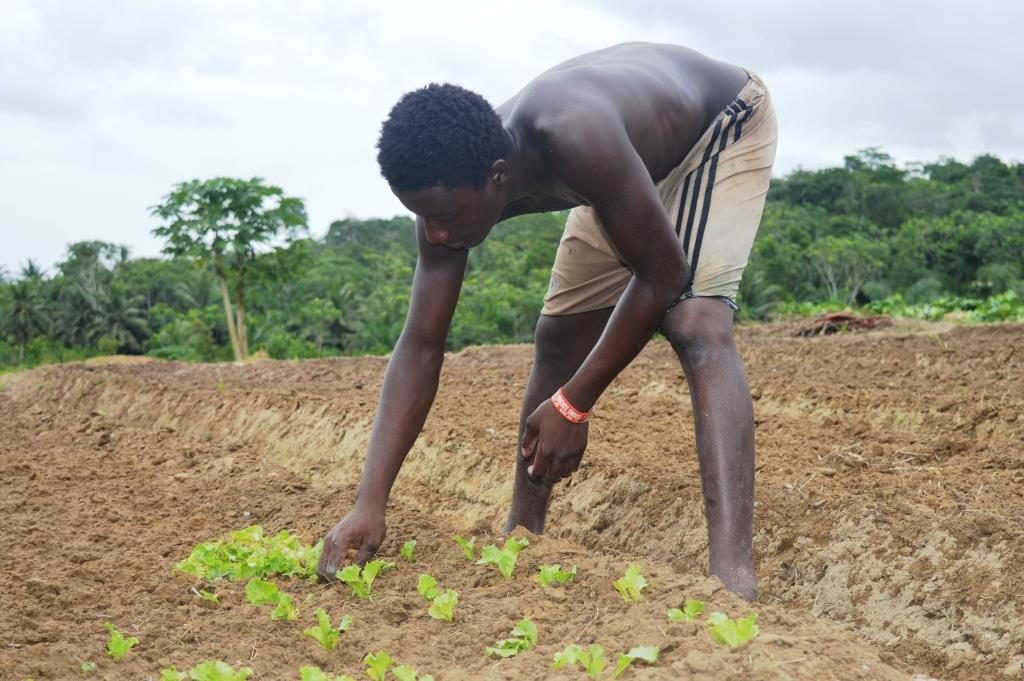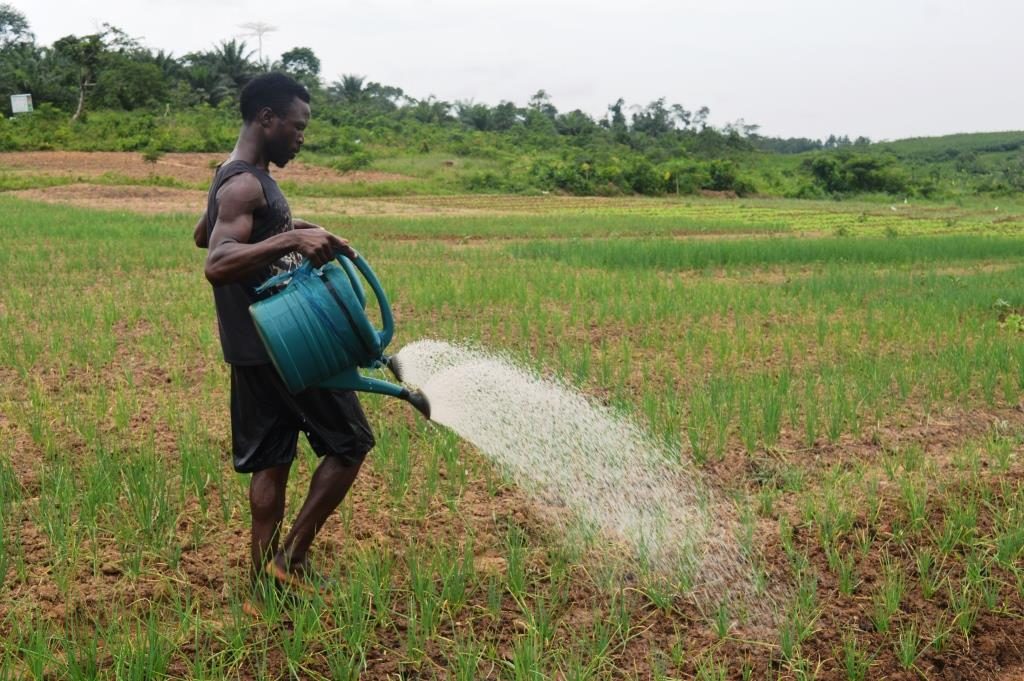 "This is commendable and worthy of emulation. But I encourage you to immediately enrol these farmers onto the government's planting for food program to help these farmers secure funding for their initiatives" the Regional Minister suggested to Mr. Ouedraogo.
He also inspected the artificial canals created to provide clean water for vegetable production.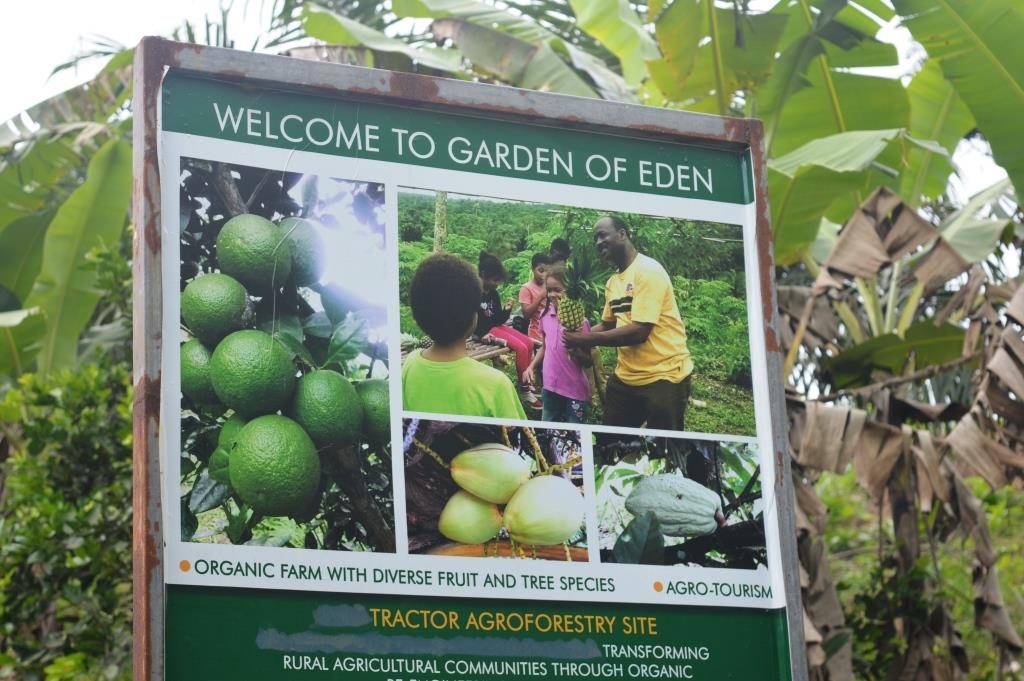 After inspecting the 'Garden of Eden' which is a farm with variety of fruits, Dr. Afriyie remarked that "I am very much impressed with what I have seen Mr. Ouedraogo doing with agribusiness. His initiative could be a model for the One District One Factory policy of the government. I am very much impressed with his farming methods as well which ensures soil fertility."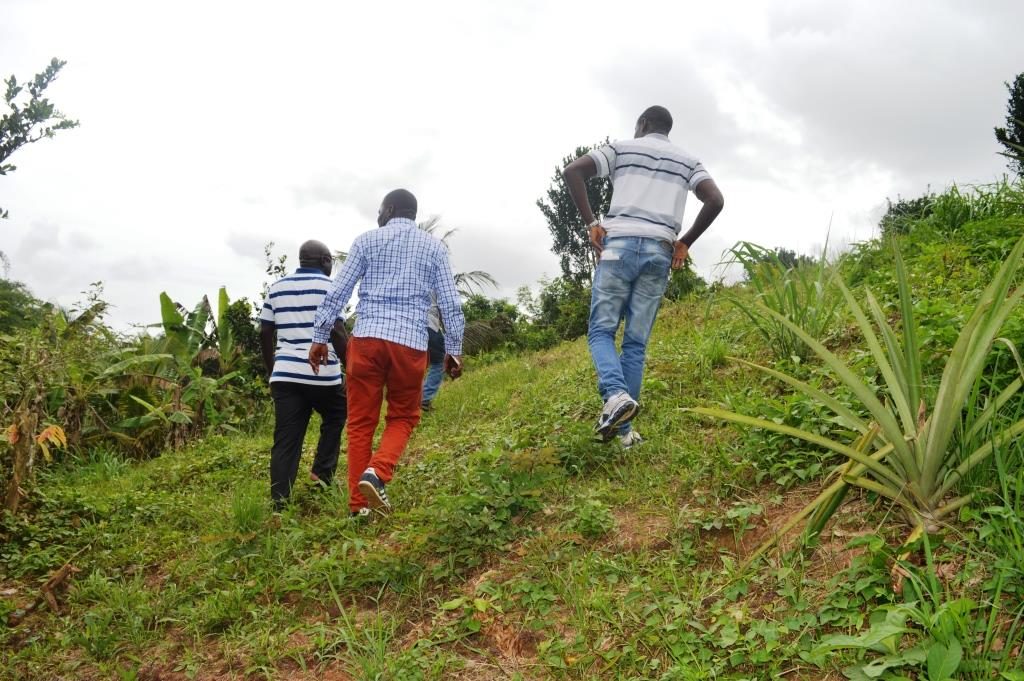 About B-Bovid
B-BOVID, is a Ghanaian agricultural business based at Pretsir in the Ahanta West District of the Western Region, which promotes sound agricultural practices and ecological farming, and offers training to farmers on variety of improved agricultural methods.
It also organizes community outreach programmes to encourage small holder farmers to adopt modern technology, promotes healthy lifestyles and nutrition, and educates farming communities on the impact of climate change and land degradation.
Currently, the World Bank has selected B-BOVID as one of the model farms in the country to be promoted as the ideal farming model that other farmers could tap in to empower themselves and change their fortunes.
B-BOVID wins prestigious UN award
B-BOVID's model has received several commendations from several high ranking officials and global organisations including the United Nations (UN). In 2012, B-BOVID, won the UN's Social Investment Pioneer Award along with nine other businesses from around the world. The awards were given in recognition of the companies' outstanding contributions to local community development. The awards are the initiative of the Principles for Social Investment Secretariat and the United Nations Global Compact.
–
By: Obrempong Yaw Ampofo/citifmonline.com/Ghana