Portions of Kwame Nkrumah Interchange have developed deep and deadly potholes, five months after the €74 million project was commissioned.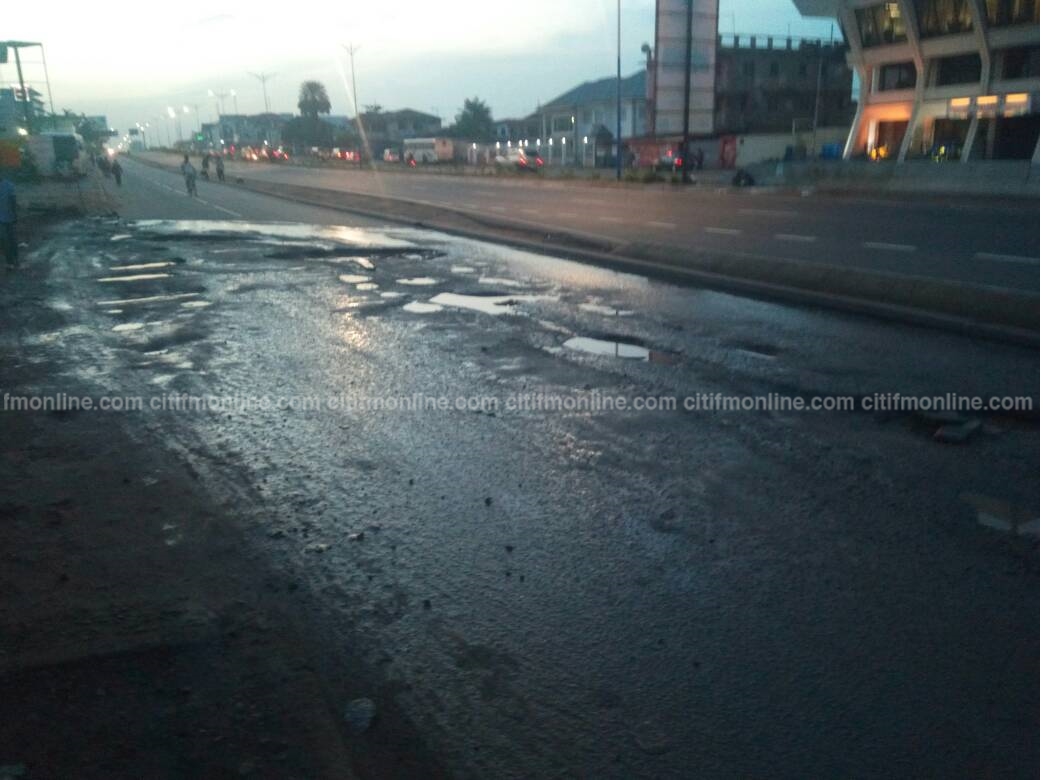 What started as a small pothole has become a pond in front of Ernest Chemist close to the Newtown overhead.
The situation worsens by the day delaying the flow of traffic and destroying vehicle parts.
Citi News' Caleb Kudah reported that "a water pipe that burst under the road three months ago, keeps eroding the road."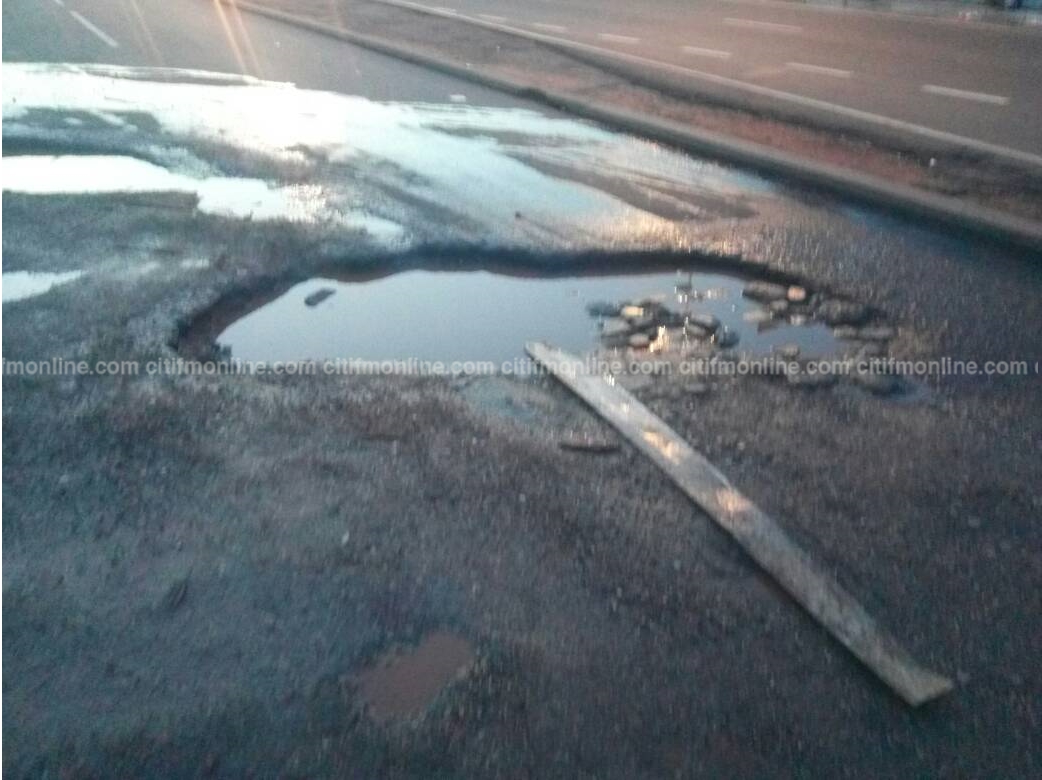 According to Caleb, "several attempts to fix the pipe have yielded no results as technicians have failed to permanently rectify the anomaly."
"The drivers are currently meandering their way through the potholes because of the deep holes.," he added.
Some drivers who spoke to Citi News  also expressed their frustrations about the problem.
"It is really affecting our work. The potholes delay the flow of traffic. Most of the drivers have to slow down and navigate their turns and this causes traffic," one driver complained.
The Ghanaian drivers are not the only ones affected by the development, Nigerian drivers in the same area also complained , saying the potholes had been there for almost three months now.
"The potholes have been here for like three months now. There is a burst pipe here which erodes the roads. It is slowing down business because most of the drivers do not want to come here because their tires will get burst and all that. It also causes delay and traffic. The Ghana Water Company came here to fix the problem but because they do not know what exactly the problem is, they are unable to fix it," One Nigeria driver said.
–
By: Marian Ansah/citifmonline.com/Ghana