Former President John Mahama has condemned the "mass sacking" of public sector workers by the Akufo-Addo administration.
According to Mr. Mahama, the dismissals set a bad precedent for governance and infringe on some rights.
"Bad precedents for our governance. Mass sacking of workers by the NPP govt unacceptable. These workers are all citizens and like all Ghanaians have rights, which must be protected," the former President said in a series of tweets.
The Chief Executives of the Tema Oil Refinery (TOR), the Ghana Cocoa Board (COCOBOD), National Communications Authority (NCA) among others have all had their appointments prematurely terminated.
These sacked officials are largely perceived to be sympathetic to the erstwhile Mahama administration.
In March, the Minority in Parliament slammed government's approach to the removal of some heads of government institutions a few days before the Akufo-Addo administration took over.
On the Floor of Parliament, the MP for Wa West, Joseph Yileh Chireh, said the recent dismissals of some top executives is most undignified and contrary to due process.
"We should not create the impression that all these people do not qualify and should be hounded out. They were given less than 24 hours to handover. People should have been allowed to properly handover. If you suspect that they have committed offences, you should not just resort to dismissals. You must make sure that the right thing is done."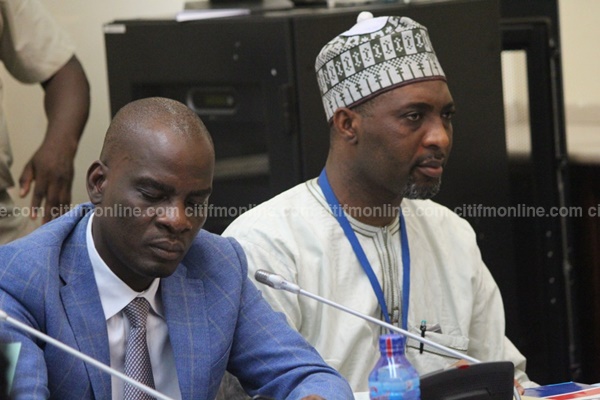 The Minority was also especially critical of President Akufo-Addo's directive to the Administrator of the District Assemblies' Common Fund, Kojo Fynn, to proceed on indefinite leave.
The office of the Administrator of the District Assemblies' Common Fund is categorised under Article 70 of the Constitution and is supposed to enjoy secure tenure.
The appointments of all Metropolitan, Municipal and District Chief Executives (MMDCEs) were also revoked days after the President was sworn into office.
Aside from this, the National Service Scheme (NSS) also revoked the appointment of persons who were employed at the Secretariat towards the end of the Mahama Administration in December 2016.
A statement from the scheme signed by newly appointed Executive Director, Ussif Mustapha, said the recruitment procedure was not properly adhered to.
–
By: Sixtus Dong Ullo/citifmonline.com/Ghana