Legal action awaits the next person who accuses the Okyenhene, Osagyefuo Amoatia Ofori Panin, of being engaged in illegal mining.
The Okyenhene is livid over claims of his supposed ties to illegal mining, along with a BNI report alleging same, and has vowed to sue anybody who disrespects him by associating him with the menace.
[contextly_sidebar id="BJ08SFbW0VTJUINm0zdJcN5aZJTkwSe9″]He said he was no longer going to take accusations lying down and "anybody that my lawyers hear impugn my name with this activity will have to meet us in court."
Osagyefuo Ofori Panin vented his frustrations when members of the Council of State paid a courtesy call on him as part of their tour and assessment of areas affected by illegal mining.
Allegations are crazy
The Okyenhene stressed the magnitude of the effects of illegal mining, which he described as a "betrayal of the future generations" and from a logical standpoint, the chief saw no sense in mining on a land he owned illegally when he could just as easily get a licence.
"If the land in Akyem Abuakwa is mine and I have an interest in gold, can't I go to the Minerals Commission to pick up a license to do mining properly if that is what I choose to do.? It is crazy for anybody to think that I would get up at night and go and steal my own land."
"Illegal mining is a criminal activity and for anybody to impugn my name with an activity that is criminal is a serious one. I know too much and I love this nation too much to even engage in it. How much money can it even pay me."
"I am tired of my family and my friends and the people who know me hearing that somehow I am involved in this," Osagyefuo Ofori Panin stated.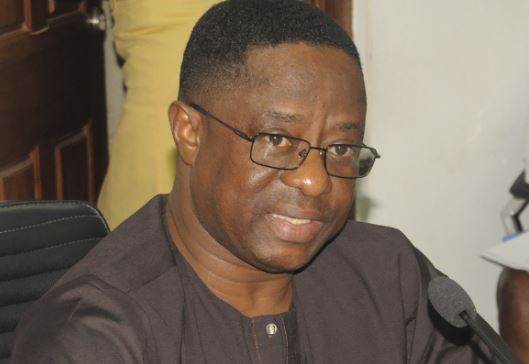 As far as the allegations are concerned, the Ministry of Lands and Natural Resources stepped in to quell any links between the Okyenhene and illegal mining, noting that the Okyenhene's Foundation has rather been at the forefront of the fight against illegal mining.
The ministry took into account media publications saying the BNI had in a report, mentioned the Okyenhene's palace as "perceived to be behind illegal mining activities in the Kyebi area".
The Okyenhene, on his part, demanded an immediate apology from the BNI for wrongfully accusing him of engaging in illegal mining activities.
–
By: Kojo Agyeman & Delali Adogla-Bessa/citifmonline.com/Ghana