HFC Bank has opened two cash collection points at the Tamale Teaching Hospital (TTH) premises from which customers can access 24 hours banking services.
This is to make it easy for non-subscribers to the National Health Insurance Scheme to make payments required for medical services.
With the intention to establish a third outlet, one is at the main entrance and the other is at the accidents and emergency ward.
HFC Bank's General Manager in charge of Finance and Strategy, Benjamin Dzoboku at the official handing over ceremony said the bank valued customer loyalty, hence the establishment of cash collection outlets at the major referral health facility.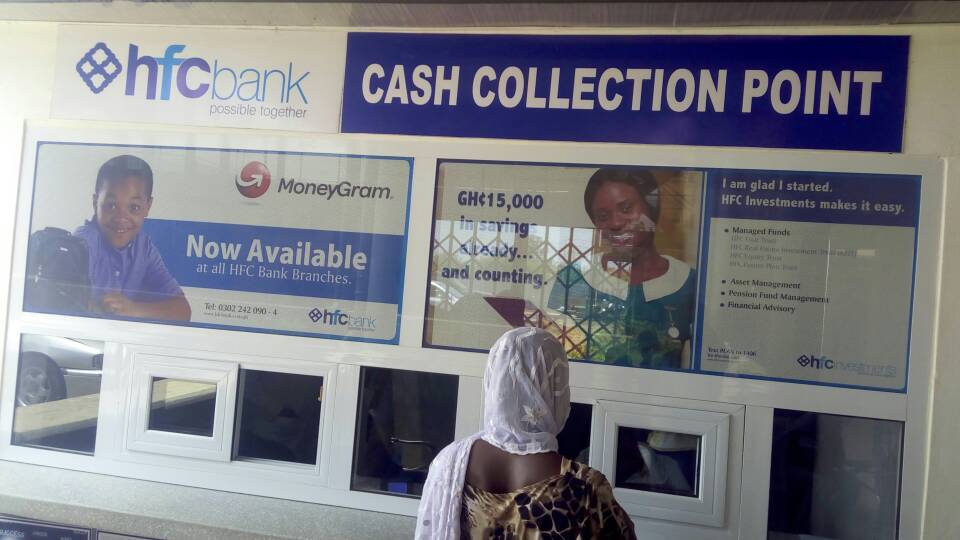 "For our good customer services and delivery we just want to make it easy for our customers to have easy access to banking services at the hospital."
According to him, the bank as part of its Corporate Social Responsibility (CRS) intends to fund some projects upon a request put forward by the hospital management.
"Management of the hospital put up some request and very soon we will respond to it because our strategy is that everywhere that we work the community must benefit from us and it is part of the HFC policy."
"We have to do something that the management will appreciate and that will benefit the community that we serve."
Benjamin Dzoboku explained why the HFC Bank could be trusted for unmatched banking services saying, "HFC, one of our core banking services is customer service delivery and all our customers can attest to the fact that we have excellent customer service delivery."
"We have a very good product from zero age to pension age and if you go to even loans, we have fantastic rates and so there is the need for everybody to test HFC and know what the bank is doing."
"We started as a mortgage company and migrated to universal banking and we can understand that we started at the grassroots and now we have 43 branches across the nation. This is a bank that you can rely on and this is the bank that you can trust that if you save with us your money will be save and you can attest to our customer delivery," he underscored.
Chief Executive Officer of the Tamale Teaching Hospital, Dr. Prosper Akambong thanked the bank's management for the good working relationship over time.
"Over the years we have enjoyed a good working relationship with them as a business partner and this is one of the examples to show how far our relationship has advanced over the past years."
He believed the cash collection centres will make it easy for patients outside the NHIS brackets to make payments as required for services.
–
By: Abdul Karim Naatogmah/citifmonline.com/Ghana