Hawkers at the Kwame Nkrumah Circle Interchange area have vandalized a structure belonging to the United Creative Solutions (UCS) facility management in protest against the alleged assault of a fellow hawker.
The accompanying structures belonging to the Accra Metropolitan Assembly, the Fire service and Ambulance service, were also affected by the acts of vandalism.
By the time Citi News got to the scene, Police armed with tear gas grenade guns, had arrived to take control of the situation
An eyewitness, Philip Gyetu, who witnessed the incident, explained that the hawkers were angered by the beating of their colleague by five UCS personnel tasked to guard the lawns at Circle.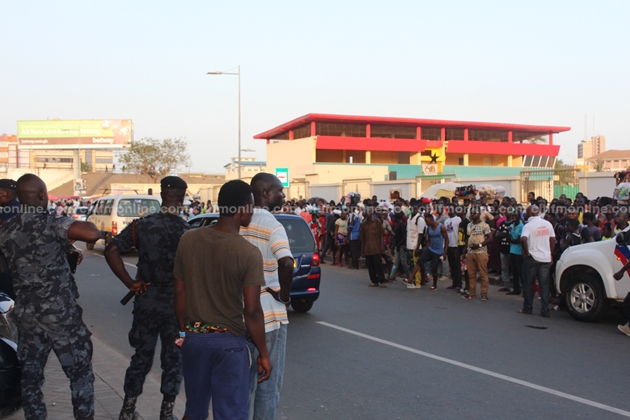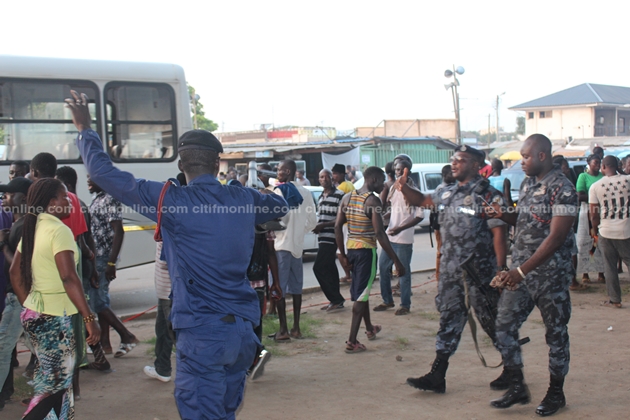 Narrating the incident to Citi News, the eyewitness, Philip Gyetu, said :"This is very terrible. The guy is a colleague. He flouted the regulations of the UCS by placing his table at an unauthorised area. When the hawker was asked why he placed his table at the said area, he became angry and started exchanging blows with one of the personnel which resulted in a fierce fight. They later had to rush the hawker to the hospital after they realized he was in a critical condition but his wife came to tell us afterwards that her husband had passed on so out of anger the hawkers at Circle decided to vandalize the UCS structure by pelting stones and sticks.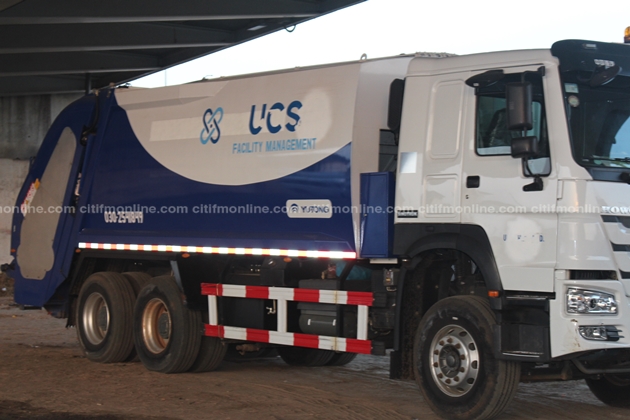 Personnel from AMA were present at the scene, and the Assembly's Rapid Response Unit head, Moses Abor, told the press that "the guy [ the victim] was not bleeding. You could not seek any evidence of a beating on him after the confusion and then he was rushed to [the 37 Mmilitary] hospital."
This incident follows a recent demolition exercise at the interchange area, which saw the destruction of hawkers' wares and temporary structures, and the disdain for the AMA was evident on the ground.
Some of the protesting hawkers and traders also expressed fears the incident would become "a foolish case" with no commitment from the police to thoroughly investigate the incident.
The police are reported to have in custody the five UCS personnel alleged to have beaten up the hawker.
–
By: citifmonline.com/Ghana