A few years ago, political, traditional and religious leaders together with citizens were seen in gutters with gloves and boots; wheelbarrows and shovels cleaning the country on the first day of every month dubbed National Sanitation Day.
But the story is different today.
After auditing some prime areas in Accra, Citi News gathered that parts Ghana's capital city are bushy, filthy and stinky.
President Nana Addo Dankwa Akufo-Addo had promised to make Accra the cleanest city in Africa after his tenure but if nothing is done immediately, his dream would only be a mirage.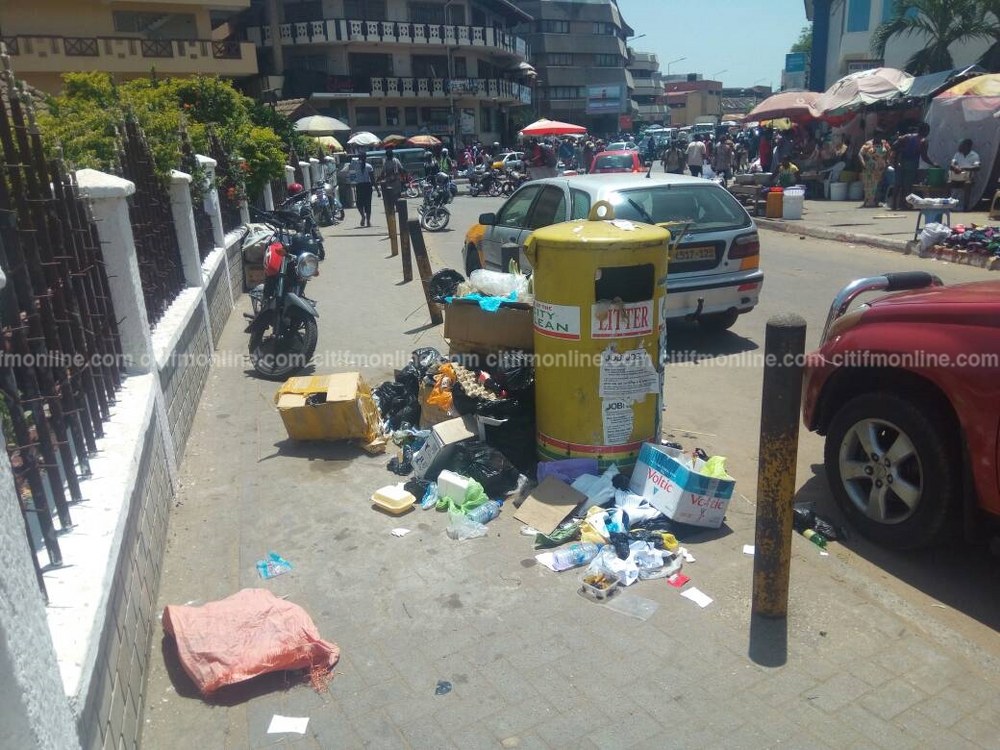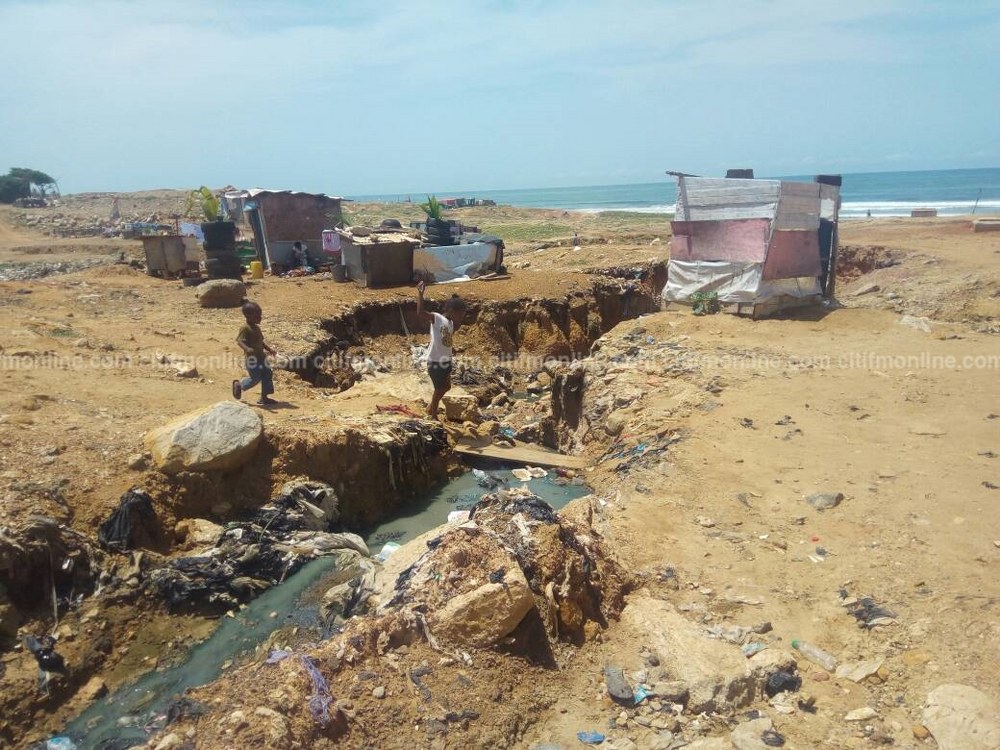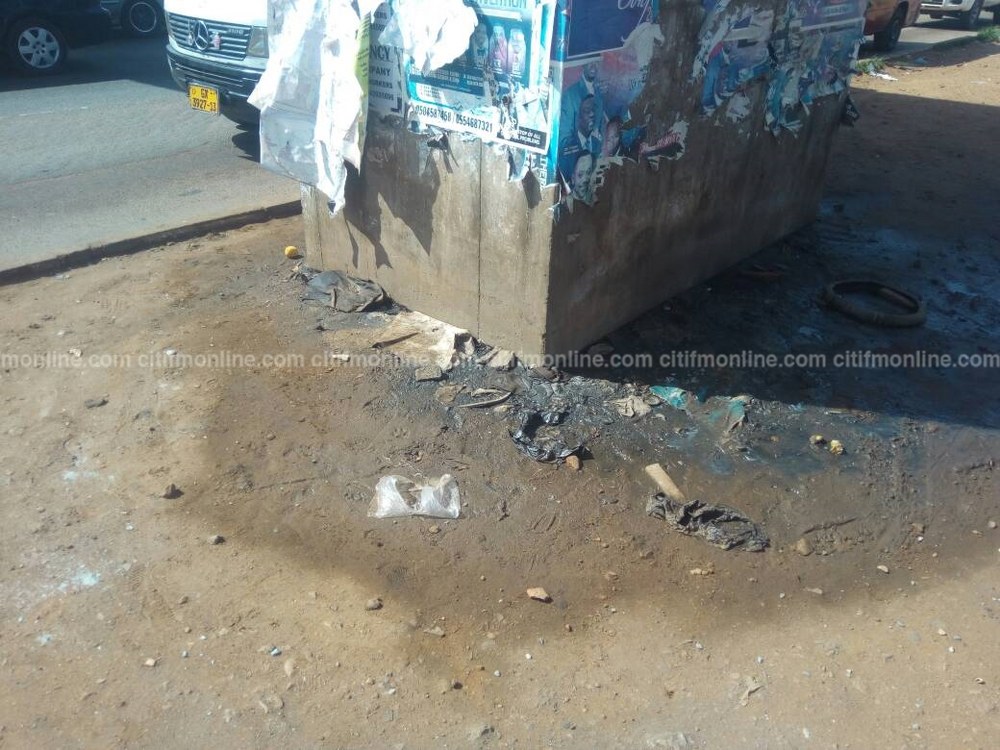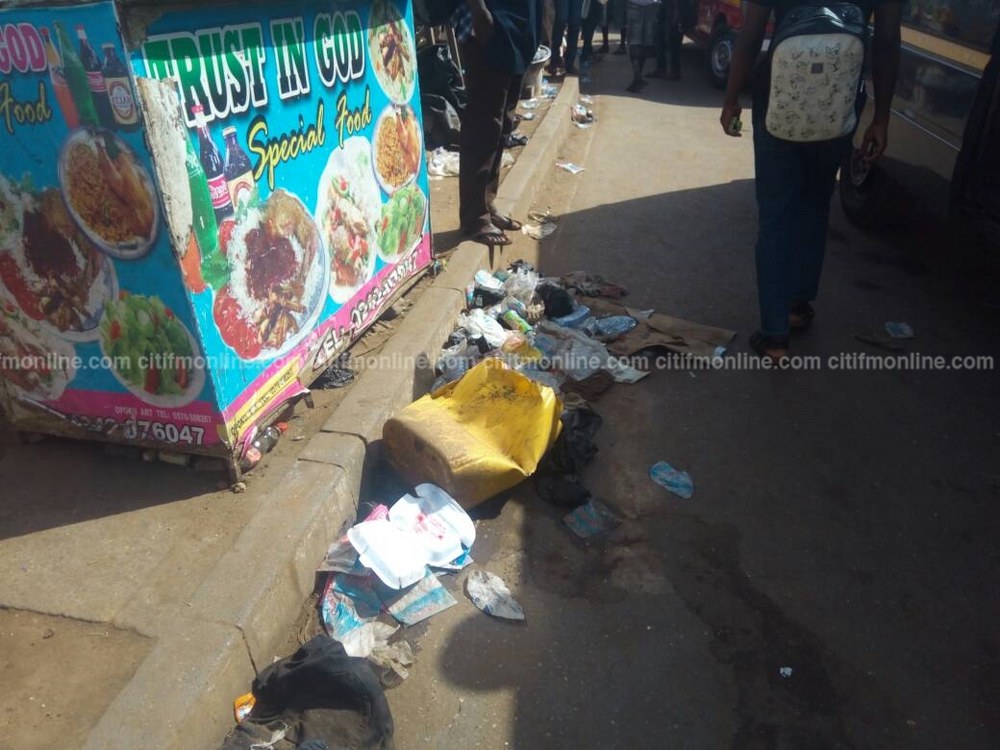 At Madina, heaps of refuse were seen at the base of almost every street light pole.
The bottom of the huge concrete pillars supporting an uncompleted footbridge has become a urinal and a refuse site.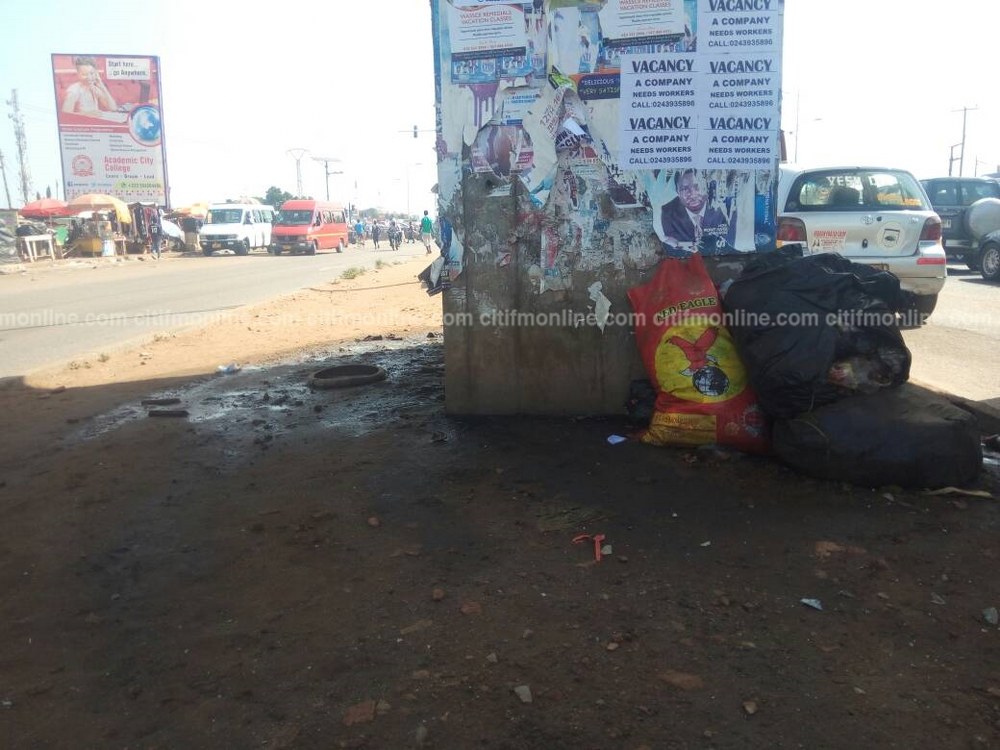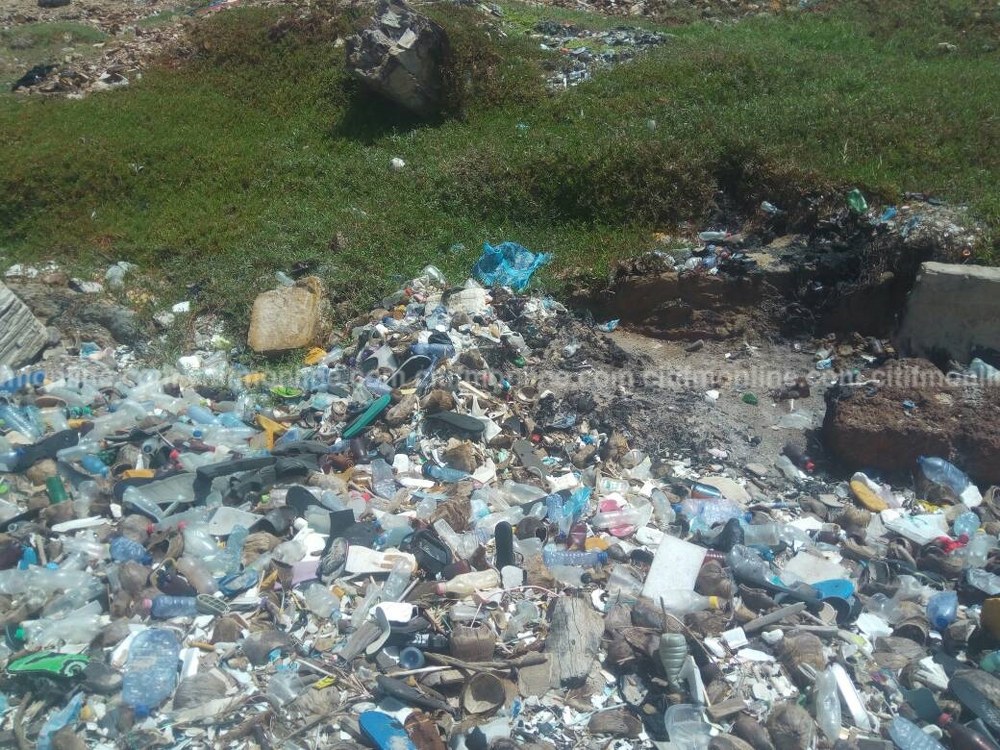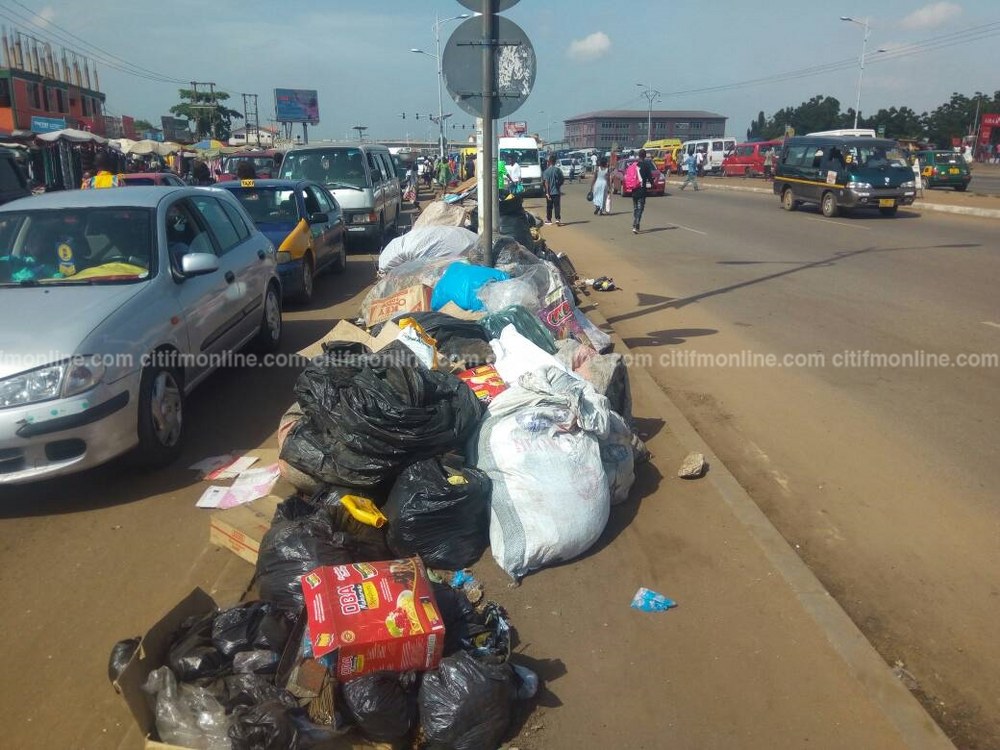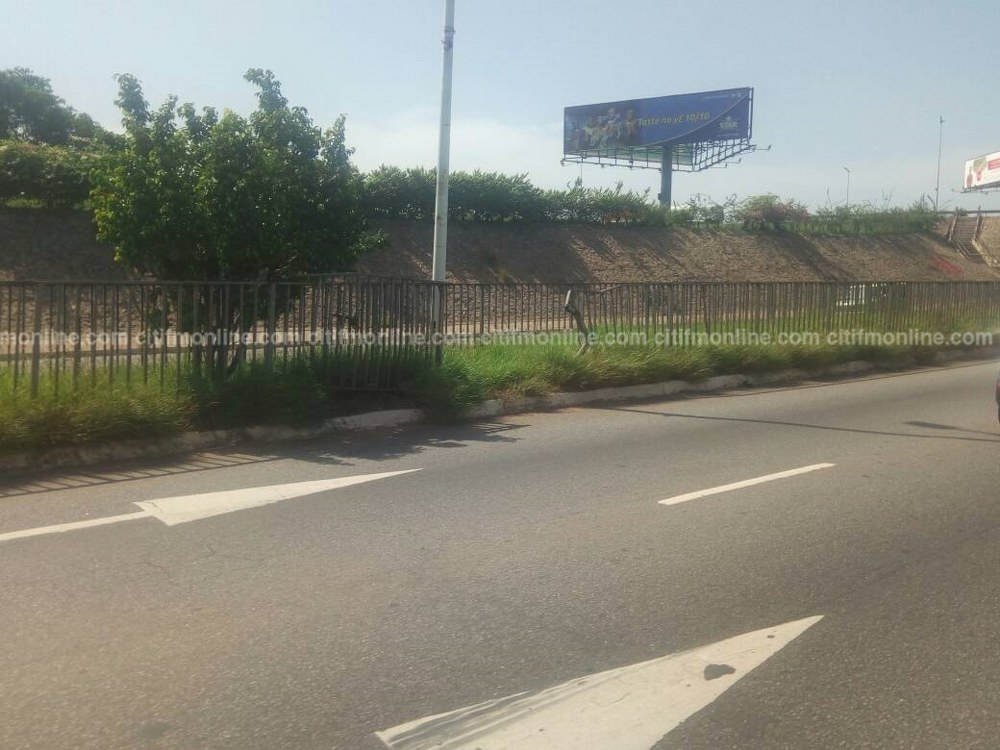 The stench that emanates from the spot is so strong that it can knock one out if one stays in the area for too long.
Opposite Peter Pan restaurant is perhaps the heaviest heap of garbage.
There are sacks, cartons and big black poly bags full of refuse generated by market and motorist.
A 'trotro' driver who spoke to Citi News said "no sensible person will be happy with this situation."
But he was seen throwing refuse from his van and justified his action arguing that there is a heap of refuse there already.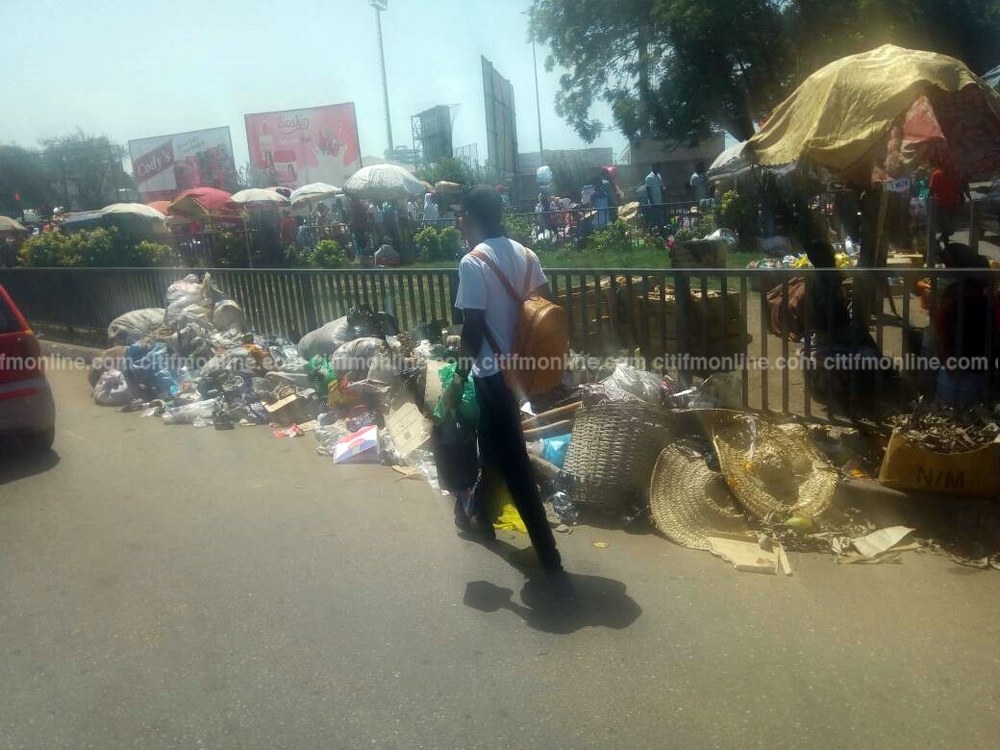 All these are happening under the nose of the La-Nkwatanang Municipal Office which is just a junction away and in the heart of a disorderly and dirty market.
From Madina to Accra, one can see over grown bushes in between lanes and along the roads. Trees planted here do not number more than five.
Their fate hang in a balance as the battle with wild weed to survive.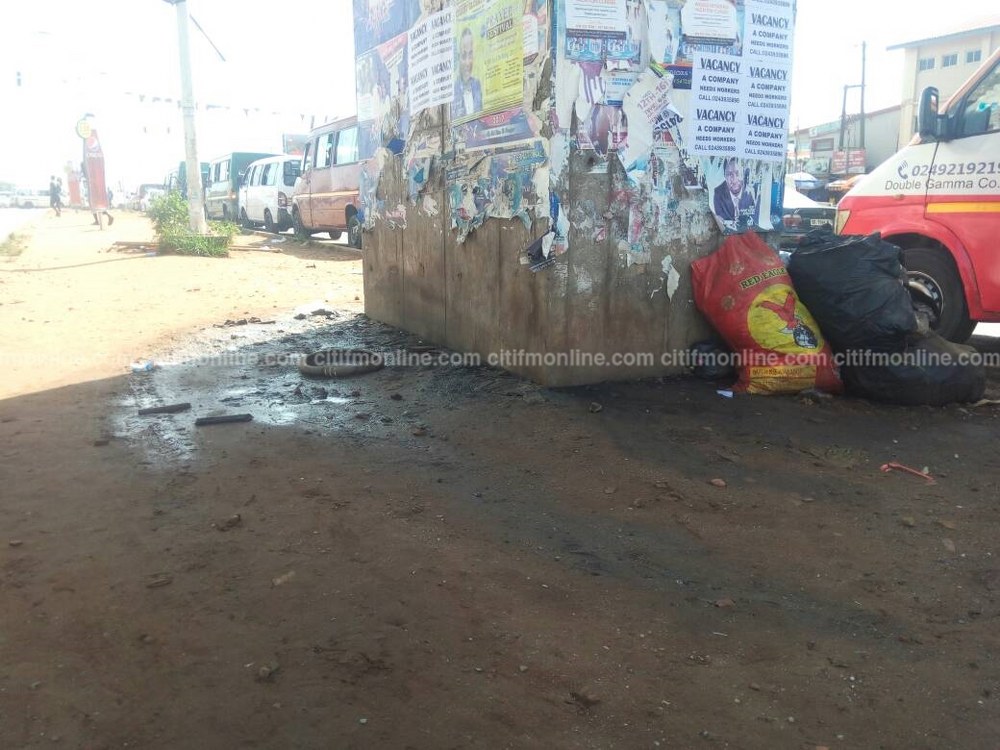 Labourers were however seen clearing the weeds from the Ghana Standards Board a few distance beyond Okponglo.
Spanner, a popular bus stop at the heart of Villa Montecello, Accra Mall and the Africa Regent Hotel are both engulfed in bush and garbage at the same time.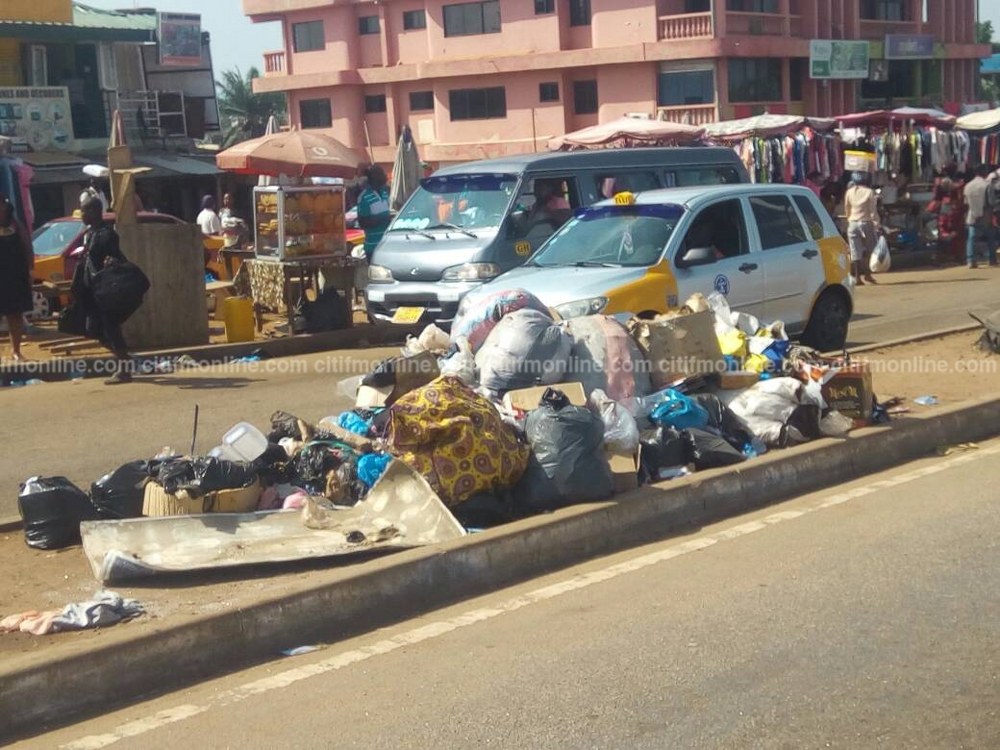 After a long week of hard work, city dwellers desirous of recreating at the beach behind Art Center will be completely turned off given that the beach lives up to the name its squatters have given it: 'Borla Beach' to wit Beach of Garbage.
Driving around the city with your family on a weekend should be fun. But not in Accra as almost every turn in the capital is bushy, filthy and stinky.
–
By: Caleb Kudah/citifmonline.com/Ghana