The Sagnarigu chief, Naa Yakubu Abdulai has charged government to resolve the Dagbon chieftaincy stalemate between the Abudu and Andani royals within the first year of President Nana Akufo Addo's stay in office.
He unequivocally said Dagbon's peace and unity is nonnegotiable for which reason government should permanently solve the problem.
Sagnarigu Naa Yakubu Abdulai who is passionate about Dagbon's peace, unity and reconciliation chastised past government's for paying lip service to the Dagbon chieftaincy impasse between the Abudu and Andani royals which gained notoriety after the demise of the late Dagbon overlord, Yaa-Naa Yakubu Andani II on March 27,2002.
The retired Diplomat raised this concern when Vice President, Dr. Alhaji Mahamudu Bawumia paid a courtesy call on him as part of his four days thank you tour of the Northern Region.
He insisted that government should ignore the machinations of chieftaincy contractors in Dagbon and liaise with the traditional authorities to solve the problem.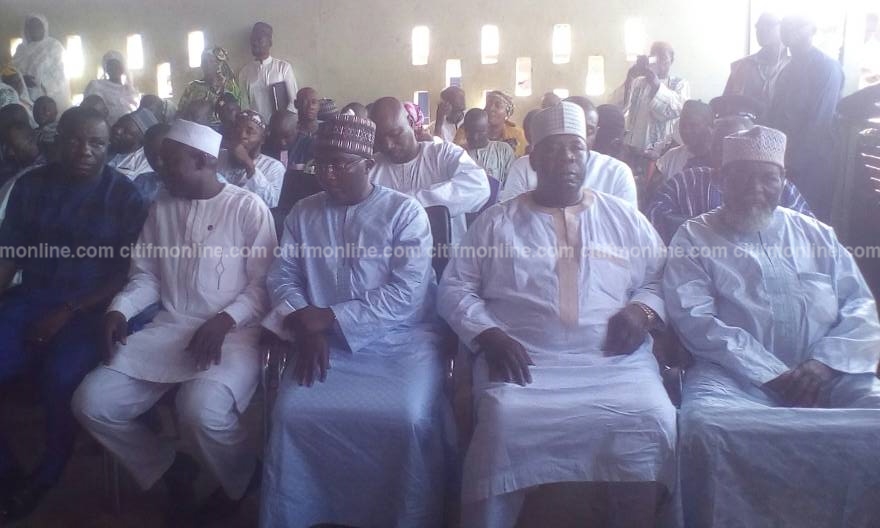 According to Sagnarigu Naa Yakubu Abdulai, Dagbon's future generation should not suffer the penalty of the cruel conduct of some miscreants whose selfish interest has sharply divided Dagombas overtime.
He urged the chiefs and people of Dagbon to genuinely collaborate with government to achieve President's Nana Addo's campaign promise to unite Dagombas as means of solving the chieftaincy impasse.
He expressed confidence in President Nana Addo's ability to bring the local economy back on track.
Sagnarigu's municipal status
Sagnarigu Naa Yakubu Abdulai renewed calls for the Sagnarigu district to be elevated to a municipal status without further excuses.
He explained that the district harbours facilities such as hotels, tertiary institutions, the upgraded Tamale Airport among others which warrants a municipal status.
He also appealed to government to expand the Sagnarigu water project and build high rise buildings in the area.
He implored the District Chief Executive, Mariam Iddrisu to build on the remarkable legacy of her predecessor.
Vice President, Dr. Alhaji Mahamudu Bawumia praised the Sagnarigu Naa for his wisdom and pledged government's commitment to fulfill the New Patriotic Party (NPP) 2016 campaign promises.
–
By: Abdul Karim Naatogmah/citifmonline.com/Ghana