The Akufo-Addo administration is putting an end to the culture of government footing the medical bills of victims of mass accidents.
It will instead lay the onus of catering for victims on the organisations implicated in whatever hazard may occur.
[contextly_sidebar id="s5DYuAzBrqURUbh3afT0BeLCZawtocEI"]This new direction was announced by a Deputy Minister for Energy, Dr. Amin Adam, who revealed that the managers of Ghana Households Utensils Company (GHUMCO), has been asked by the government to ensure that the pay for the bills of all the affected persons in the Takoradi Gas explosion which left over 100 people with injuries.
The aftermath of incidents like these with mass casualties normally sees government pledge to cater for the medical bills of victims as well as some form of welfare support to affected families.
Dr. Amin Adam, who spoke after a visit to the explosion site, said this course of action is being taken to serve as a deterrent to other organisations that may look to compromise on safety standards.
"We have moved away from the situation where such accidents occur and government will be called upon to pay for treatment of the injured while the people responsible are at large. So we want to use this as an example."
He assured further that, government "will follow you [GHUMCO] seriously to ensure that you pick up the bill."
This development does not mean the government will be completely washing its hands off such incidents, according to Dr. Amin Adam.
"We want to insist that our support will not cover the cost of the treatment. It should surely be the responsibility of the managers of the facility and failure to do that means that other forms of sanctions would have to apply," he said.
Aside from this, the government has also ordered that the license of the OMC that supplied the gas to GHUMCO be suspended with immediate effect.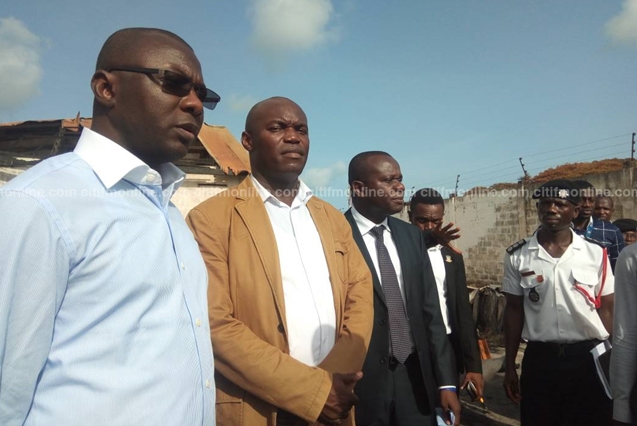 Ghanaians are tired
The Deputy Minister also stressed the need to comply with safety standards, which he said would prevent accidents like this from occurring.
"We must change our ways of addressing issues like this which is why we insist that appropriate sanctions must apply. If we don't do this then Ghanaians will not be happy about our stewardship of our affairs of this country."
"… so this is a new regime with new ways of doing things, and I believe that Ghanaians and especially the managers of such important facilities will sit up and begin to know that government will not take lightly any form of negligence and non-compliance with regulations that will lead to the death of people and other injuries."
–
By: Delali Adogla-Bessa/citifmonline.com/Ghana