Citi FM on Saturday crowned its Family Month with the final Family Breakfast Table, for solely men, at the Holiday Inn Hotel.
The event had young single and married men coming together to acquire knowledge on how to become great fathers and husbands.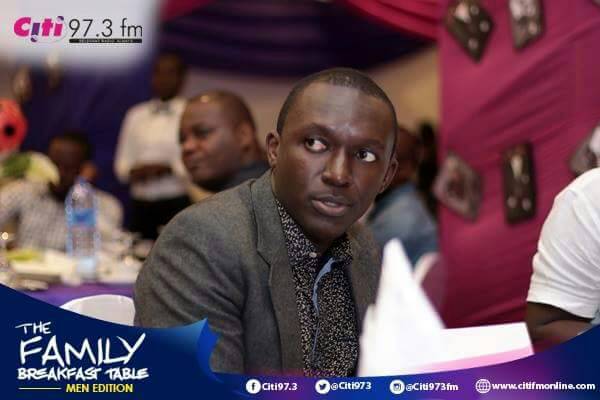 The renowned resource persons for the event, Dr. Emmanuel Hopeson, Richard Akita and Michael Ohene – Effah delved into topics such as He-Emotions and Unmasking Manhood among others.
Some patrons of the event who attended the event shared their views with Citi FM's Philip Lartey.
"I spend enough time with my family. It is not the number of hours but it has to be quality time and then I have to give my children time and my voice. We are tempted to shut our children because of the kind of generation that we are and the kind of generation that raised us and the generation that we are raising. We are all different generations so we have to make time for our family," one patron said.
Another said: " I now understand how hormones work and influence behaviour so I have made up my mind to understand her better and listen to her."
"I now know I have to give my children an opportunity to also voice their concerns. I have not regretted attended this event,"One other participant said.
–
By: citifmonline.com/Ghana