Officials of the Department of Urban Roads, have started fixing the deep potholes that have developed on a part of the Kwame Nkrumah Circle interchange following a Citi News report.
A report by Citi News' Caleb Kudah on Tuesday, revealed that what started as a small pothole had become almost a pond in front of Ernest Chemist, close to the Newtown overhead linking the recently commissioned Circle interchange.
[contextly_sidebar id="FVVaFgop4uy5k5XbkTtRYoFW7SzaGlRR"]A follow-up to the site on Wednesday showed that, some officials of the Urban Roads department and contractors of Quieros Galvao, have moved to fix the potholes that road users say delay the flow of traffic and damages vehicles.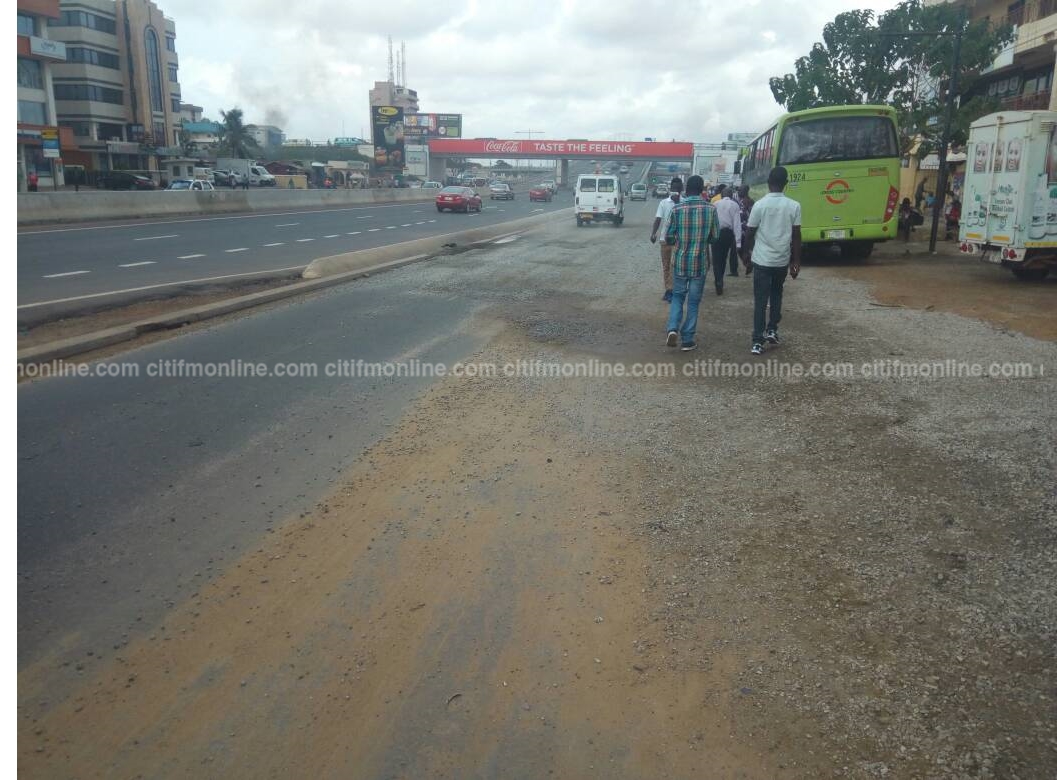 Philip Ansah, the resident engineer for the Circle Interchange project, said the potholes were caused by a burst pipe underground that gradually eroded the asphalt on the road.
He said although the problem, which first developed after the commissioning was fixed by the Ghana Water Company, it has resurfaced. He said his outfit was waiting on the Ghana Water Company to complete work on the underground pipe before the potholes are filled.
Meanwhile, some drivers who ply that route have said they are skeptical that the measures by the Ghana Water Company and the contractors will permanently address the problem.
–
By: Jonas Nyabor/citifmonline.com/Ghana