There are adequate measures in place to ensure the 'Planting for Food and Jobs' programme is not affected by the recent armyworm infestation across the country.
The Minister for Food and Agriculture, Dr. Owusu Afriyie Akoto reiterated that the government has made provision for enough agrochemicals to fight armyworms destroying cereals on farmlands in the country.
He was speaking during an inspection tour of some farmlands in the Eastern Region where he reminded of the initial fears that followed the news of the infestation.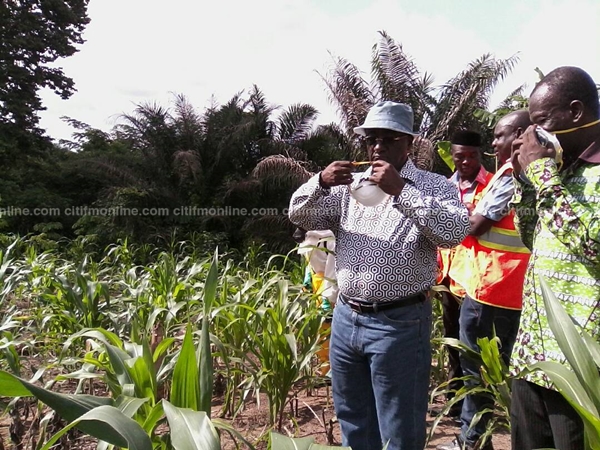 "The threat that I feared was a challenge to the Planting for Food and Jobs programme in this incidence of armyworms [infestation]. But far as I am concerned it is abated. We just have to focus on the maintenance of the farms under the Planting for Food and Jobs programmes to get the maximum yields and improve production."
The armyworm is known to feed on all types of grasses and the early stages of cereal crops and has been detected in other sub-Saharan African countries like Uganda, Kenya, Nigeria and Zambia in 2017.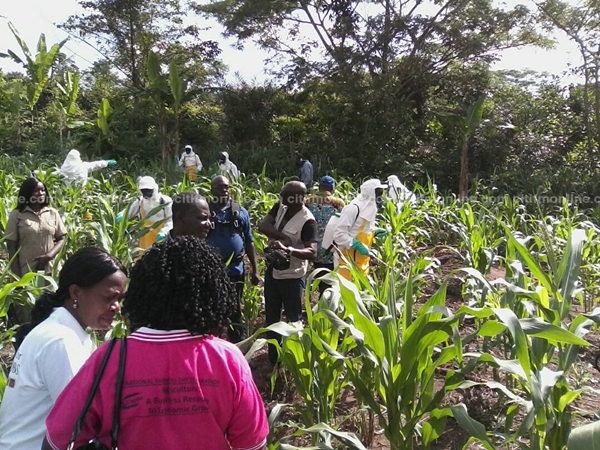 Dr. Afriyie Akoto also said he was impressed with some of the preventive measures being put in place, under the guidance of extension officers, on some of the farms he had visited.
The government has already distributed agrochemicals to various farms in the southern part of Ghana to help fight the threatening armyworm invasion.
The distribution is being coordinated by a National Taskforce for the control and management of the invasion.
The chemicals are also being distributed free of charge, as the government is treating the invasion as an emergency and disaster situation.
The armyworm invasion has since affected maize and cowpea farms in the southern sector with reports indicating that since March 2017, the army worms have destroyed more than 1,370 hectares of maize, cowpea and cocoa farms with the Brong Ahafo, Ashanti and Western Regions being the most affected areas.
–
By: Philip Nii Lartey/Delali Adogla-Bessa/citifmonline.com/Ghana