Ryan Tedder from OneRepublic says he was "on the verge of a mental breakdown" after spending 200 days on the road last year.
In a long Facebook post, Ryan writes about his health and the band's recent hiatus.
The singer-songwriter says he's spent the last four months writing songs and recovering.
OneRepublic are releasing new single Vacancy this week but have no current plans to release an album.
Ryan, who's written and produced for Adele, Selena Gomez and Taylor Swift, talks in the post about the tour supporting OneRepublic's album, Native, which lasted two and a half years and saw them visit more than 50 countries with 225 tour dates.
"[We went] straight from that into promo for Wherever I Go in April 2016," he writes.
"About 3-4 weeks into the promo for the second single Kids I hit a physical, emotional, psychological wall.
"I was on the verge of a nervous breakdown, not sleeping, on meds, not happy, anxiety on a crippling level and it was triggered from sheer exhaustion."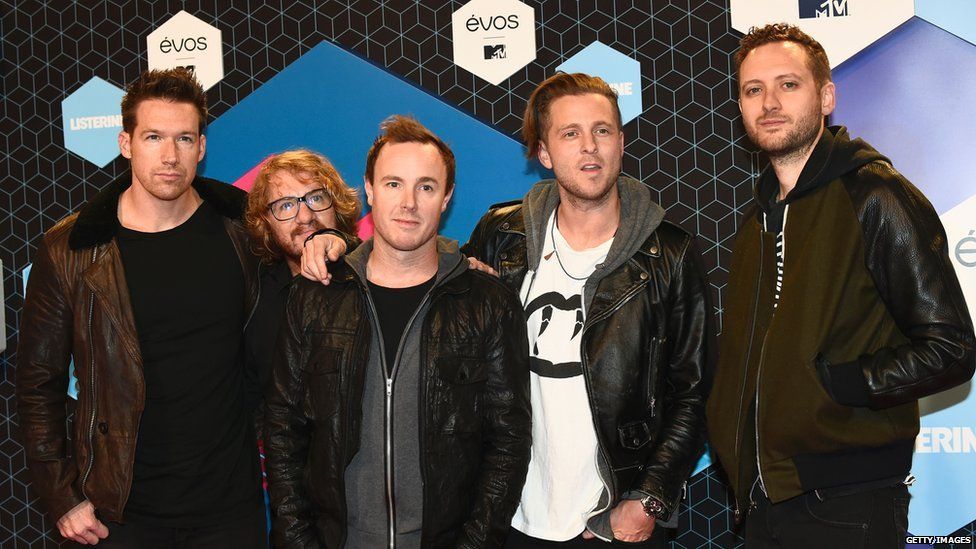 "I looked at a calendar, realised I had been gone 200 days of 2016 and still had three more weeks of being gone. From my family, my wife, my kids, my friends, basically my life.
"I also realized that had been the last 10 years. At that moment I wanted to quit, and almost did."
The Grammy Award winner says that the pressure to release albums was making him ill and wants to change the way OneRepublic releases music from now on.
"I had the idea even before our last album of releasing "songs"… when we want, as often as we want, however we want. Not albums, songs.
"It's always frustrated me that by the time u get to a 3rd, 4th or 5th single off an album that song may have been produced 2-3 years ago….and sounds dated.
"Albums aren't built to be flexible or get out of their own way. Starting tomorrow we will be dropping new music as often as humanly possible…"
–
Source: BBC