There was an apparent gaffe at the Flagstaff House on Friday, April 28, 2017, when the President Nana Akufo-Addo sat for a photo op with the visiting President of The Gambia, Adama Barrow after bilateral talks.
The Pan-African red, gold and green Ghana flag, was pictured turned upside down, in what appears to be an oversight on the part of the protocol office. The Gambia's national flag was however represented correctly with its traditional red, blue and green, separated by white stripes.
Indeed, a Foreign Affairs Minister under the John Mahama government, Hanna Tetteh, pointed out this oversight on Twitter, and attributed it the possible distraction of the protocol office.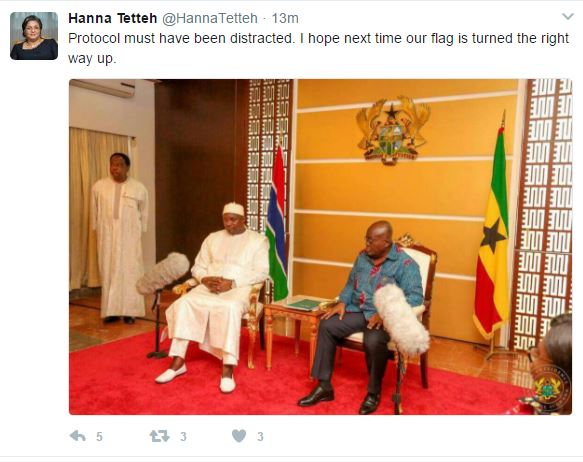 This isn't known to be a common occurrence in Ghana, but in 2015, when Charlotte Osei was sworn in as the Electoral Commission Chairperson, she was pictured with the Ghana flag colors upside down, and some onlookers on social media took note.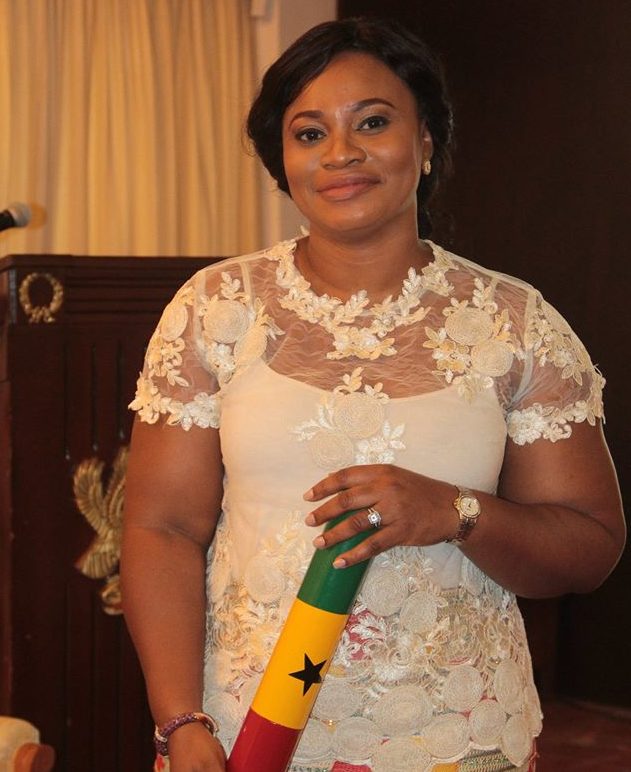 Hanging a flag upside down in the United States is known to be an officially recognized signal of distress.
However, in places like Hong Kong, it is considered an act of desecration with activist, Cheng Chung-tai, notably arrested and charged with desecrating the national and SAR flags in 2016, after he turned several small flags upside down as an act of protest against China.
However, it is common to see protesters resort to turning flags upside down to voice their displeasure with a particular situation.
Most recently this April, demonstrators in Venezuela have paraded their national flag upside down in protests against the government of Venezuelan President Nicolás Maduro.
–
By: Delali Adogla-Bessa/citifmonline.com/Ghana