Kumasi City Mall, the US$95 million dollar retail facility, opened and commenced trading today, making the Ashanti regional capital the second city in Ghana with the complement of an A-grade shopping and recreational centre.
The sprawling edifice, bedecked with intricate architectural designs, opened its gates at 9:00am to excited and enthusiastic residents of Kumasi, eager to see the various line of shops and experience the one-stop shopping destination for the first time.
The KCM is located at Asokwa, on the confluence of Lake Road, Yaa Asantewa Road and Hudson Street and sits on a total land area of 15.4 acres, with a lettable space of 18,500 square metres and potential for further expansion of up to 10,000 square metres.
The Kumasi City Mall project took 24 months to complete, after the Asantehene, Otumfuo Osei Tutu II, had cut the sod for commencement on June 6, 2014. The King is scheduled to officially commission the facility on May 10, 2017.
The mall is a development owned by Delico Kumasi Limited, a subsidiary of Delico Property Investments Ghana Limited, the group which owns the Achimota Retail Centre and is the majority shareholder of the West Hills Mall.
Delico Property Investments Ghana Limited is itself a wholly owned subsidiary of Delico Property Developments Limited, Mauritius – a joint venture between AttAfrica Limited, Mauritius and Nasek Investments Limited (Nasek), a Ghanaian controlled entity in Mauritius. AttAfrica is the majority shareholder in Accra Mall and is a leading retail property investor in Africa with investments in Zambia and Mozambique and its shareholders own several shopping malls across South Africa.
KCM is a semi-closed shopping facility, which, according to the developer, has been specially designed to reflect the local environment and lifestyle in Kumasi, adopting highly innovative and cutting-edge technology in real estate development in the construction process. The columns and ceilings of the edifice are intricately designed to portray an artistic view of the trees and forest elements which characterize the vegetation of the Ashanti Region.
The Kumasi City Mall has a total car parking capacity of well over 1,000 bays on-grade including what is now reported to be the country's biggest undercover (basement) parking.Another unique feature is its cinema – Watch and Dine, which is both a cinema theatre as well as a cosy restaurant.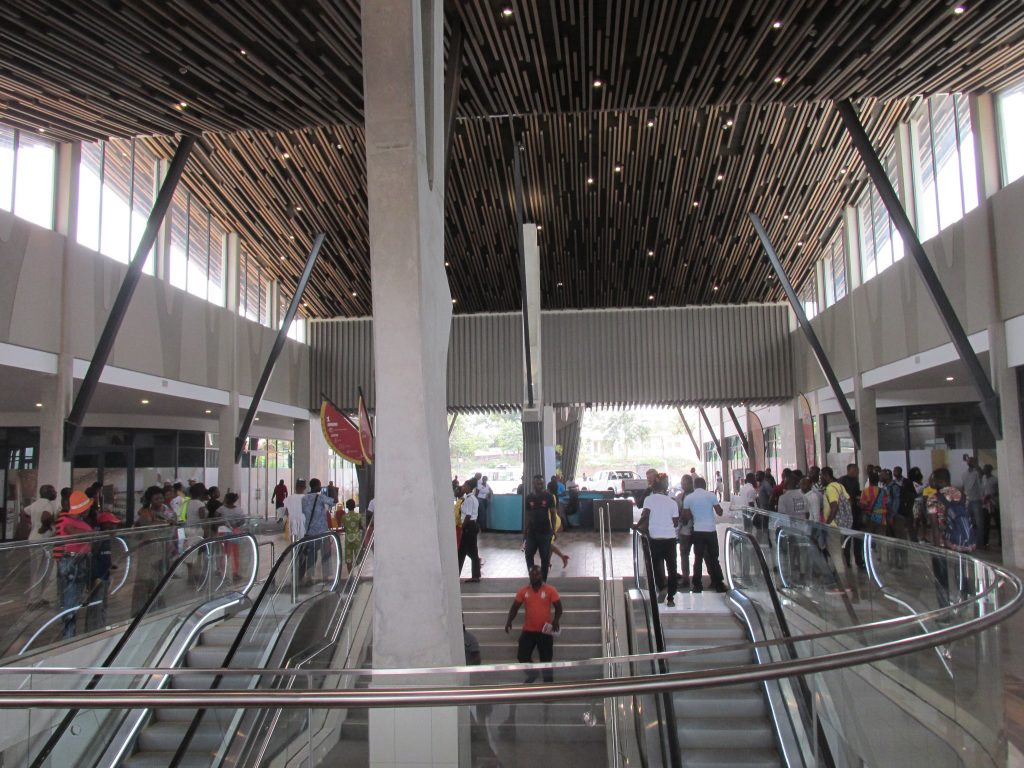 KCM is anchored by two well-known retail operators in Ghana, namely Shoprite and Game and accommodates a long chain of line shops offering a variety of goods and services in the various retail categories. These include grocery and foodstuffs, lifestyle, beauty and wellness, electronics and telecommunications, budget and designer fashion and clothing.
Other categories are pharmaceuticals, gifts and high value jewellery, restaurants and eateries banking & financial Services, entertainment, children's games and recreation.
The mall has quite an impressive tenant mix comprising a strong presence of local Ghanaian brands in the manufacturing, fashion and the restaurant categories and a chain of popular international brands.
The opening event itself was one of a kind with no formal speeches but was laced with incessant traditional music and cultural dances and displays by the Kumasi Centre for National Culture and other performing groups. This festive ambience is expected to continue for the next three weeks until the mall is officially commissioned by the Asantehene Otumfuo Osei Tutu II on May 10.
The excitement was so high that visitors were completely oblivious of the fact that a number of the tenant shops, including giant food and grocery store Shoprite, were still busy setting up and putting finishing touches to their shops.
Speaking to journalists, Mr. Kofi Sekyere, Chairman of Kumasi City Mall, said he was happy that finally Kumasi and the Ashanti region have their own first-class mall and looked forward to its impact on Kumasi's local economy, lifestyle and business in general.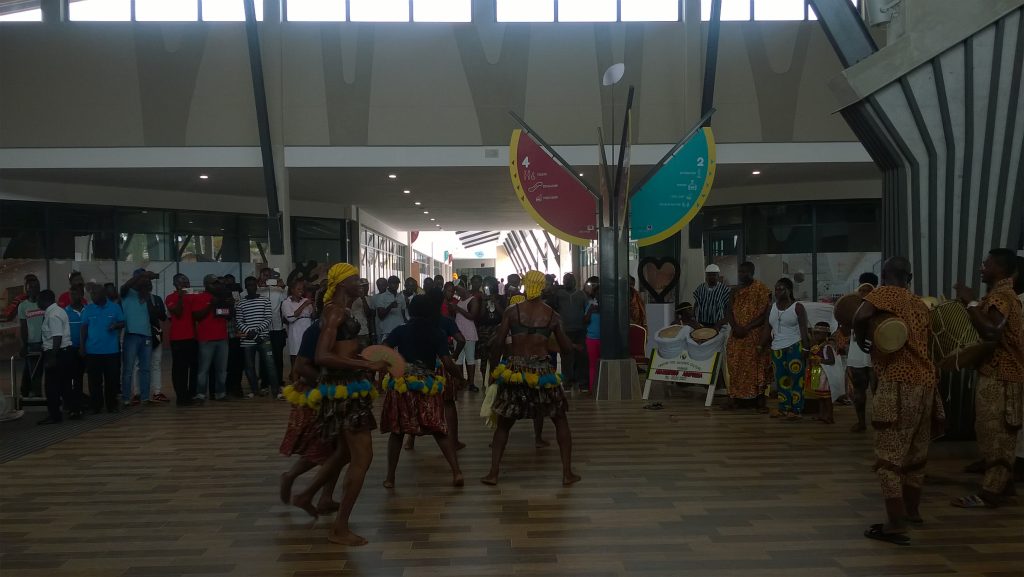 He said Kumasi City Mall is unique in many ways but repeated his call on the business community of Kumasi to look beyond the convenience offered by Kumasi City Mall and strive to position themselves to take full advantage of the business opportunities that the mall generates.
Both its construction and business phases of the project contribute to the country's economic growth by increasing gross domestic product considerably. Also, the construction phase of the project generated jobs for about 1000 professional and artisanal workers, while following its opening for business, at least 500 new job avenues have opened for people in Kumasi.
"Kumasi City Mall is an experiential shopping mall which belongs to everybody in and around Kumasi. The goods, services and entertainment facilities they offer give the people of Kumasi variety of choice," said Isaac Kyei-Mensah, a Board Director of the mall.
–
Source: Neo-Bantu Comms