The Minister of Interior Ambrose Dery has called for a thorough investigation into circumstances surrounding Saturday evening's fire outbreak at the Coconut Grove Hotel in Accra.
According to him, the enquiry will help unravel the truth about the incident that flattened about three business offices on the premises.
[contextly_sidebar id="6bwQHWxWozkeNdJhjZFlJxVNAe2tWOsp"]Speaking to pressmen after arriving at the fire scene on Saturday to assess at first-hand happenings there, Ambrose Derry said the president, Nana Akufo-Addo had been made aware of the situation and he is very much interested in the report.
Many onlookers gathered around the hotel accused personnel of the Ghana National Fire Service of responding late to distress calls about the fire and also arrived with tenders without water.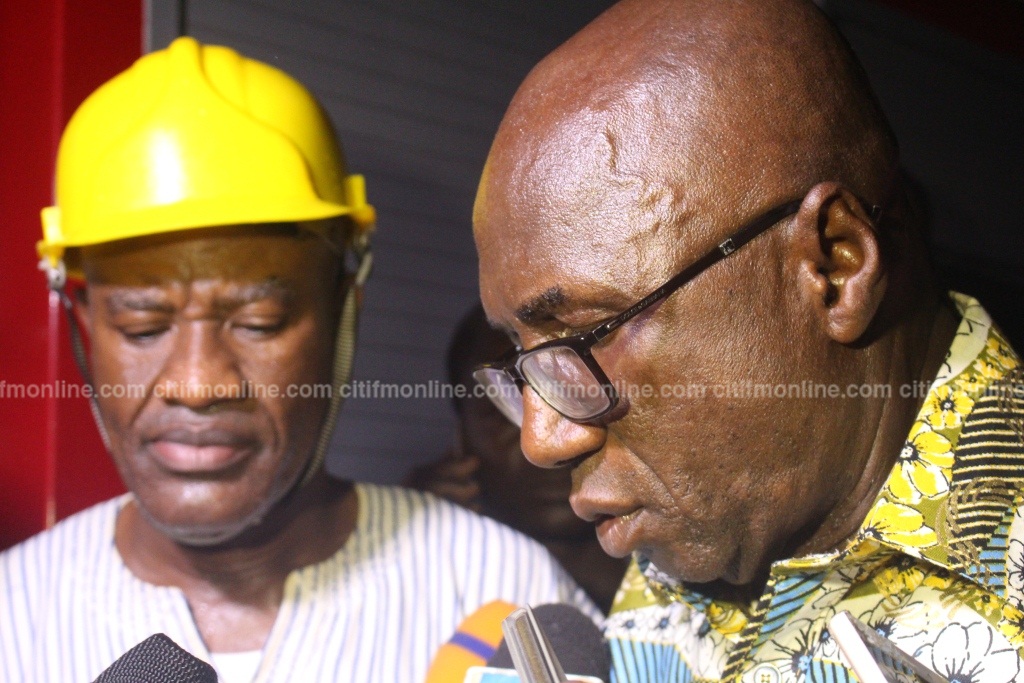 But the Interior Minister said a full-scale investigation must be conducted to ensure a full understanding of all that happened before and during the incident.
"On Monday's I expect a full investigation and a report on this matter. What I heard is that fire service came and ran short of water, portraying a hopeless situation. I'll want an explanation to that. They've given me a preliminary explanation… There will certainly be an investigation. I'll want to hear all the complaints and hear their reaction to that," he said.
"On Monday' I'll be asking for a report… It is a disturbing trend that these fires come and we want to be sure that we are doing our best in terms of respect to the reaction of the Fire Service. I am quite clear that maybe we can do things better than we are doing now. I'll like to find out what actually transpired and see what actually went wrong and what we can do to make things better," he added.
A part of the hotel that houses Business Television Africa (BTA), Amansan TV (ATV), GN Bank and Gold Coast Securities was ravaged by fire around 4.30pm.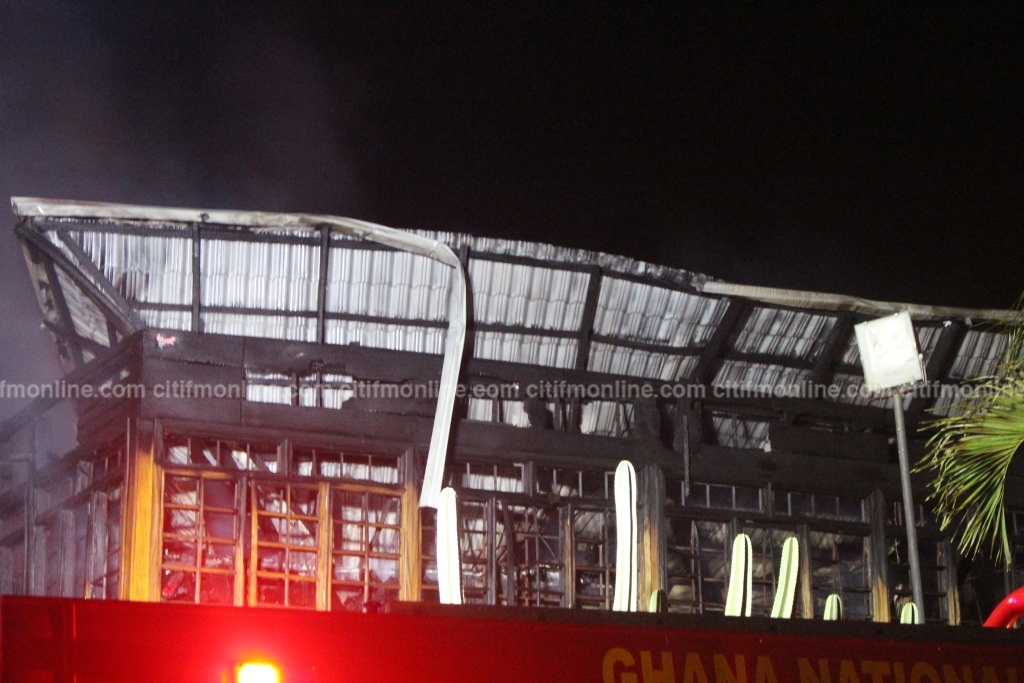 It took the combined efforts of personnel from the Ghana National Fire Service and the Fire Department of the Ghana Air Force more than three hours to contain the fire.
Meanwhile, managers of the hotel have revealed that the inferno was sparked by fire from an air-conditioning facility at Amansan Television (ATV) which shares a compound with the hotel.
–
By: Jonas Nyabor/citifmonline.com/Ghana
Follow @jnyabor