Policy research and advocacy organisation, the Institute for Democratic Governance (IDEG) has indicated its support for Citi FM's campaign against illegal mining.
Much like the station, IDEG is advocating for comprehensive measures in dealing with the illegal mining menace which has ravaged the environment.
IDEG joins a number of other civil society groups like the Centre for Democratic Development (CDD), IMANI Africa and Africa Centre for Energy Policy (ACEP) in declaring public support for the campaign and raising awareness of the urgency of the situation.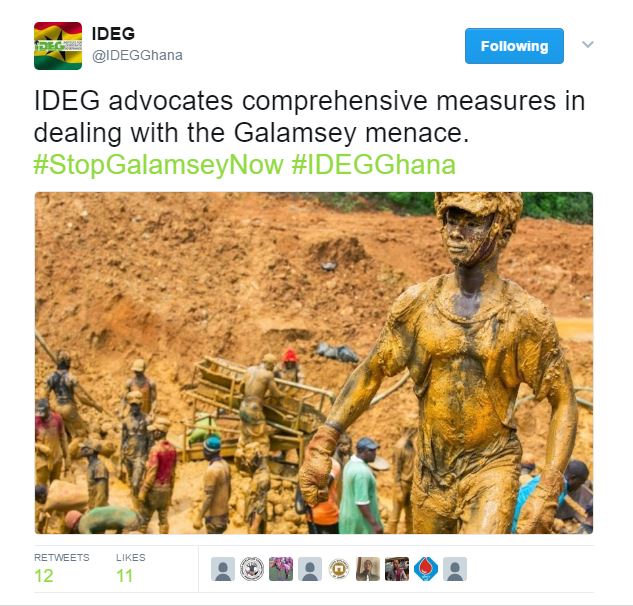 Dubbed #StopGalamseyNow, the campaign charges the government to undertake five steps to clamp down on the menace which is destroying the county's land and water bodies at an alarming rate.
Citi FM's five demands include:
The total cessation of all small and medium scale mining for a period of six months
The cessation of the issuance of new mining licences for a year
The reclassification of mining categories to reflect the use of new/larger equipment
The allowance of water bodies to regenerate their natural ecology
Tree planting and a land reclamation project
–
By: citifmonline.com/Ghana