Former President John Mahama has commiserated with the 2016 flagbearer of the Progressive People's Party (PPP), Dr. Papa Kwesi Nduom whose Coconut Grove Regency Hotel was engulfed by fire on Saturday.
According to him, the incident is a "major loss" to the country's hospitality industry.
John Mahama, who also contested the 2016 presidential race on the ticket of the National Democratic Congress (NDC) posted on Facebook on Sunday, April 23, 2017 that; "Yesterday's fire at Coconut Grove Regency Hotel is a major loss to our hospitality industry. My thoughts are with Dr and Mrs Nduom and workers of Group Nduom."

A part of the hotel that houses Business Television Africa (BTA), Amansan TV (ATV), GN Bank and Gold Coast Securities was ravaged by fire on Saturday evening.
It took fire officers more than 3 hours to contain the fire which started at about 4.30pm.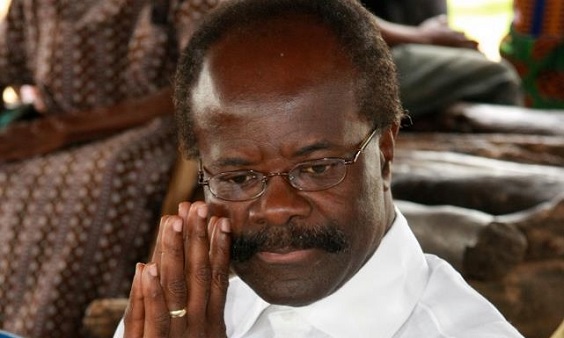 The affected properties are all owned by Dr. Papa Kwesi Nduom.
Meanwhile, owners of the hotel have revealed that the inferno was sparked by fire from an air-conditioning facility at Amansan Television (ATV) which shares a compound with the hotel.
A statement from the hotel clarified that its restaurant, conference facilities and guest rooms were not affected by the fire.
"It is important to note that the Regency Hotel and its restaurant, guest rooms and conference facilities are intact and were not touched by the fire," it said.
Nduom stadium roof ripped off
Dr. Nduom last week suffered a similar fate when his stadium which serves as home grounds for his football club, Elmina Sharks, had its roof ripped off following a heavy storm in the capital city of the Central Region, Cape Coast.
–
By: Jonas Nyabor/citifmonline.com/Ghana