The eight Delta Force members arrested for allegedly sparking the confusion at the Kumasi Circuit Court, leading to the escape of 13 of their own who were arraigned, have been remanded to reappear before the court on April 18, 2017.
Citi News' Lauretta Timah reported that, the eight were accompanied by tight security comprising a SWAT team from Accra and police in plain clothes.
The accused were seen to be generally calm as they were walked into the court in handcuffs.
Lawyers of the remanded Delta Force members had argued that the case was bailable, but the bail plea was turned down by the presiding judge.
The eight have been charged with disturbing a court session, for resisting arrest, and freeing the 13 persons who were in lawful custody.
The 13 Delta Force members were facing charges for raiding the Ashanti Regional Coordinating Council and assaulting its coordinator.
The judge had ruled that the 13 be remanded to reappear before the court on the 20th of April, 2017, after charges of conspiracy to assault a public officer and causing unlawful damage.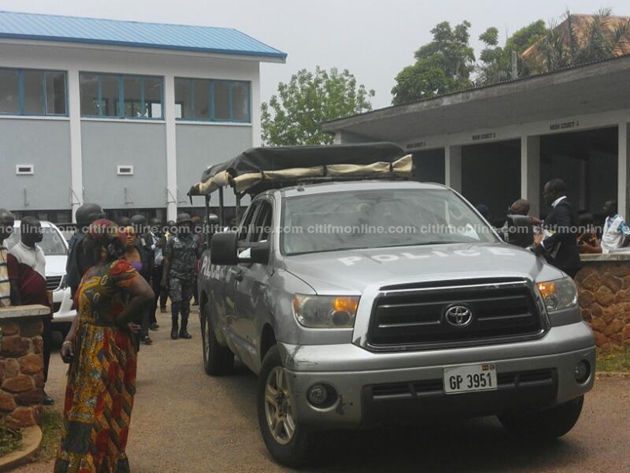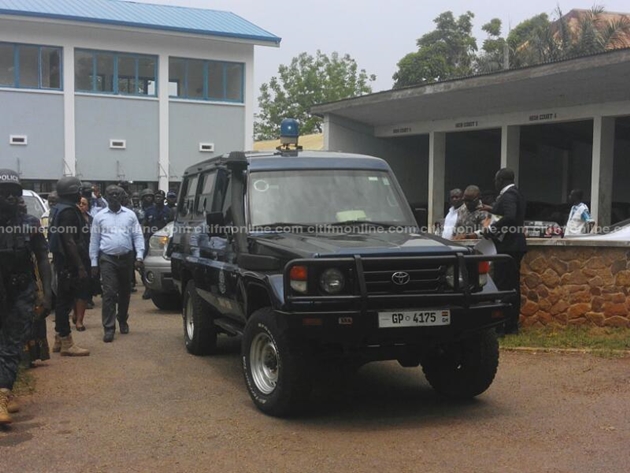 But the displeasure of some onlooking Delta Force members with the ruling, sparked the fracas at the court leading to the escape of the 13.
The 13 who escaped court custody, have since reported themselves back to custody, and will remain on remand until the 20th of April when they will be arraigned at the Kumasi Circuit Court.
–
By: Delali Adogla-Bessa/citifmonline.com/Ghana