The Yendi Township in the Nothern Region could be in in the thick of a water crisis by the end of March if their water situation doesn't change.
Currently, residents are resorting to dams, boreholes and water from tankers as the Yendi water treatment plant is low on water.
[contextly_sidebar id="Hab8d85bUGqEb1d5hUWa3vhXWOBYT8nz"]The source of water for the plant, the River Dakar, has dried up due to detrimental human activity along its banks, leading to siltation, according to the Ghana Water Company Limited (GWCL), which is hoping for early rainfall to bring some relief.
The Public Relations Officer for the GWCL, Nii Abbey, revealed the situation to Citi News, and said his outfit was in the short-term, policing the banks of the river while assisting with water supply from tankers.
"The water levels in Yendi, as far as the River Dakar is concerned, is very low and this has to do with the rate of evaporation and the human activity there. What we have been able to do as a company is that we are liaising with the municipal assembly to patrol the river whilst the company will be mounting polytank at vantage points."
"People are farming so close to the river banks. The same river we are drawing from is the same river people are using for other things… so it has caused a lot of siltation in the river and this is also affecting our production."
River Dakar not sufficient
Ultimately, Mr. Abbey explained that the River Dakar could not meet the needs of the Yendi Township hence the need for a new treatment plant, probably on the River Oti.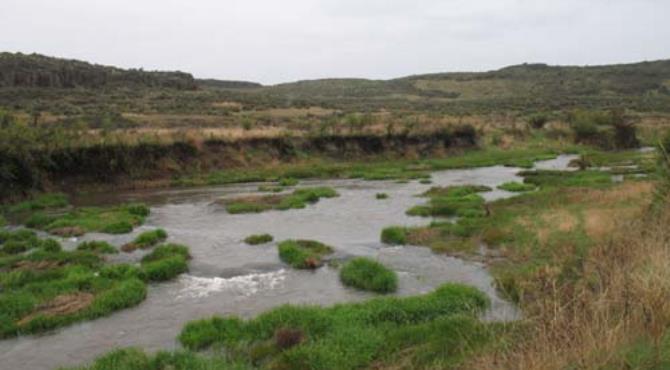 "The truth of the matter is that, the growth of the Yendi Township today far outstrips the supply we are doing and so going forward, the long-term plan will be to have a new treatment plant on the River Oti because the River Oti has enough volumes of water which we can rely on as compared to the River Dakar."
"So our proposal for the long-term is that we have a new treatment plant on the River Oti, and it can take care of the growing demand of the Yendi township."
Effects of sand winning, illegal mining on water
Illegal mining has ravaged some major rivers in the Eastern and Brong Ahafo Regions, leading to the shut down of some treatment plants that rely on affected rivers.
But Mr. Abbey was happy to note that,  his region did not have issues with illegal mining. The problem his outfit has to contend with, however sand winning.
"Sand winning is happening seriously on both the River Dakar and the White Volta, where we also do some extraction for the Tamale Township. For the past three years, this has been going on and the way things are going its likely that towards the end of this month or early April, we will be in a crisis as far as Yendi is concerned. That is if we don't get early rains."
–
By: Delali Adogla-Bessa/citifmonline.com/Ghana