An Israeli firm, Mitrelli Group of companies, has expressed interest in completing the abandoned Maternity and Children's block project at the Komfo Anokye Teaching Hospital.
The Israeli Company led by its technical director, Gur Katz, toured the uncompleted building with the Ashanti Regional Minister, Simon Osei-Mensah and the Chief Executive of KATH, Dr. Joseph Akpaloo, to assess at first hand the extent of work expected to be done for completion.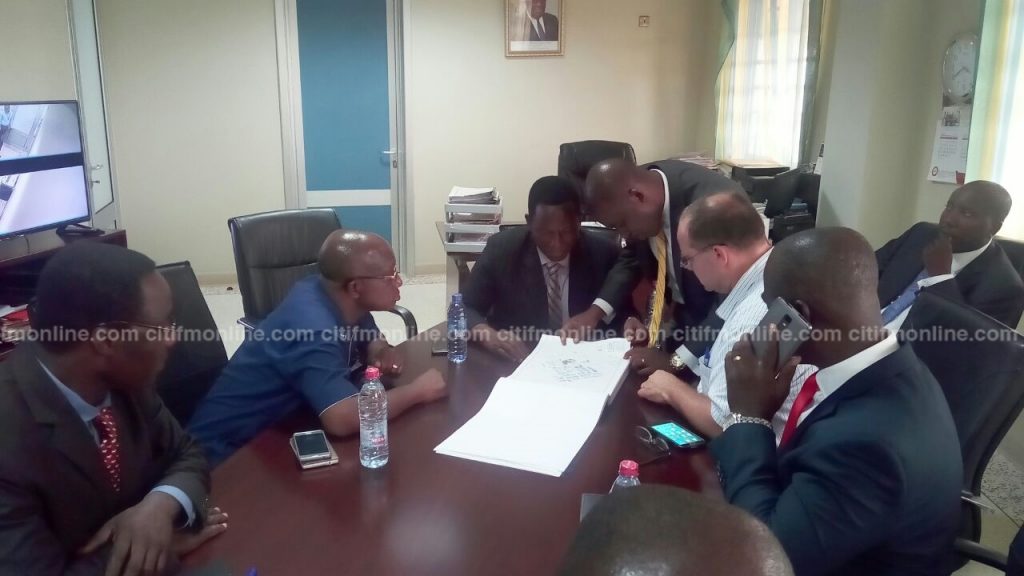 The Mitrelli group, according to Gur Katz "are in the country to find the possibility of landing the legal contract to start the project."
When given the contract, Mr. Katz said the company, "intends to fully complete the project, stuff it with standard hospital equipment and give the necessary training to handlers of the facility."
He added that, "we are ready to start work on this project to ease the age-long problems at the hospital. Even if this contract is given to us today, our company is ready to do a great job and it is a promise."
The Ashanti Regional Minister, Simon Osei-Mensah, who was unhappy at the rate of deaths and appalling conditions of both the maternity and pediatric units of KATH, resolved that, "by the time I leave office as the regional minister, that project would be completed. Since I assumed office, several agencies, about five of them, have knocked on my door wanting to assist in ensuring that the project is completed to serve and benefit the region and the entire country."
The 1000-bed Maternity and Paediatric block at KATH, which started in 1974, has been left abandoned for the past 37 years.
Ministers of Health;  Alban Bagbin, Sherry Ayittey,  Kwaku Agyemang Mensah and Alex Segbefia, had all promised the completion of the project during their tenure, stating that Ex-President, John Dramani Mahama was committed to it.
Government in 2012 secured a loan of $240 million to complete the KATH maternity and Pediatric block in addition to the GH¢12 million it had budgeted towards the project in that same year.
In 2016, the project consultant, Nana Boamah, stated that an additional $70 million was required to complete the project.
The then Health Minister, Kwaku Agyemang Manu, said the Ministry of Finance had approved a proposal sent to it by the ministry of health for money to be released to work on the facility, and added that the amount which remained undisclosed, required the approval of cabinet and parliament, but that did not happen before the government left power.
–
By: Lauretta Timah/citifmonline.com/Ghana