DSP Gifty Tehoda expects to assume the rank of Chief Superintendent of police when she is finally reinstated into the Police Service.
DSP Tehoda's reinstatement follows the Human Rights Division of the High Court judgment, stating that she was wrongfully dismissed from the Police Service five years ago, following the cocaine-turned-baking soda saga at the Police Headquarters.
[contextly_sidebar id="hMutT3NS536xUhpYa7cgpCSABWWjmNm1″]Speaking to Citi News' Fred Djabanor after the judgment, she said "I feel very happy that at the end of the day, justice has been served. That is what I have been hoping for."
She expressed hope that the Inspector General of Police will enforce all the reliefs stated by the judge.
DSP recounted that life had not been easy in the past five years given that she had to support two children; one in University and the other in Senior High School.
Despite the struggles, DSP Tehoda expressed gratitude to God, her family and the media for being by her side through thick and thin.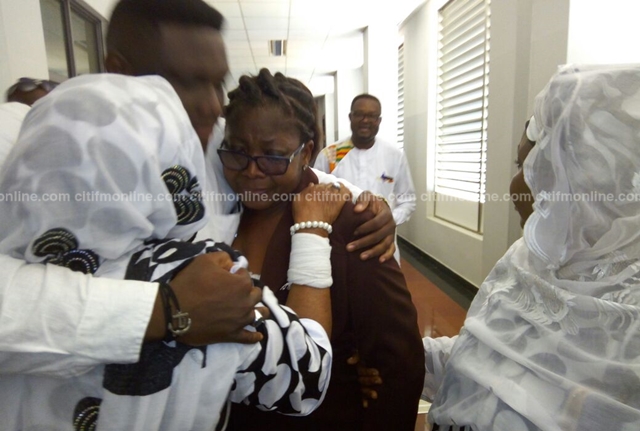 "The family was very supportive. I wouldn't have come this far without the family and all well-wishers and especially the journalists."
Of the media, she said it had kept her case "in the public domain and that attracted attention and sympathy to the issue."
Tehoda to be compensated
The High Court also ordered that Gifty Tehoda be given all salaries and promotions owed her since her wrongful dismissal in August 2012. She was also given a compensation of GHc 23,000.
The court held that DSP Tehoda was unlawfully detained by the Bureau of National Investigations (BNI) in 2012, when she was picked up following the cocaine-turned-baking soda saga.
DSP Tehoda was linked to the disappearance of the cocaine and was interdicted and subsequently dismissed from the Police Service.
She was then the Deputy Commander in-charge of the Commercial Crimes Unit.
But three years after her acquittal, the Police Service did not reinstate her, forcing her to go to the Human Rights High Court to challenge the wrongful dismissal by the Ghana Police Service.
–
By: Delali Adogla-Bessa/citifmonline.com/Ghana