Two persons were left injured, with many properties destroyed after a rainstorm in Bimbilla in the Nanumba North district of the Northern Region.
The heavy storm on Monday evening started at about 4.45pm ripped off the roof of many houses and collapsed some.
Areas worst hit by the storm include, Dangbe and Masaka, both suburbs of Bimbilla.
Those who had their houses collapsed were forced to seek shelter elsewhere.
Some of the affected persons who spoke to Citi News said they had lost most of their property as a result of the rainstorm.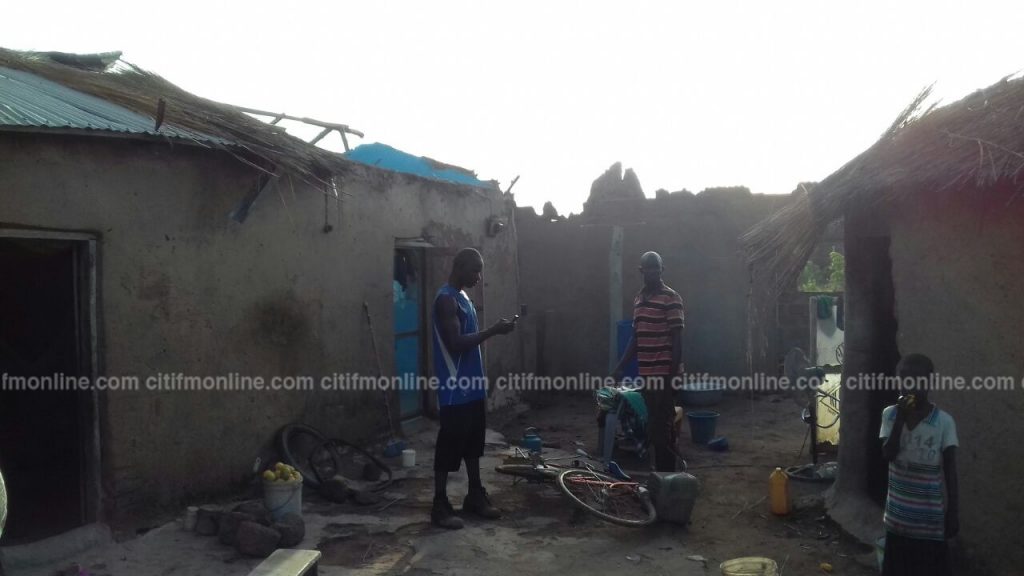 One of the victims said, "it started in the form of a storm and the rains followed, suddenly the storm came in a very wild manner and we saw roofs of houses started flying and other houses falling. As I speak with you, people's homes are full of water, the roofs have also been ompletely ripped off and they cannot find places to lay their heads, their belongings have all destroyed."
They called on government and other benevolent organizations to assist them reroof their houses and build the collapsed ones.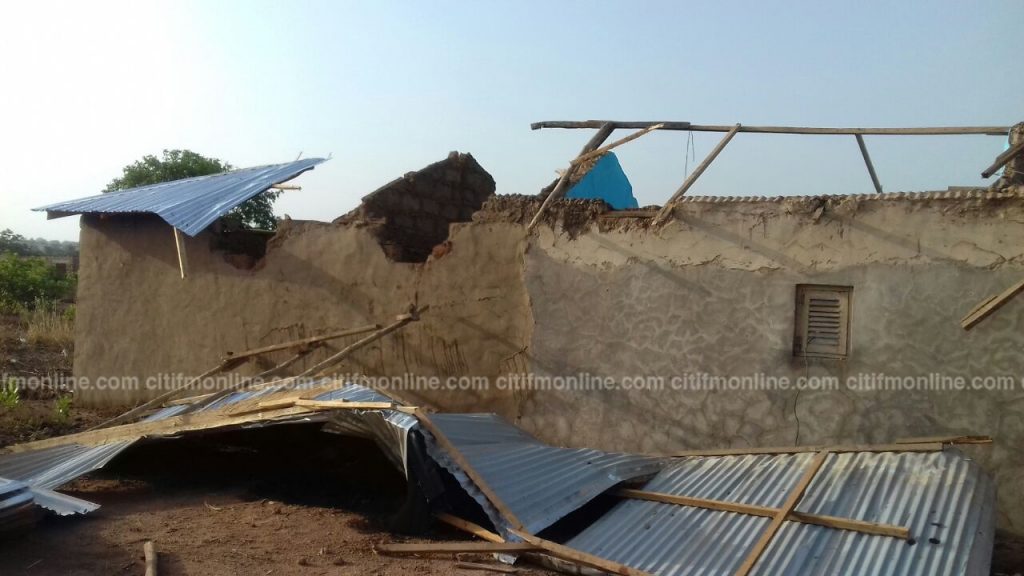 "We are appealing to the authority to come to our aid so that we will be able to get our houses re-roofed."
The injured are currently receiving medical treatment.
–
Mohammed Aminu Alabira/citifmonline.com/Ghana