President Nana Akufo-Addo has announced that Ghanaian peacekeepers will henceforth receive their allowances whilst on their various tours of duty.
According to him the current practice where peacekeepers are paid months after the completion of their service abroad will be amended in a move to boost morale.
The President made this pledge when he interacted with the 210 Ghanaian peacekeeping troops in The Gambia, who are part of an ECOWAS' mission there.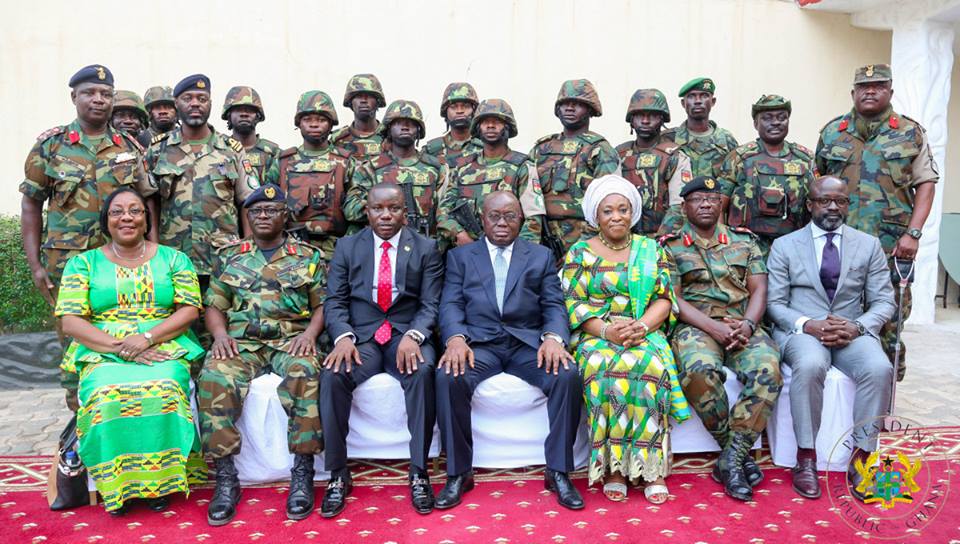 "We will make it a principle that wherever the peacekeeping operation is, the peacekeepers will be paid there. That is the principle, and we are not going to go back on that", President Akufo-Addo declared.
"As it is now, the monies that are due to you for the first half of the operation, which is up to the 20th of February, have been released to you. The 50 soldiers who are to remain here for the next three months will also have what is due you released. All of you going back to Ghana on Monday will be paid in full before you leave here."
The President also revealed that upon his assumption of office, he was told of "arrears on peacekeeping operations owed to soldiers. I decided to do something about it … and I ordered the release of $13 million to cater for the arrears."
President Akufo-Addo was speaking after attending the inauguration ceremony of President Adama Barrow and the 52nd Independence Day celebration of The Gambia.
–
By: Delali Adogla-Bessa/citifmonline.com/Gnana