President Nana Akufo-Addo has had only one state car at his disposal, a 10-year-old BMW, since he assumed office on January 7.
President Akufo-Addo has also had to use his private means of transport on trips outside the Greater Accra Region, following the supposed 'disappearance' of over 200 state cars from the presidency.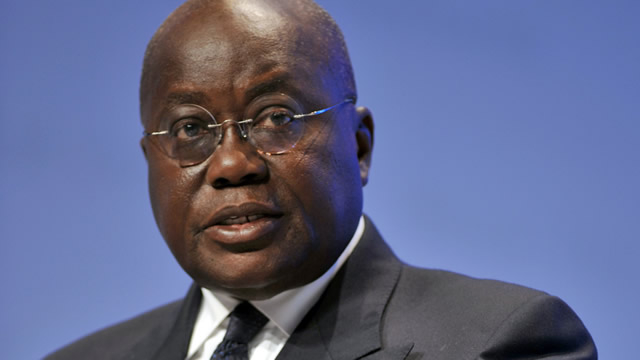 Speaking to the Media on Wednesday, the Director of Communications at the Presidency, Eugene Arhin,  revealed that, "the President of the Republic currently has virtually only one vehicle at his disposal. This is the vehicle which was purchased in 2007 during the Ghana at 50 celebrations. It is a BMW."
For engagements outside Accra, like the recent memorial for the late member of the Big Six, J.B. Danquah in the Eastern Region or the Asantehemaa's burial rites in the Ashanti Region, Mr. Arhin indicated that President Akufo-Addo traveled with "his own Land Cruiser, the vehicle he used during the campaign."
"He, unfortunately, has to use his own vehicles because the vehicle meant for the presidency or vehicles meant for his use are currently not available," Mr. Arhin lamented.
"So vehicles right from 2007 when these Ghana at 50 vehicles were bought right down to now, if you go to the presidential pool, you cannot find any of them and it is not as if those are the only ones. There are lots of other vehicles."
Mr. Arhin has also stated that, there are so far 208 cars unaccounted for at the Flagstaff House's vehicle pool based on the assessment of five car models.
–
By: Delali Adogla-Bessa/citifmonline.com/Ghana