President Akufo-Addo has assured that his government will fully implement the free Senior High School (SHS) policy from September 2017.
According to him the implementation of the policy will cover the full fees of students who attend public Senior High Schools in the country.
President Akufo-Addo said the policy will ensure that Ghanaians who qualify for SHS are not burdened with financial difficulties.
The President gave the assurance while delivering a speech at the special guest of honour at the 60th Anniversary celebration of Okuapeman School in the Eastern Region on Saturday, [February 11, 2017].
The free SHS policy had been a major promise by the Akufo-Akufo government during run up to the December 7 2012 and 2016 general elections.
Akufo-Addo said, government "will fund the cost of public Senior High Schools for all those who qualify for entry from the 2017/2018 academic year onwards… so that no one in Ghana is left in any doubts."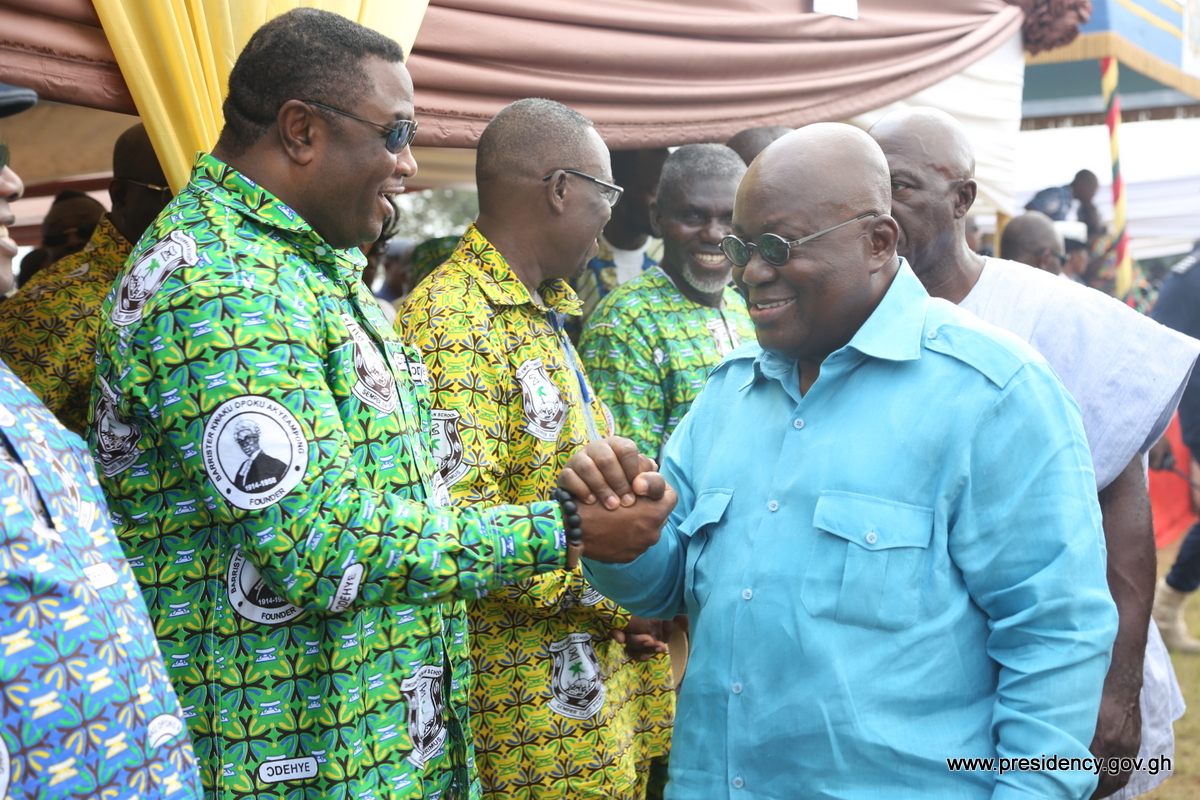 "By free SHS, we mean that, in addition to tuition which is already free, there will be no admission fees, no library fees, no science centre fees, no computer lab fees, no examination fees, no utility fees; there will be free textbooks, free boarding and free meals, and day students will get a meal at school for free."
He further stated that, the "free SHS will also cover agricultural, vocational and technical institutions at the high school level.  I also want to state clearly again that we have a well-thought out plan that involves the building of new public Senior High Schools and cluster public Senior High Schools".
Speaking on the theme, "One Vision, Many Lives," the President noted that a society that aims to transform itself into a modern, productive player in the global market needs an educated workforce; and that means it must get its educational policies right.
According to the President, the fact that "we have been unable to give all our citizens the education which has enabled the countries of the West and of Asia to thrive is the missing link in our economic development."
We'll motivate teachers to deliver
Nana Akufo-Addo said his government will ensure well-trained, confident and contented teachers to deliver quality education.
He said "the views of teachers will be sought on education policy, innovation, and implementation. Their professional development and needs will be treated with respect and we shall ensure that teachers' salaries and allowances are paid regularly and on time."
He also reassured trainee teachers that the government will restore their monthly allowances and that will be captured in the government's first budget statement to be delivered in Parliament in March.
"My administration will also focus on the provision of incentives that will motivate teachers, and reward their hard work in the classroom. Government will collaborate with GNAT, NAGRAT, and other teaching associations to facilitate an affordable housing scheme for teachers. Teachers will be afforded the opportunity to upgrade their qualifications and we aim to make the teaching profession, once again, a proud choice," he added.
Nana Akufo-Addo also promised to renovate and fully equip the Science Resource Centre of Okuapeman School.
–
By: Jonas Nyabor/citifmonline.com/Ghana