A delegation of professors and students from the College of New Jersey, (TCNJ) USA, is in Ghana conducting assessments for children with intellectual disabilities including Autism, and offering training to parents, teachers and caregivers on how to effectively take care of children with special needs.
The trip by this Special Education group forms part of a study abroad program aimed at broadening their worldview on their chosen fields of study.
The training program coordinated by The Beyond Aid Project in partnership with Haven International Centre for Special Education is to empower teachers and parents and share knowledge on best practices.
Robert Kumapley, a co-founder of Haven International indicated the objective  is not just to  empower  the teachers in developing new skills, but to   also to help raise  awareness  on  autism and other conditions .
"It is also to equip parents with needed skills to actively participate in the implementation of recommended therapies outside the classroom environment,'' he said.
The facilitator of the training sessions,   Professor Jerry .G. Petroff,   a Language and Communication Specialist from New Jersey, expressed how excited he is to help children with special needs in Ghana.
He recommended   that the best way to assist such children is to identify developmental delays and conditions at early stages.  This, he said will help in identifying the needed environment for the children.  Fathers were encouraged not to leave the upbringing children with special needs in the hands of just the mothers.
Some participants, especially parents who benefited from the training were grateful to the organizers for the opportunity given them to learn more about their children's conditions.
Another group led by Prof Michele Naples from the School of Business at TCNJ visited Enablis Ghana, the African Women's Development Fund, and the Gender Desk of the Trade Union to interact with them and learn about women's rights in the workplace.
Whilst here, they are providing technical support to The Beyond Aid Project, a Social Enterprise on strategies to enhance the visibility of the work they do. They also provided suggestions on product lines that will do well in the US.
Located off the Spintex Road in Accra, Haven International promotes the interest of people with autism and other intellectual disabilities in Ghana. Haven provides a one stop shop support to children and parents who need information on autism and other intellectual disabilities.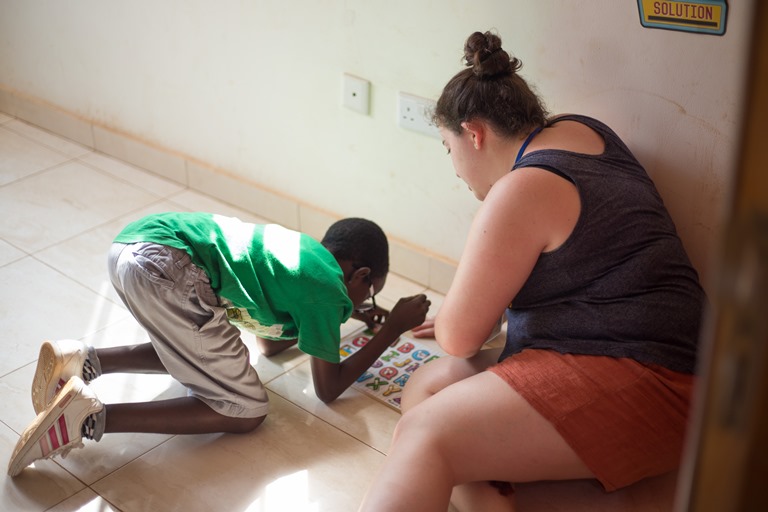 –
By: citifmonline.com/Ghana