The number of people defrauded in the UK by online dating scams reached a record high in 2016, the Victoria Derbyshire programme has learned.
According to the National Fraud Intelligence Bureau, there were 3,889 victims of so-called romance fraud last year, who handed over a record £39m.
Action Fraud, the UK's cyber-crime reporting centre, says it receives more than 350 reports of such scams a month.
One woman who lost more than £300,000 says she felt emotionally "brutalised".
Nancy – not her real name – is 47, and a single mother from North Yorkshire, who runs her own business.
In 2015, after her marriage broke down, she signed up to dating site Match.com.
After a few days she made contact with someone calling himself Marcelo from Manchester, an attractive Italian who was working in Turkey, with whom she had "a rapport and similar values".
"Marcelo" soon persuaded Nancy to move their chat off the dating website and on to an instant messaging service. The two began exchanging messages from morning till night.
After about six weeks, Marcelo said he had been mugged in Turkey and was unable to pay his workers before returning to the UK, when he and Nancy were due to meet. He also said his son was in hospital and needed surgery.
Nancy said she was uncomfortable with the situation but ended up "reluctantly" sending 3,650 euros (£3,160).
"It escalated unbelievably quickly, so straight away it was the medical fees, then it was money for food, money needed to pay rent, money for taxes to get out of Turkey.
"I wasn't comfortable, and then I got so far in I couldn't get myself out, and I didn't want to walk away having lost £50,000 or what-have-you, so you keep going in the hope that you're wrong and this person is genuine."
Nancy says she's now facing bankruptcy after having lost "over £300,000, maybe even over £350,000".
"That's really frightening, and the other aspect is that somebody's got inside your head, and they've just brutalised you emotionally. In some ways I'm not sure I'll ever recover from that."
Match.com says it provides regular advice on how to stay safe and suggests members keep conversations on the site "so that our customer care team can identify abnormal activity".
Online safety advice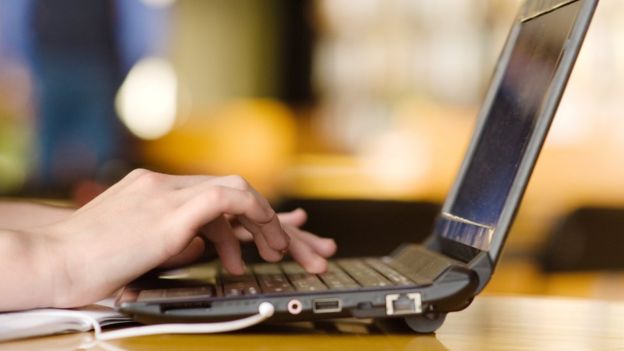 Criminals who commit romance fraud trawl through profiles and piece together information such as wealth and lifestyle, in order to manipulate their victims
Police can investigate and help to provide support, but often cannot get the money back
It is very simple for fraudsters to cover their tracks by masking IP addresses and using unregistered phone numbers
Never send money to someone online you have never met
Think twice about posting personal information which could be used to manipulate or bribe you
–
Source: BBC