Econet Media has officially activated its 24-hour daily broadcast free-to-air sports channel, Kwesé Free Sports in Ghana following the acquisition of Viasat1 announced in December.
The channel has been rebranded to Kwesé Free Sports and the full channel lineup which features some fantastic live sports action, highlights and sports entertainment programming is available 24/7 across Ghana.
Kwesé Free Sports is Africa's largest free-to-air channel which offers viewers across the continent an exciting variety of sports programming including football, basketball, cricket, tennis, boxing, and rugby, among others.
Focused on premium sports programming, the channel boasts of some impressive international and local sports content most of which are LIVE and exclusive to Kwesé in Africa including the Premier League, NBA, NFL, COSAFA, Copa del Rey, Formula 1 and many other leagues.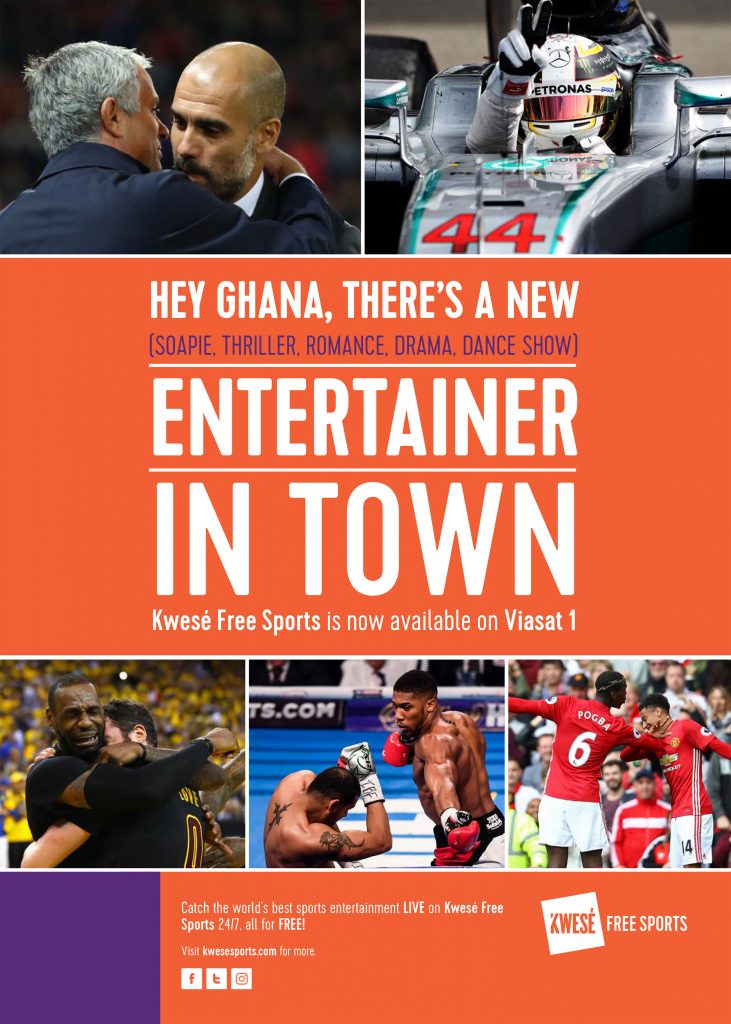 The channel brings not only the best in international programming, but will also showcase some great locally produced sports shows as well.
Some exciting shows to look forward to on the channel include 'The Truth About', 'Xtreme Outdoors Africa', 'Battle of the Bling', 'The Fast Lane', 'Top Countdown', 'The Secret Lives of Sport', 'Football 360' 'Courtside' and 'Untold Stories' to mention a few.
Sports fans in Ghana can now enjoy premium sports content for the whole family free of charge. KFS can also be viewed on Kwesé's official App which is available for download on both iOS and Android.
For more information on the programming schedule please visit www.kwesesports.com
Find us on Facebook and Twitter: @kwesesports
–
Source: Econet Media