Indian YouTuber Sumit Verma is in trouble after posting a video in which he randomly walks up to women in public places, kisses them and runs away.
The Delhi police are now investigating the video and have urged "his victims" to file a complaint.
He apologised and deleted his "prank video" after severe public backlash.
Mr Verma posted the video even as reports of mass molestation in the southern city of Bangalore on New Year's Eve caused anger in India.
The YouTuber, who has more than 150,000 subscribers to his "Crazy Sumit" channel, said he had made the video "for entertainment and had no intention of hurting anybody".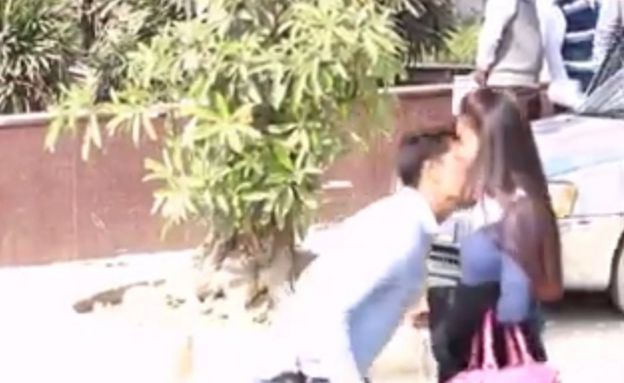 But police are not convinced by his explanation.
"The video has come to Delhi Police's notice through media. We have started the initial technical inquiry. This obscene video is available on Facebook and Youtube links and we are probing this," Police spokesperson Dependra Pathak told the PTI news agency.
"I see this kind of sexual perversion on social media in the name of getting likes, online publicity and maybe even some money is involved in it," he added.
People on social media have also criticised Mr Verma for his "immature and nasty video".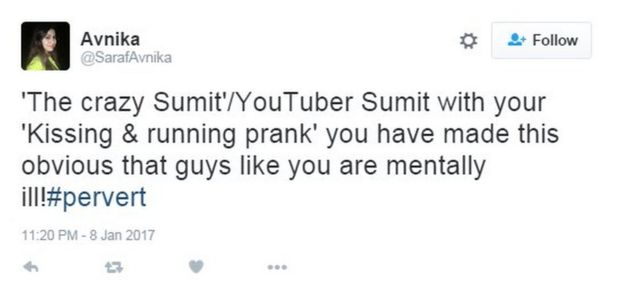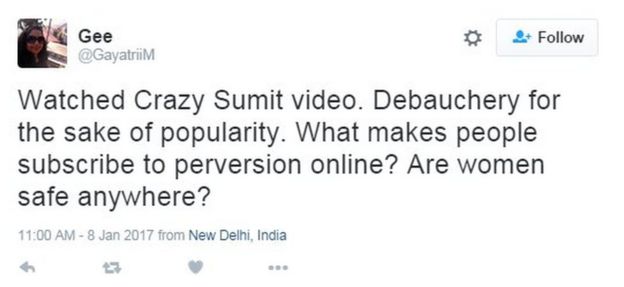 India has many popular YouTube channels and stars who make entertainment videos.
One such channel, TroubleSeekerTeam, has severely criticised Mr Verma in a video, and said "harassing women or anybody can never be taken as entertainment".
"It's simply molestation," the channel said.
–
Source: BBC