The Manhyia Palace has excluded providers of essential services from its ban on movement of persons within Asanteman as part of the funeral arrangements for the late Asantehemaa Nana Afia Kobi Serwaa Ampem II.
The Palace in a statement issued by its Chief of Staff, Kofi Badu said officers of the Ghana National Fire Service, Ghana Water Company Limited and Electricity Company of Ghana will be allowed to move freely to carry out their duties within the region when it bans movement of persons on Thursday, January 19, 2017.
Asantehemaa, Nana Afia Kobi Serwaa Ampem II who died at the age of 111 in November 2016 will be buried in Breman on Thursday.
As part of the arrangements for her burial of the Queenmother, no one is to be seen on the streets from Bantama to Breman, from 6:00pm of Thursday, 19th January to 3:00am of Friday 20th January.
Manhyia in an earlier statement, warned that it will not be held accountable for the lives of people and domestic animals that are seen loitering outside at the said time.
'Cleanup held ahead of Asantehemaa funeral'
Some residents of the Ashanti regional capital, Kumasi on Saturday embarked on a cleanup exercise to rid the streets of filth ahead of the funeral of the Asantehemaa.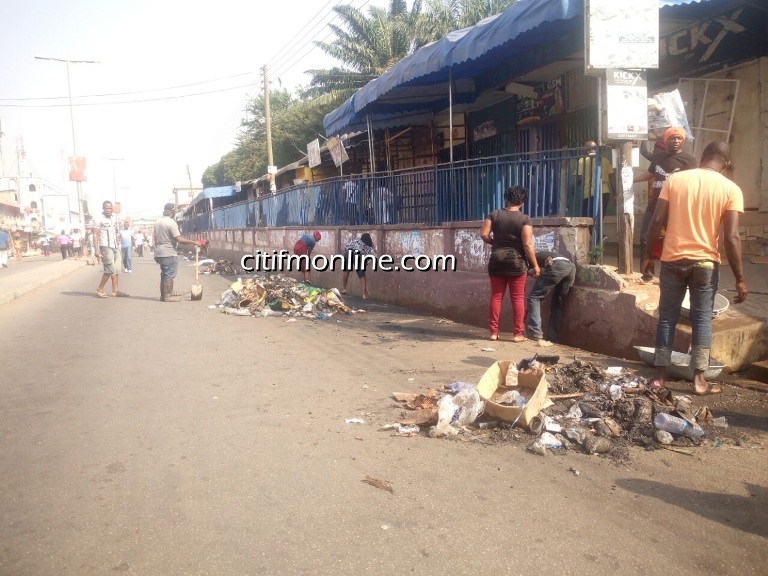 They desilted gutters and swept the sweets in adherence to a directive from the Manhyia Palace that they join in giving the city a face-lift in terms of sanitation.
Some popular actors and actresses in the Region also partook in the exercise.
 'Other funeral arrangements'
In terms of security, the Military and the Police will be deployed to maintain law and order within the 4-day period.
Health posts will also be sited at vantage areas to cater for impromptu cases during the funeral.
The Manhyia Palace has advised that mourners be in the official mourning cloth, or anything black, except for dignitaries from other countries who are not permitted to do so by culture.
–
By: Jonas Nyabor/citifmonline.com/Ghana
Follow @jnyabor